Sears, Miyares, and Youngkin, NFIB Endorsed Candidates, Swept Statewide Races
NFIB, the nation's leading small business organization, congratulates our small business endorsed candidates here in Virginia for sweeping the statewide races. Virginia entrepreneurs look forward to working with Governor elect Glenn Youngkin, Lieutenant Governor elect Winsome Sears, and Attorney General elect Jason Miyares. All three were endorsed by the NFIB Virginia PAC earlier this year thanks to their commitment to small business issues.
"Today's decisive election results are sending a clear message across Virginia: people in the Commonwealth are sick of the status quo. Our newly elected statewide leaders are committed to advocating for small business," said NFIB State Director in Virginia, Nicole Riley. "Virginia entrepreneurs have taken a beating during the COVID-19 pandemic. Many had expressed their frustrations with the current administration. Youngkin, Sears, and Miyares understand that the future of Virginia is linked to small business. If we are going to get our state's economy back on track, we need our innovative and hardworking small business owners. That's why today is so meaningful for small business."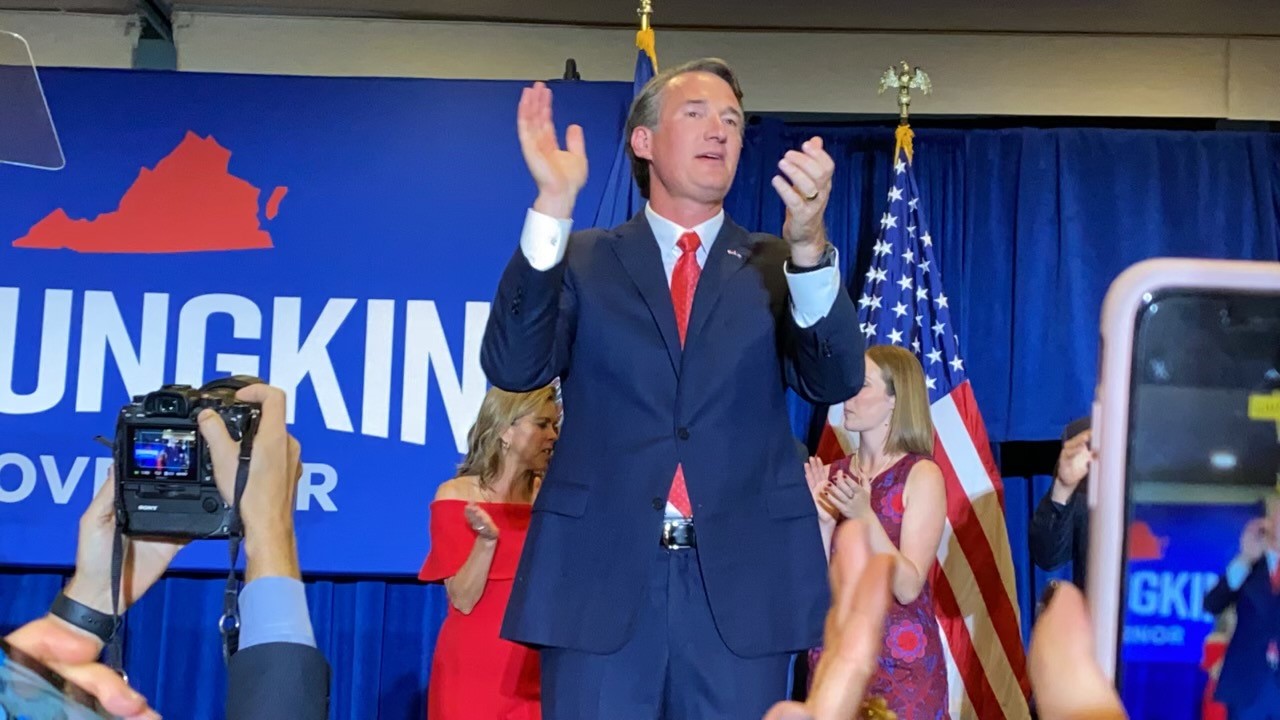 Governor elect Glenn Youngkin addresses a crowd on election night, including NFIB State Director in Virginia, Nicole Riley, who captured this photo.
"NFIB members are thrilled with where Virginia is headed. They are eager to work with our small business endorsed and elected candidates to bring change to Richmond. NFIB's latest member survey, out this morning, highlights the challenges our small business owners face right now. Staffing shortages, supply chain disruptions and concerns over holiday sales are plaguing Virginia entrepreneurs. However, today, they are feeling a bit more confident that things are turning around here in the Commonwealth," said Riley.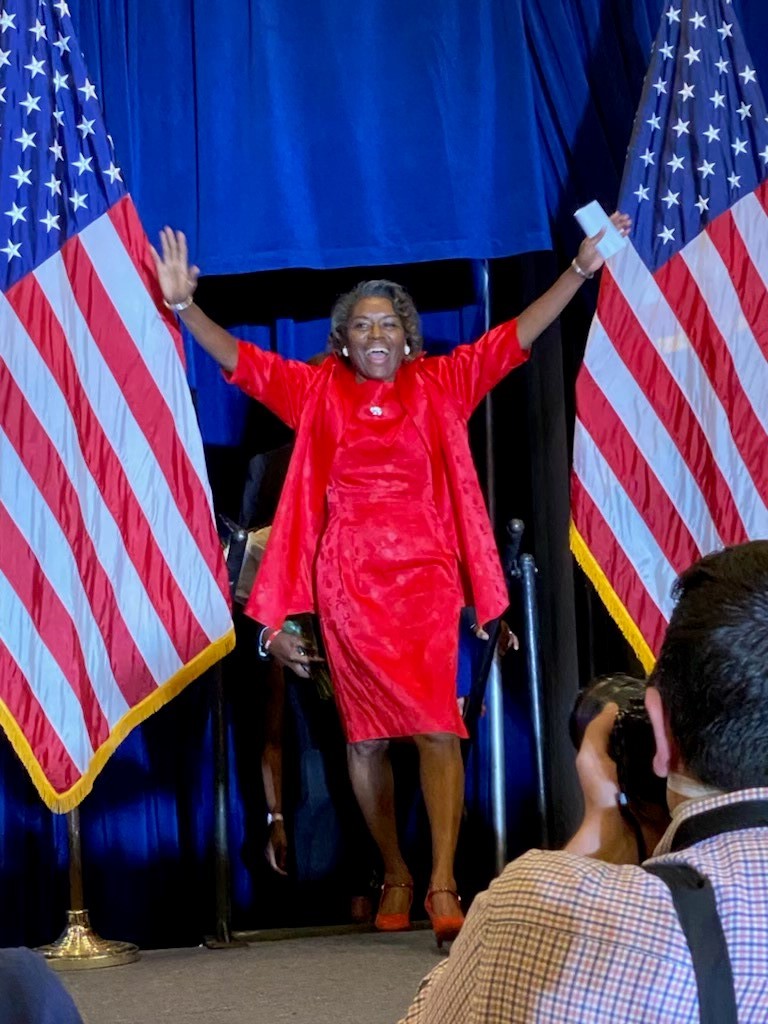 Lt. Governor Elect Winsome Sears waves to supporters after learning she was victorious on election night. NFIB State Director Nicole Riley, who was in the crowd, captured this photo. Sears was endorsed by the NFIB Virginia PAC.