NFIB, the nation's leading small business advocacy organization, today presented its most prestigious legislative recognition, the Guardian of Small Business Award, to Rep. Robert Aderholt. NFIB State Director Rosemary Elebash presented the award to Representative Aderholt at NorthRidge Fitness, an NFIB member business in Northport owned by Mary Cartee.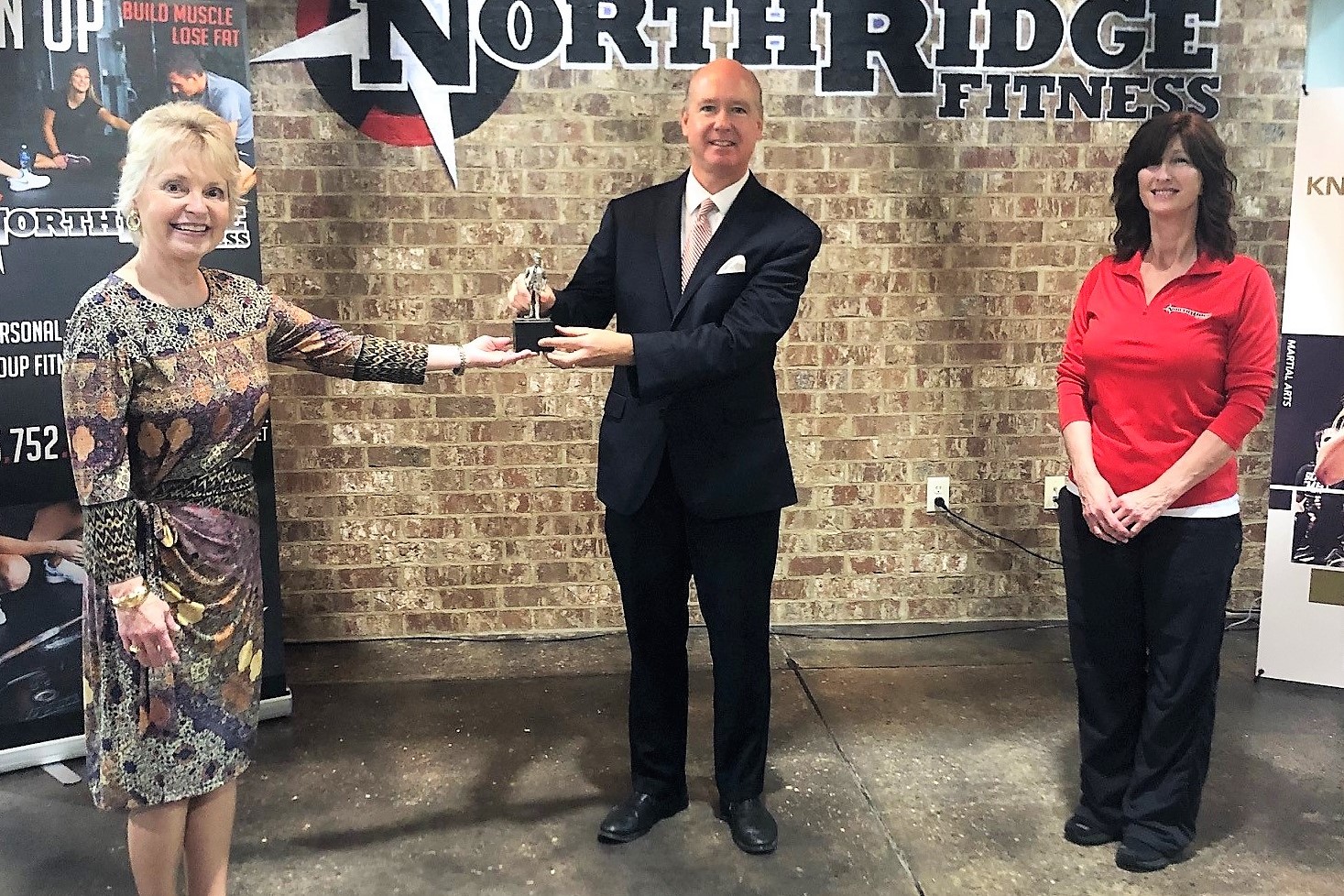 "NFIB presents its Guardian of Small Business Award to lawmakers who small businesses can depend on," Elebash said. "Congressman Aderholt has supported Alabama's job creators on the issues that our members are concerned about and have proven themselves to be real champions for small business."
NFIB Vice President of Federal Government Relations Kevin Kuhlman said, "Our policy positions are driven by our members, and we report NFIB Key Votes back to our membership. We are proud to recognize the elected officials from the 116th Congress who earned this distinction by taking pro-small business votes supporting financial assistance programs and tax relief and opposing increased labor costs."
Congressman Aderholt said, "Small businesses are the lifeblood of the American economy.  It's where new innovations and ideas are developed and nurtured.  In fact, almost every large business in America started out as a small business. It's both my pleasure and my duty to work in Congress to protect small businesses. We depend on these entrepreneurs and that's why I will always fight for them."
Find a complete list of the NFIB Guardian of Small Business Award recipients from the 116th Congress here.
The National Federation of Independent Business's Guardian of Small Business Award is reserved for lawmakers who vote consistently with small business on the key issues identified by small business owners. Those who voted with small business on key issues 70% or more of the time during the 116th Congress earned the NFIB Guardian of Small Business Award. NFIB informs lawmakers in advance which votes will be considered NFIB Key Votes and asks lawmakers to support the consensus views of our members. We also remind them that the results will be reported back to the NFIB membership.