NFIB testifies against bill allowing workers and their attorneys to go on fishing expeditions for alleged instances of wrongful termination
State Director Patrick Connor reports from Olympia on the small-business agenda for the legislative and political week ending January 13
The 2023 session of 68th Washington State Legislature convened this week in Olympia.
Most bills affecting small businesses heard during Week 1 were on labor issues, including:
On a more positive note, NFIB met with several lawmakers to discuss Rep. Mia Gregerson's "right to repair" personal electronic devices. The bill would require manufacturers of cell phones, tablets, laptops, and desktop computers to make available for purchase the tools, parts, instructions, and related documents needed to safely repair these consumer digital devices. Almost all manufacturers already do this. Apple does not, and has long opposed this legislation in Washington and myriad other states. NFIB supports the bill since it would allow small, independent repair shops to service these devices without incurring the substantial cost of modifying facilities, certifying technicians, and paying to enroll as an Apple certified repair agent. Nearly 65% of NFIB members support this proposal based on member ballot results. We expect this bipartisan legislation to be introduced next week.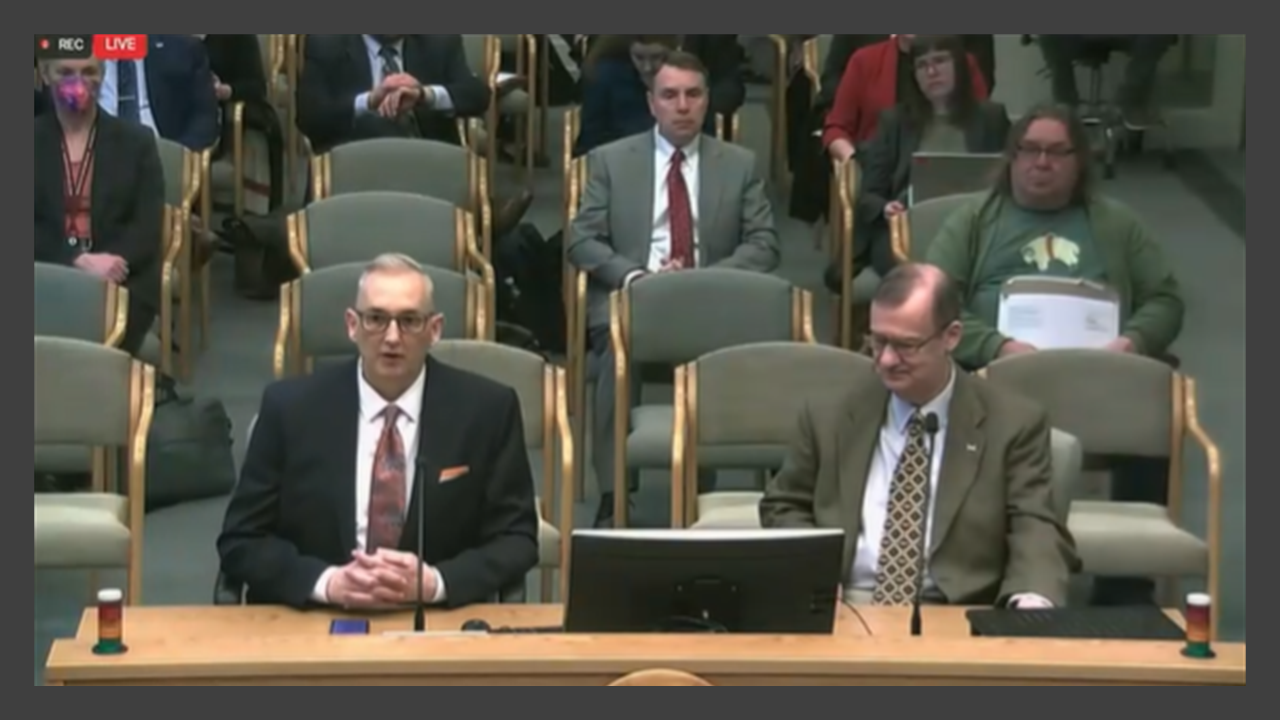 NFIB Washington State Director Patrick Connor, left, testifies against Senate Bill 5061 before the Senate Labor & Commerce Committee. Photo snip courtesy of TVW.