NFIB is pleased to welcome Anthony Lagunzad to the team! Anthony joins us as our Grassroots Manager and will primarily focus on continuing to build upon our outstanding member involvement programs throughout Ohio.
Anthony has some great experience advocating for the business community, most immediately having served as the Director of Political & Grassroots Programs at the Ohio Chamber of Commerce. Before his experience at the Chamber, he worked in public affairs for a national HVAC trade association.
"I've been a fan of the outstanding advocacy work done by the NFIB team since I got to Capital Square several years ago. The small business owners and job creators in our state have a lot to be enthused about with a lot of leverage, and I look forward to continuing working with them to make Ohio a great state to do business in," said Anthony Lagunzad.
Many of your local Chambers of Commerce have worked with Anthony and vice versa on behalf of the small business community. He was active in the coalition to protect the Business Income Deduction (BID) in Ohio, preventing a tax increase solely on small businesses in our state over the past several years.
A born-and-raised Cleveland native, Anthony is a big Cleveland Browns fan and claims this year is their year "for real this time…again". He is also a graduate of The Ohio State University.
As the Voice of Small Business, NFIB places a special emphasis on engaging our members in our advocacy efforts. Anthony is excited to meet you, learn about your business, and explore together how all of us can continue to work toward making Ohio a great place to own, operate, and grow your business.
If you would like to connect with Anthony, you can reach him at [email protected] or on his cell at 216-456-7085.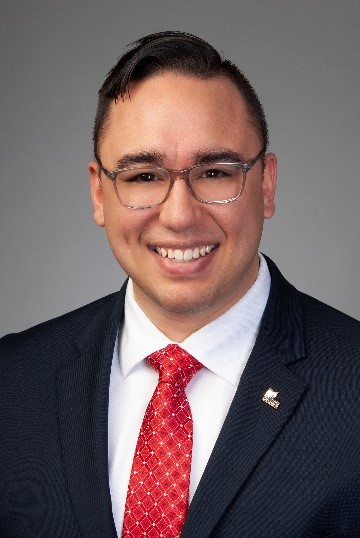 NFIB Grassroots Manager Anthony Lagunzad