Ohio Governor Mike DeWine is thanking NFIB members for helping in the fight against COVID-19 by adhering to the safety protocols to protect their employees and customers. Please click the picture below to watch a video message from the governor.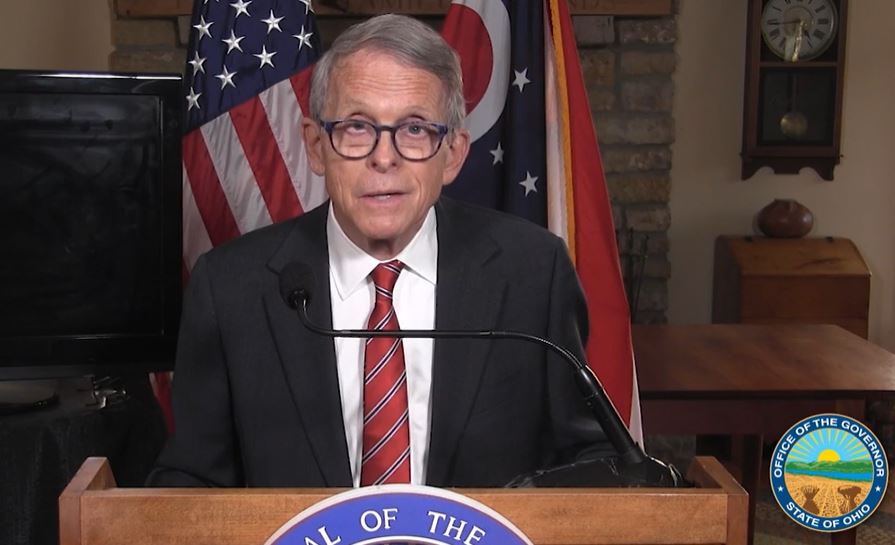 5 PROTOCOLS FOR ALL BUSINESSES:
Require face coverings for employees and recommend them for clients/customers at all times.
 
Conduct daily health assessments by employers and employees (self-evaluation) to determine if "fit for duty."
 
Maintain good hygiene at all times – hand washing, sanitizing and social distancing.
 
Clean and sanitize workplaces throughout workday and at the close of business or between shifts.
 
Limit capacity to meet social distancing guidelines.

Establish maximum capacity.
And, use appointment setting where possible to limit congestion. 
---
TAKE THE FOLLOWING ACTIONS WHEN A COVID-19 INFECTION IS IDENTIFIED:
Immediately report employee or customer infections to the local health district.
 
Work with local health department to identify potentially exposed individuals to help facilitate appropriate communication/contact tracing.
 
Shutdown shop/floor for deep sanitation if possible.  
 
Professionally clean and sanitize site/location.
 
Reopen in consultation with the local health department.