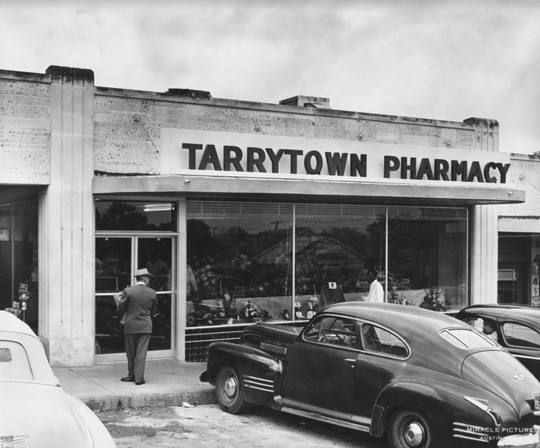 Tarrytown Pharmacy, an NFIB member business since 2009, will celebrate its 80th anniversary this weekend.
Guy Kelly opened the original drugstore at 3310 Windsor Road on Dec. 6, 1941. Soon after he sold the business to Gatewood Newberry, a local businessman. In 1950, Gatewood Newberry sold the store to his younger brother, J.D.
J.D. Newberry ran it for 23 years before selling the store to his eldest son, Brian, a 1968 graduate of the University of Texas College of Pharmacy. Before taking over the family business, Brian Newberry had gained experience working in chain stores and hospital pharmacies in Austin and Dallas. He made the decision to replace the drugstore's soda fountain with additional retail space, and in 1986, he and his wife, Gail, moved the business next to the Tarrytown Post Office. 
Brian's son, Mark, and Mark's wife, Leslie, are the current owners, and in 2010, moved the pharmacy to its current location in the Casis Village Shopping Center, where they operate the family business with Mark's sister, Blair.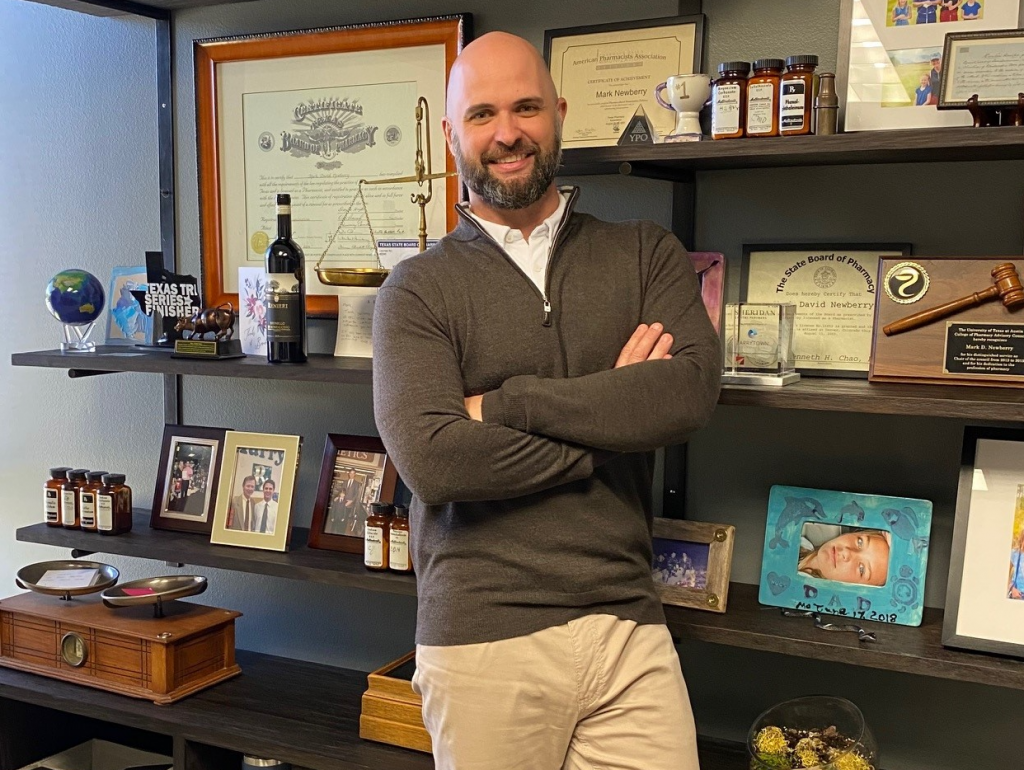 Mark Newberry
Today, Tarrytown pharmacy has about 50 full-time employees, two satellite COVID-19 testing locations, and four mobile units that travel throughout the state to help immunize disabled adults.
Mark Newberry said the pharmacy has weathered the pandemic better than many retail businesses — people still need their prescriptions filled — but, like other independent businesses throughout Texas and across the country, it is struggling with breaks in the supply chain and difficulty in finding qualified workers.
"It's the worst we've seen in 20 years," he said.
Despite the challenges, Tarrytown Pharmacy continues to support the community. It regularly donates merchandise, time, and funds to local schools and charities. On its website, the pharmacy says, "We pride ourselves in our community service – service that begins with our customers. We know their names and their families, and they know ours. Many of them have been shopping with us for five generations and we value their trust and loyalty."   
It's because of those principles that Tarrytown Pharmacy remains a trusted staple in the Austin community. It's small, family-owned businesses like this that help define the identity and personality of the community. It's more than just a pharmacy, it's the people behind it.