The Oklahoma office of NFIB, the state's leading small business advocacy organization, today announced that state Sen. Julie Daniels earned its Guardian of Small Business award. Sen. Daniels was presented the award by NFIB State Director in Oklahoma, Jerrod Shouse, at the state Capitol. 
The Guardian of Small Business award is the most prestigious honor that NFIB bestows on legislators in recognition of their efforts to support small business. The NFIB Oklahoma Leadership Council, an advisory board comprised of NFIB members, voted to present the award to the legislator for her outstanding leadership on small-business issues.   
"Sen. Julie Daniels has been a long-time friend to our Oklahoma small business owners," NFIB State Director Jerrod Shouse said. "Sen. Daniels understands that small business owners are the backbone of the state's economy, and that supporting small business issues means keeping Oklahoma's economy strong. "We look forward to working with Sen. Daniels more in the future on important issues for small businesses."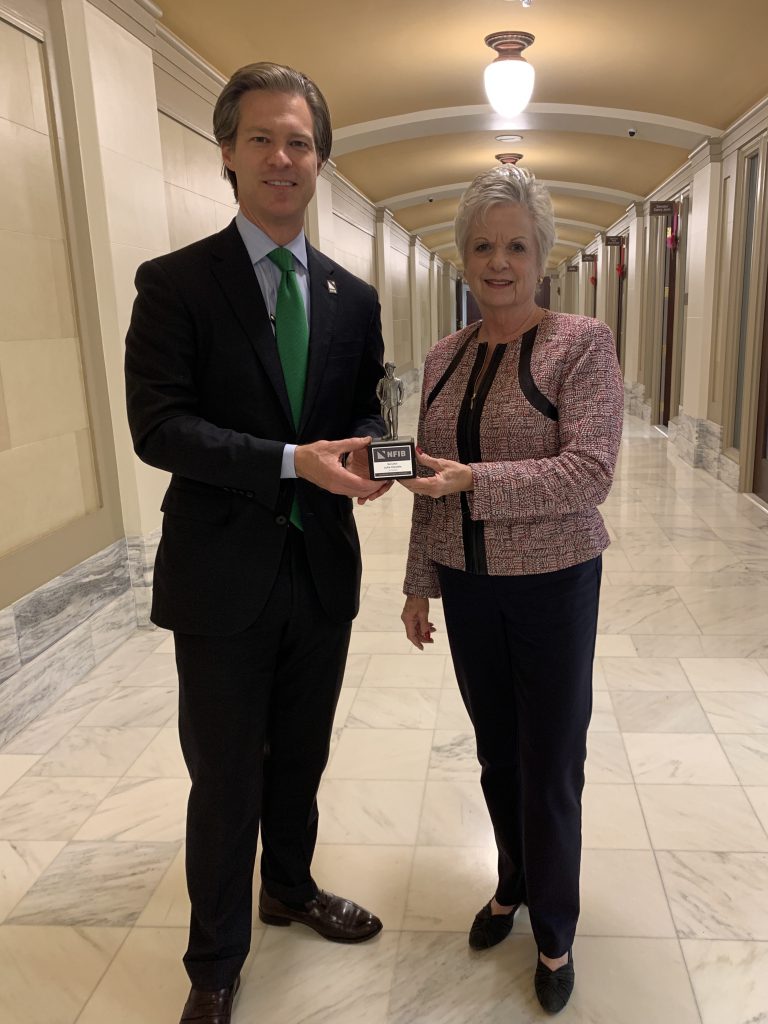 "I am honored to work to support small business, especially in 2020, a year that has brought immense hardship to many small business owners across Oklahoma," said Sen. Julie Daniels.  "A robust and growing small business community is the only way to a full economic recovery. I am honored and humbled to receive such a prestigious award from NFIB and look forward to continuing the fight to support our job creators."
Sen. Julie Daniels represents District 29, which includes Washington, Nowata and northern Rogers Counties.