The Oklahoma office of NFIB, the state's leading small business advocacy organization, today announced that state Rep. Terry O'Donnell earned its Guardian of Small Business award. Rep. O'Donnell was presented the award at the state Capitol from NFIB State Director in Oklahoma, Jerrod Shouse. 
The Guardian of Small Business award is the most prestigious honor that NFIB bestows on legislators in recognition of their efforts to support small business. The NFIB Oklahoma Leadership Council, an advisory board comprised of NFIB members, voted to present the award to the legislator for his outstanding leadership on small-business issues.   
"Rep. O'Donnell has a strong and proven record for standing up for small business owners here in Oklahoma," NFIB State Director Jerrod Shouse said. "Small business owners in his district and across the state know they can count on Rep. O'Donnell to pass legislation that will ensure Oklahoma entrepreneurs can continue to create jobs and support their employees and their families. On behalf of NFIB's members here in Oklahoma, we thank Rep. O'Donnell for his leadership and support."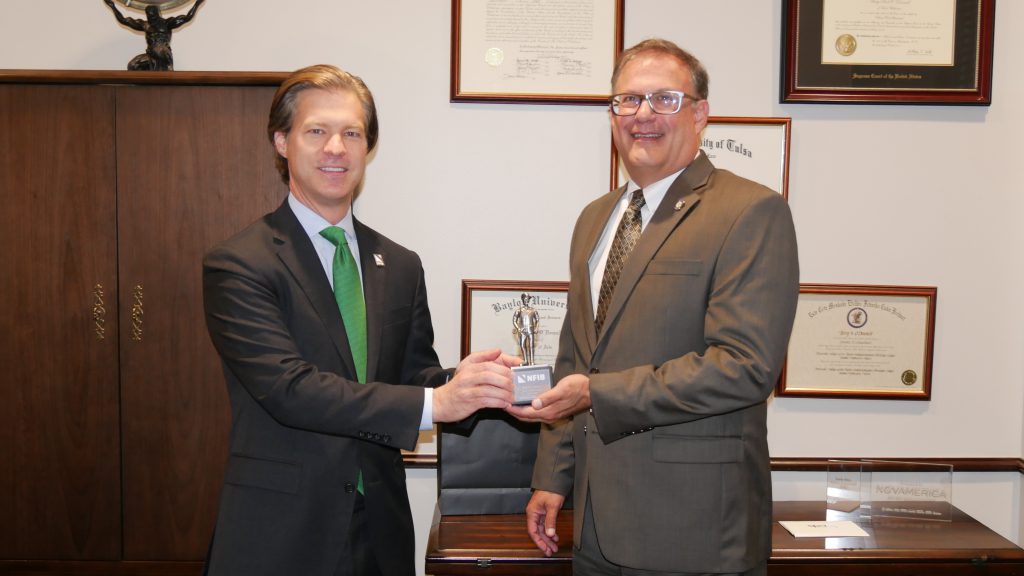 "I am honored to be recognized by the NFIB for bills I authored supporting Oklahoma businesses.  With all of the uncertainty brought on by the Covid pandemic, providing clear legal guidance for small businesses in order to safely reopen is crucial to restarting Oklahoma's economy.  I am proud to have played a small part in putting Oklahoma back on the road to its economic recovery," said Rep. Terry O'Donnell.
Rep. Terry O'Donnell represents the 23rd District, which includes Catoosa, Fair Oaks, Owasso, Tulsa, and Verdigris.