"We support candidates who support small business"
FOR IMMEDIATE RELEASE
LANSING (September 14, 2022) – Michigan's leading small business organization, the National Federation of Independent Business (NFIB), today announced that its Michigan PAC has released its list of endorsed candidates running in open seats, or challenging a current incumbent lawmaker, in the upcoming 2022 State House and Senate races.
Small businesses in Michigan have faced unprecedented challenges the past two years. Skyrocketing costs for labor and materials, all while trying to recover from government shutdowns, have demonstrated that now more than ever small businesses need strong advocates in the legislature.
"After a careful review, we have found that these candidates understand the problems facing small business owners and are willing to fight for the rights of our members to own, operate, and grow their businesses," said Amanda Fisher, NFIB Michigan State Director. "They are committed to making this state a better place to raise a family and own a business."
State legislative endorsements are decided by the NFIB MI PAC Board, which is made up exclusively of small business owners. Endorsements are based on the candidates' responses to the 2022 NFIB Candidate Survey and staff interviews with some of the candidates. Previous endorsements of incumbent House and Senate candidates were released in June and can be viewed on the NFIB website HERE.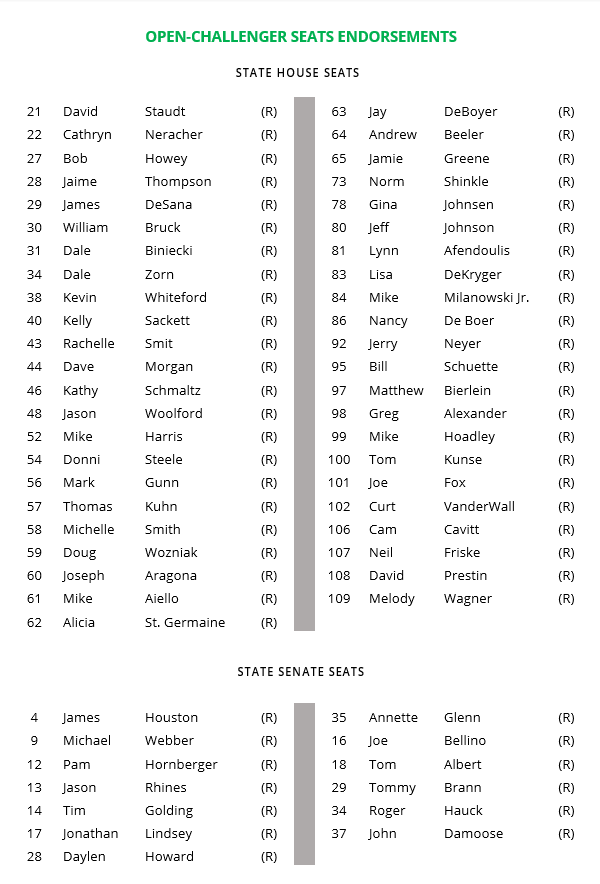 ###