The Tennessee office of NFIB today announced that state Sen. Art Swann has earned its Guardian of Small Business award.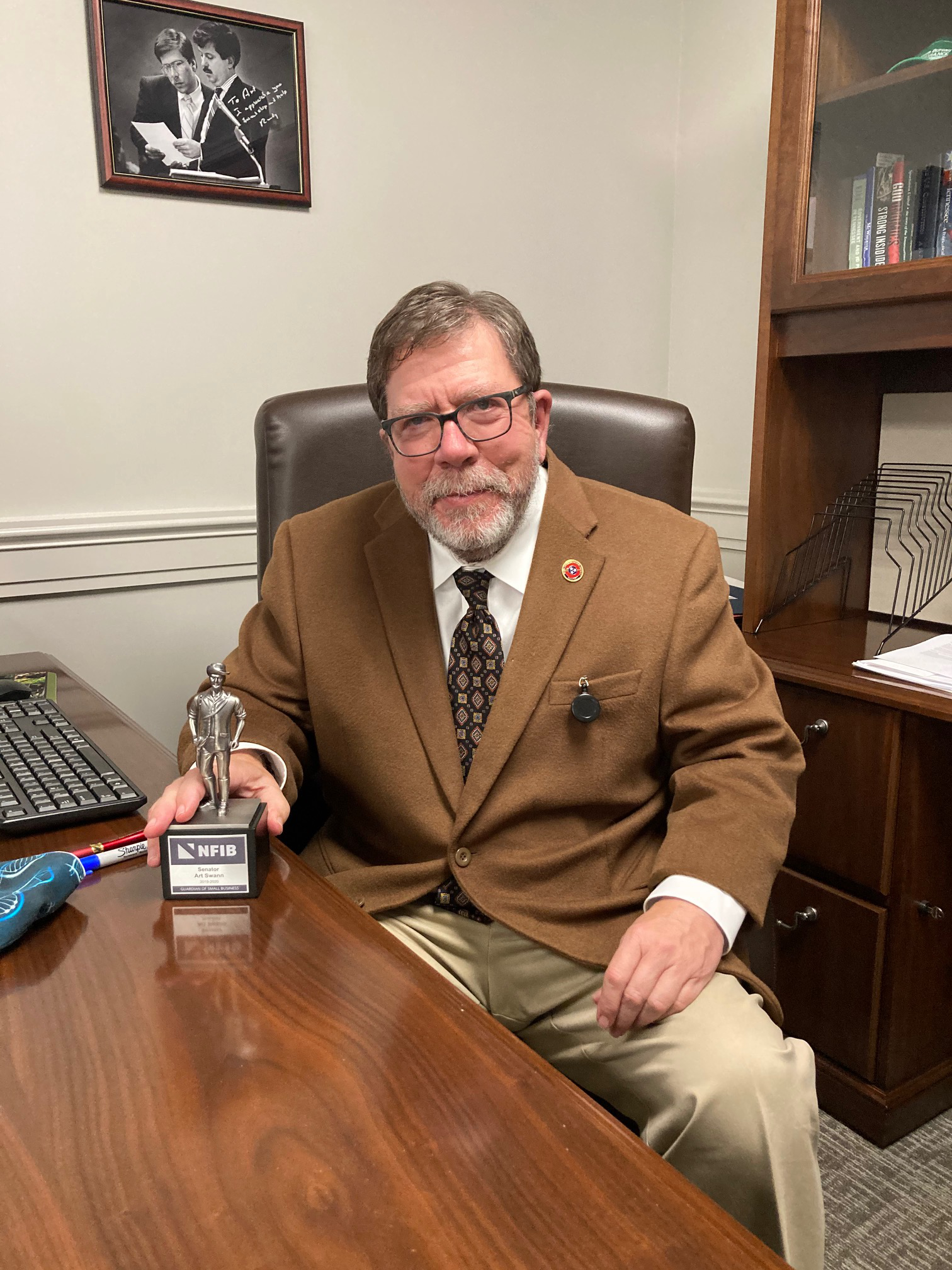 The Guardian of Small Business award is the most prestigious honor that NFIB bestows on legislators in recognition of their efforts to support small business. The NFIB Tennessee Leadership Council, an advisory board comprised of NFIB members, voted to present the award to the legislator for his outstanding leadership on small-business issues. 
"Art Swann is a tremendous lifetime supporter of small business with an exceptional voting record to back it up," said NFIB State Director Jim Brown, who made the presentation yesterday to Sen. Swann in his Nashville office. "He has been a staunch advocate for small business as 1st Vice-Chair of the Commerce & Labor Committee and has a perfect NFIB voting record since joining the Senate. NFIB members are grateful for his outstanding leadership."
"I'm very honored to receive NFIB's Guardian of Small Business award," Swann said. "Small businesses are the critical drivers of our state economy and the backbone of my district. Ensuring our small businesses operate on a level playing field will remain a high priority, as well as making sure that they have the support which they need to succeed during this challenging period."
Swann, who lives in Maryville, represents Blount and Sevier counties in Senate District 2.