South Dakota Small Business to Get Another Round of Relief
NFIB, or the National Federation of Independent Business, the largest small business organization in South Dakota, today thanks the legislature and Governor Noem for creating and handling up to $400 million in Coronavirus Relief Funds (CRF) to assist South Dakota's small businesses negatively impacted by the COVID-19 pandemic.
This morning, the Joint Commerce and Energy Committee received public testimony from South Dakota small business owners about how the federal funds could be used.
"While South Dakota is in a good place compared to other states in the country, I am so glad that the Governor and the legislature realize that the economic heartbeat of our state – small business owners – are still hurting as we recover from the pandemic," said Lindsey Riter-Rapp, NFIB State Director in South Dakota. "South Dakota small business owners are responsible: they are doing everything they can to keep their customers and employees safe as they recover from supply chain issues and revenue loss. I'm so thankful that both the governor and the legislature understand that in order for South Dakota to recover from this crisis, we need to set our small business owners up for success and get them another round of funding relief."
Under Governor Noem's proposal, businesses would qualify for this grant if they are located in South Dakota, have at least $50,000 in gross revenue in 2019, and have had a reduction in business of at least 25% between March and May as a result of COVID-19. The calculation for "reduction in business" can be found here.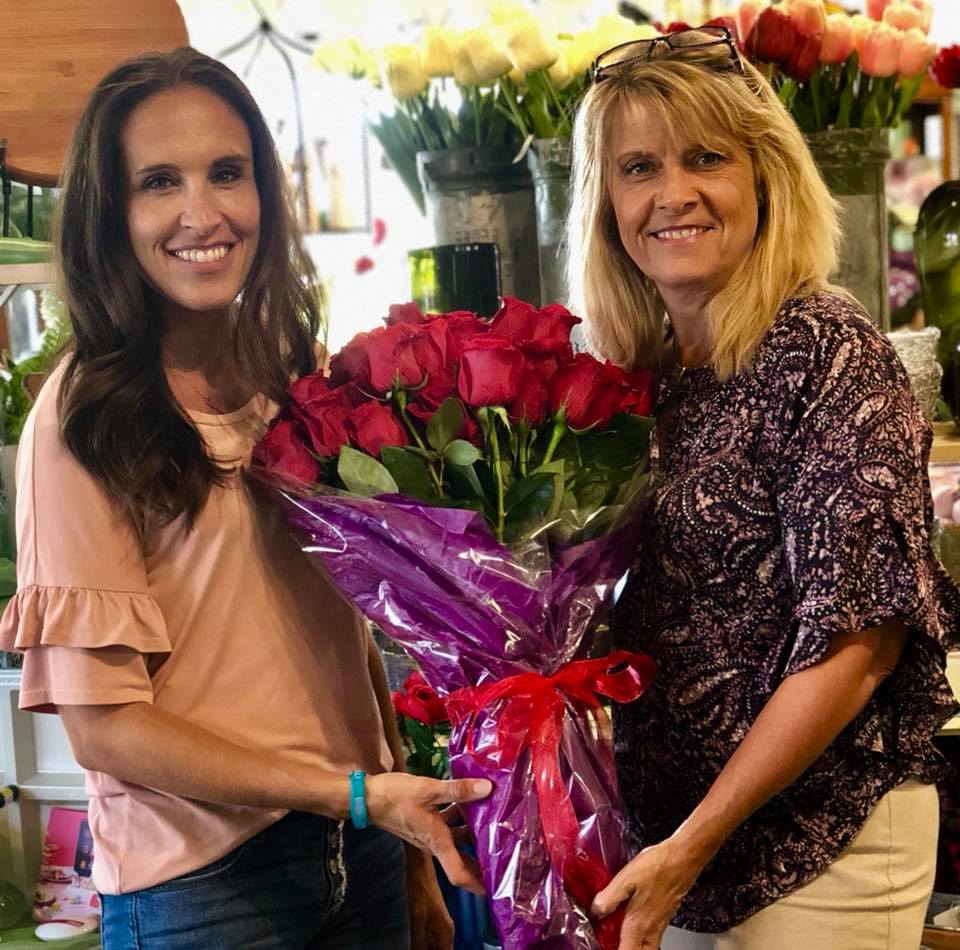 Diana Holloway poses with one of her customers as part of Flowers by LeRoy's 50th anniversary celebration.
In Rapid City, Diana Holloway is eagerly waiting to apply for the funds. Her small business, Flowers by LeRoy has been around since 1968. Holloway employs eight full time workers, and hires more during floral holidays. However, COVID-19 took away her delivery service to hospitals, funerals and weddings. Everyday orders slowed to a small trickle. Holloway stopped paying herself a salary to keep her employees on staff. A federal Paycheck Protection Program loan allowed her to keep her doors open and keep writing paychecks to her employees: she was afraid if she laid them off they wouldn't return because they could collect more with the $600 a week federal unemployment money than she could afford to pay them. However, the PPP money has run out and business has still not returned to pre-COVID levels.
"The best use of the relief fund for our business would be to purchase merchandise, advertising, and reduce high interest credit card debt. If I were to receive some of the relief money, it would allow me to hire a full time employee to get out staffing to where it needs to be," said Holloway.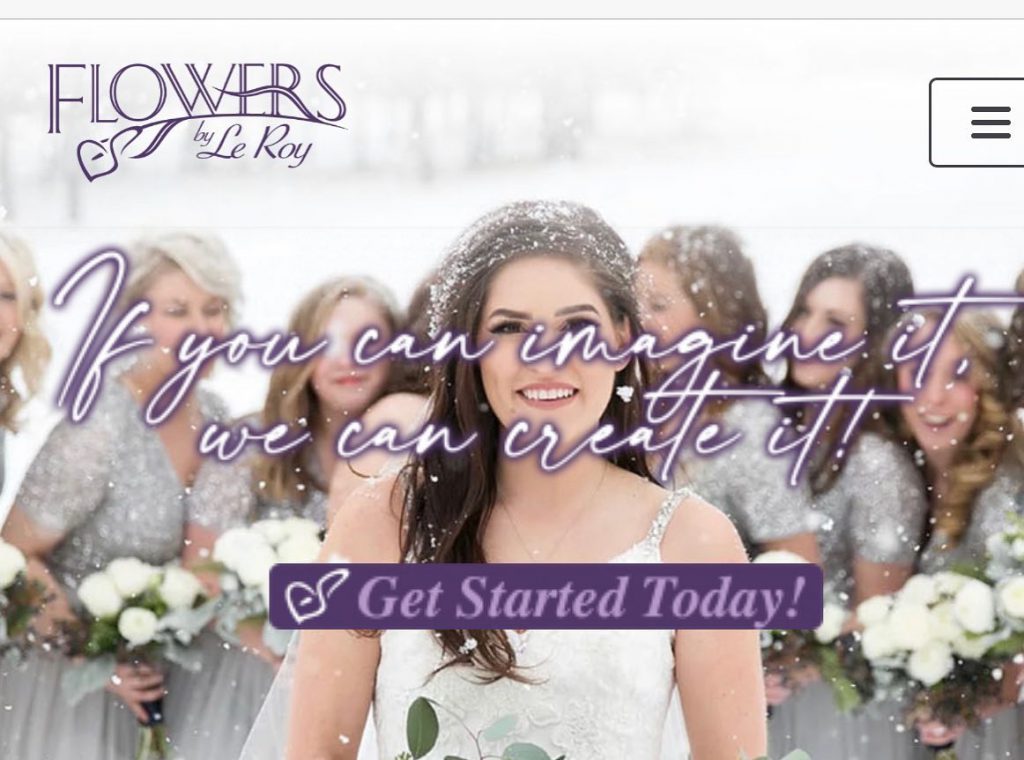 COVID-19 has put a halt on many of the weddings Holloway normally creates flowers for and relies on for business.
The proposed application period for the program opens October 12 and close on October 23. Grants would be rewarded once all applications are received. Following the initial reward period, a second allocation of funds would be considered if additional funds are still available. Under current federal law, all funds must be distributed by December 30, 2020.  Grants would be awarded up to $100,000 per qualifying business.