In a TV interview today on Bloomberg Markets, NFIB President Brad Close discusses what small businesses need from Congress to survive, and more.
Watch the video on Bloomberg TV: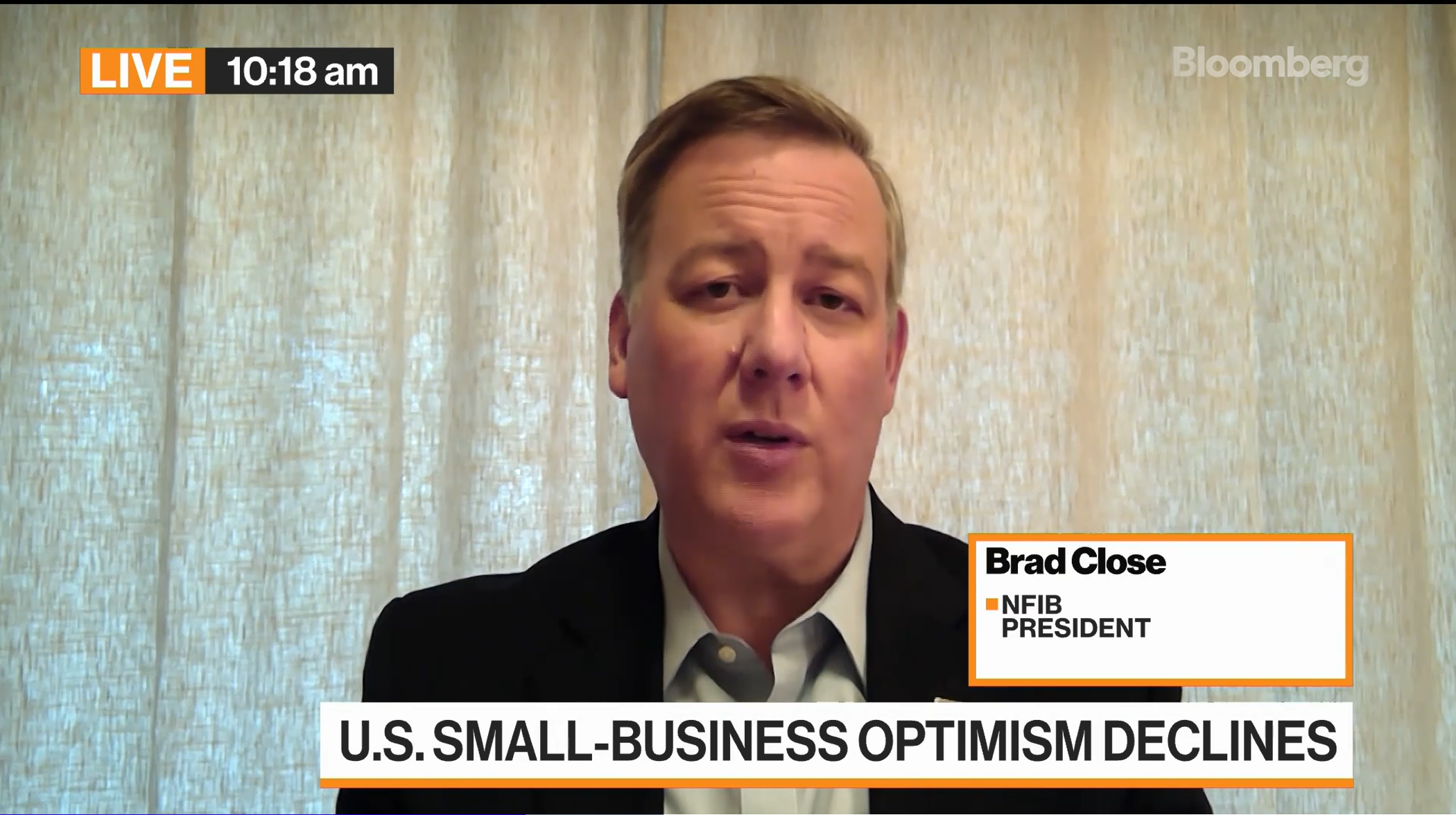 Small businesses need to see a second bite at the apple at the PPP loan program, they need Congress to have an easy loan forgiveness program, and they really are telling us that they want to see deductibility of those business expenses associated with the PPP loan process so they don't get hit with a tax bill after taking the loan out."
Brad Close, President NFIB
Learn more about NFIB's push for Congress to put aside partisan disagreements and help struggling small businesses before year-end.
Take action: Tell your members of Congress small business needs their help now.