Ohio Team Welcomes Newest Intern
The internship program here at NFIB is one that is important for the future careers of young professionals on their way to entering the professional world. This program has just met its newest member here in the Columbus office, Sydnie McGue. She is currently finishing her sophomore year attending the Ohio State University for marketing with a minor in communications.
Sydnie is originally from the small town of Delphos, Ohio. Growing up, she enjoyed working at one of the largest attractions that the town has to offer, The Creamery, where she continues to work during the summer; this allowed her to see and experience what small businesses are all about for people. After graduating high school, though, she was excited to venture into the big city, but she will always be a small-town girl at heart.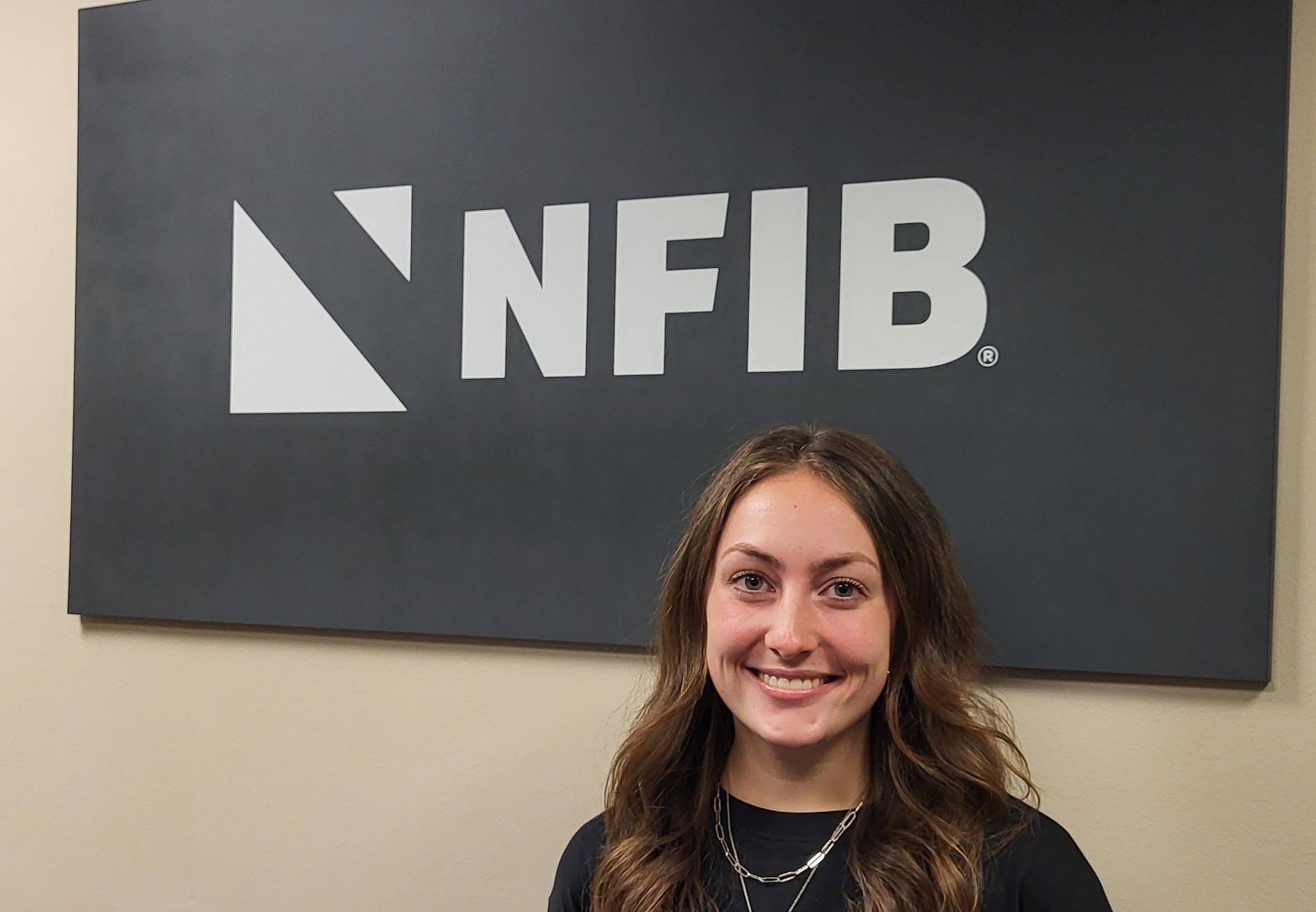 Sydnie McGue, welcome to the Ohio Team for NFIB!
Why NFIB, though? Growing up, she watched her dad start his own business and watched him triumph, but also saw the effect that the pandemic had upon him as well. In addition to this, coming from a small town where "everyone knows everyone," how her neighbors struggled as well. In this way, NFIB stuck out to her, as we are the voice of small businesses across the state. Sydnie says that helping people like her dad and neighbors is one thing that she would be enthusiastic about getting involved in any way that she can, in addition to the educational purposes that come with this program.
The NFIB Ohio team is proud to welcome our newest intern!