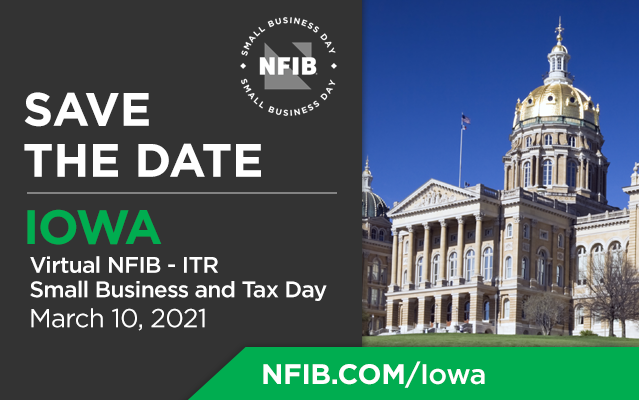 NFIB-ITR Small Business and Tax Day – March 10, 2021
Listen to Iowa Legislators and two of Iowa's newest Congressional Members on issues like Income Taxes, Property Taxes, Iowa's Inheritance Tax, Unemployment Reforms, Federal Minimum Wage & Occupational Licensing Reform.
DATE:  Wednesday, March 10, 2021
TIME:  11:30 – 12:30 CT
LOCATION:  Virtual Event
RSVP:  Please complete form to register
In Partnership With: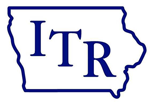 Iowans for Tax Relief
The Voice of The Taxpayer
Iowans for Tax Relief works to keep politicians out of our pockets and off our backs.
Agenda
Opening Remarks: 
Matt Everson, NFIB State Director, Iowa
Chris Ingstad, President Iowans for Tax Relief
Presentations and  Interviews: 
U.S. Rep. Ashley Hinson (IA-1)
U.S. Rep. Randy Feenstra (IA-4)
IA Senate President Jake Chapman
IA House Majority Leader Matt Windschitl
IA Sen. Dan Dawson, Chair of Ways and Means 
IA Rep. Jane Bloomingdale, Chair of Local Government
Speakers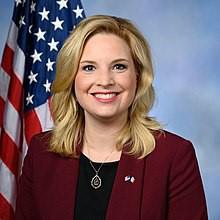 Congresswoman Ashley Hinson
U.S. Representative Asley Hinson is a native Iowan, and she has served her home state in various capacities over the years. She assumed office January 3rd 2021.
She grew up in Des Moines, and after receiving her B.A. in Broadcast Journalism from the University of Southern California, she moved to the Cedar Rapids area to work and raise a family. She currently lives in Marion with her husband, Matt, who is a small business owner and their two sons, Max and Jax.
For nearly a decade, Ashley was an on-air reporter for KCRG-TV in Cedar Rapids. She traveled throughout the state to cover issues that mattered to Iowans and tell their stories on air. During her time as a reporter she won multiple accolades, including two Midwest regional Emmy awards and recognition as both a RTDNA Health Reporting Fellow and a Waypoint Tribute to Women Honoree.
Her reporting career inspired her to serve Iowans in a different way– by running for a seat in the Iowa State House. In 2017, she became the first woman to represent Iowa's 67th district, which includes Hiawatha, Robins, Cedar Rapids and Marion. During her tenure, she was a fierce advocate for taxpayers, helping to cut taxes and reign in irresponsible spending. She also championed workforce development and rural broadband initiatives and helped make childcare more accessible for working parents across Iowa.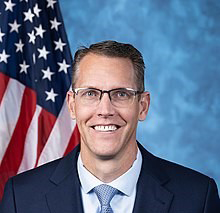 Congressman Randy Feenstra
Randy Feenstra is a member of the U.S. House, representing Iowa's 4th Congressional District. He assumed office on January 3, 2021.
Feenstra ran for election to the U.S. House to represent Iowa's 4th Congressional District. He won in the general election on November 3, 2020.
Feenstra represented District 2 in the Iowa State Senate from 2009 to 2021.
Feenstra earned his B.S. from Dordt College and his M.P.A. from Iowa State University. His professional experience includes working as a sales manager for The Foreign Candy Company, as an EMT, and as a city administrator for the City of Hull.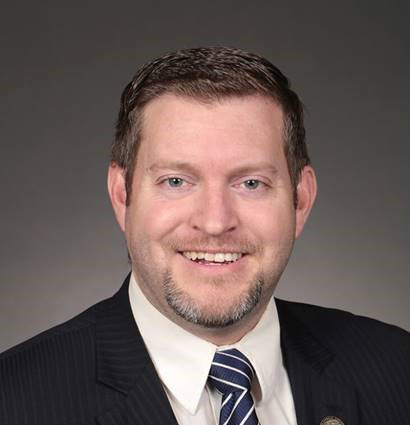 Senate President Jake Chapman
Born and raised in Adel, Senator Jake Chapman has always enjoyed living in a small community. The year he was born, his father started a private ambulance service based in Des Moines. From a very young age Senator Chapman was employed with the company. He has served as the director of business development, director of operations, and is currently the chief operating officer. Senator Chapman is also an EMT and enjoys working side-by-side with his colleagues.
After graduating from Adel-DeSoto-Minburn High School in 2003 Senator Chapman served a mission for his church. For two years he worked with and served the people of Norway and was able to learn the Norwegian language. Upon returning from Norway he married his high school sweetheart, Jennifer Moore. They are the proud parents of five beautiful children: Isaac, Leah, Adam, Jared and Caleb.
Senator Chapman proudly served as the president of the Young Republicans of Dallas County, which he helped establish in 2010. He has also served as member of the Dallas County Central Committee. Senator Chapman has been active in the campaigns of numerous Republicans at the federal, state and local levels.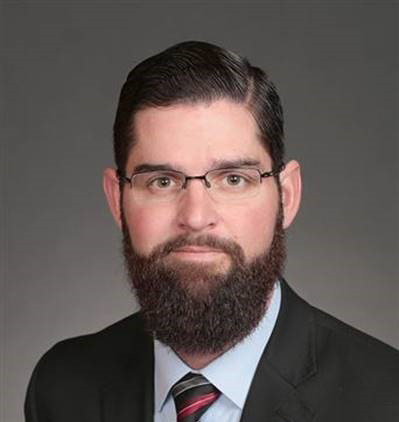 House Majority Leader Matt Windschitl
Matt received his formal education at home before attending college for gunsmithing in 2004. He works full-time as at Doll Distributing in Council Bluffs, Iowa.
Matt and his wife Ivelisse were married in 2003 and together have two daughters, Anna and Addy.
Matt joined the United States Marine Corps in May of 2001 at the age of 17. He proudly served eight years in the U.S. Marine Corps Reserves as a mechanic and armorer. He served a tour of duty in Iraq in 2005 and was honorably discharged from the Marine Corps Reserves as a Sergeant in 2009.
Matt was first elected to the House in 2006 at the age of 22, becoming the youngest legislator serving in the General Assembly at that time. Matt has served in a leadership role since 2009 starting as an Assistant Leader. He was then elected to serve as Speaker Pro Tempore in 2014. In 2019 he was elected as the Majority Leader of the Iowa House.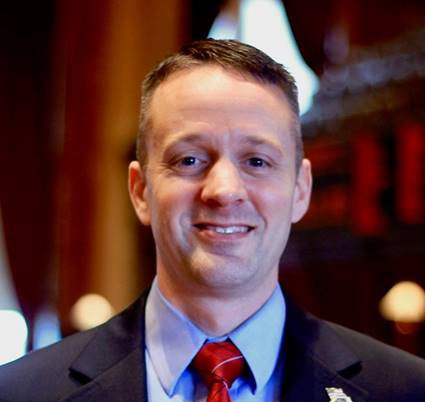 State Senator Dan Dawson
Senator Dan Dawson, an Abraham Lincoln High School graduate, is the third generation from his family to reside and work in Council Bluffs. Senator Dawson and his wife, Chrystal, have two children: Alex and Madelyn.
Senator Dawson graduated in 2008 from Bellevue University in Bellevue, Nebraska, with a bachelor's degree in criminal justice administration. He currently serves in the Iowa Army National Guard, where he earned his current rank of Chief Warrant Officer Three. He has honorably served his country for the past 22 years, mobilizing four times with deployments to Kosovo, Iraq, and twice to Afghanistan.
Following in his father's footsteps to serve as a law enforcement officer in Council Bluffs, Senator Dawson worked in the Pottawattamie County Sheriff's Office before joining the Council Bluffs Police Department. He is currently a special agent with the Iowa Division of Criminal Investigation, where he works in the Major Crimes Unit.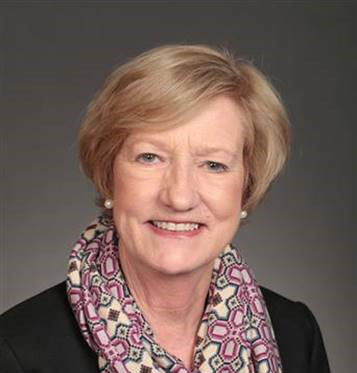 State Representative Jane Bloomingdale
Jane Bloomingdale was elected to her first term in the Iowa House in 2016.  Jane is a lifelong resident of Northwood.  Previously, she served in city government for 20 years. She has a degree in education and worked for the Northwood-Kensett school district as a coach and substitute teacher.  Jane continued her education in accounting and has owned and operated Bloomingdale Tax and Accounting for the past 25 years.  Jane has an understanding of the numerous challenges facing our communities and brings experience prioritizing expenditures, allocating funds, and balancing budgets.  The combination of her experiences in education, business, and civic service makes her well qualified to serve as a State Representative. Jane is also a proud long time member of NFIB.
Our Sponsors:


The inclusion of sponsors does not constitute an endorsement, guarantee, warranty, or recommendation by NFIB. NFIB does not make any representations or warranties about any product or service contained therein. The views and opinions expressed both here and on respective company websites are those solely of the sponsors and do not necessarily reflect the policy or position of NFIB.