47 NFIB-endorsed candidates heading to Olympia in January
A week after Election Day at least two state House races remain too close to call.
Nevertheless, it appears fairly likely there will be no change in the partisan divide in the state House of Representatives where Democrats hold a 57-41 majority. Meanwhile, Senate Democrats are almost certain to expand their ranks to a near supermajority with 29 seats to Republicans' 20.
Overall, candidates endorsed by the NFIB Washington PAC fared well with 70% winning their races; 27% were defeated. Our endorsed candidates lead both undecided races.
NFIB member and incumbent state Rep. Greg Gilday narrowly leads challenger Clyde Shavers by just 15 votes, 49.94% to 49.92%, in the 10th Legislative District. This race will be subject to a hand recount.
Shavers has been embroiled in controversy after numerous disingenuous claims were not only uncovered, but also verified in a scathing open letter from the candidate's own father. Among them, Shavers falsely claimed to be a lawyer who previously served as a submarine officer. There is also some question about his residence. A Yale graduate, Shavers has done some work in the legal field, but has not passed the state bar exam, making him currently ineligible to be an attorney. Similarly, Shavers did pass at least one naval submarine training course, but switched to public affairs, never having served a day as a submariner. Believing the 10th legislative district to be ripe for a Democrat takeover, Shavers has been renting a room at a bed-and-breakfast on Whidbey Island. Shavers owns, but does not live in a Kirkland condo. Shavers claims about his mother's immigration to the U.S., him experiencing long-term homelessness, and his farm-family background have similarly been refuted by his parents.
Kitsap County's 26th Legislative District is the site of the other too-close-to-call House race where NFIB-backed Spencer Hutchins holds a 260-vote lead over Adison Richards in this open-seat contest. The 50.17%-49.79% split will require a hand-recount in this race as well.
NFIB Washington PAC engaged in independent expenditure activities in these two districts – the 10th and 26th – as well as the 18th district where both House seats were vacant due to retirements.
In the 10th, NFIB WA PAC sent more than 20,000 postcards supporting Rep. Greg Gilday (Position 1) and challenger Karen Lesetmoe (Position 2). Lesetmoe trails incumbent Rep. Dave Paul 51.88%-48.03%.
In the 18th Legislative District, NFIB WA PAC ran a full-page ad in The Columbian newspaper the Sunday before Election Day supporting Stephanie McClintock and Greg Cheney. Both appear to have won their respective races.
In the 26th Legislative District, NFIB WA PAC sent nearly 20,000 postcards supporting state Rep. Jesse Young in his apparently unsuccessful bid to unseat incumbent Sen. Emily Randall. Young trails Randall by less than 1,700 votes, 51.16%-48.74%, in the state's most expensive legislative race. The two candidates together spent almost $1.8 million while outside groups poured in nearly $3 million more.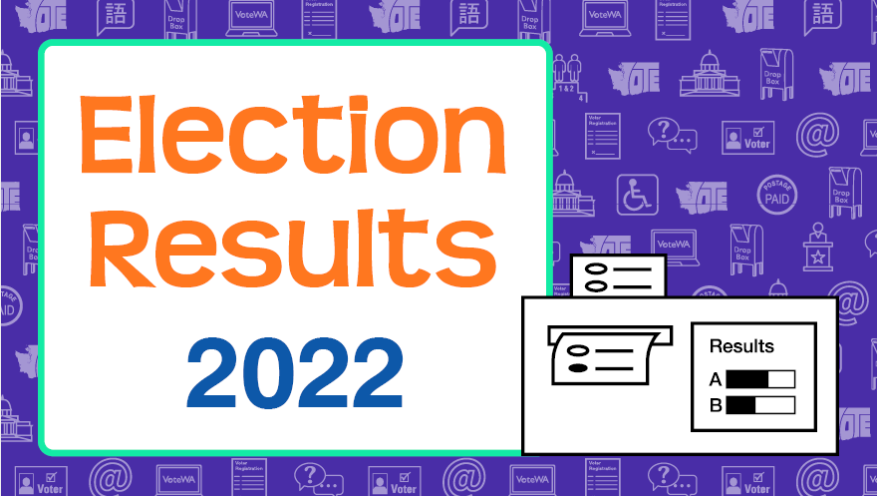 Graphic courtesy of the Washington Secretary of State webpage