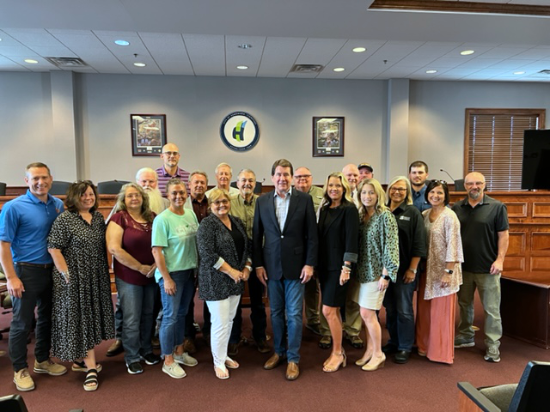 NFIB members and other small business owners from Henderson and Chester County recently joined U.S. Sen. Bill Hagerty for a small business roundtable at City Hall.
Henderson Mayor Bobby King, Chester County Mayor Barry Hutcherson, and state Rep. Kirk Haston (District 72) also attended the event, hosted by the senator.
Patricia Jones, vice president of Jones Contractors Inc., an NFIB member business in Henderson, introduced the senator to the audience that included representatives from the retail, marketing, construction, and banking industries.
Topics included Tennessee's economic growth during the past decade as well as issues such as inflation, supply chain disruptions, and energy costs.