The events give members a chance to learn more about federal issues affecting the state's job creators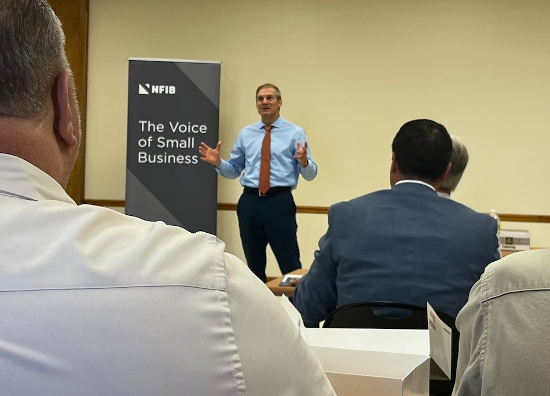 U.S. Rep. Jim Jordan (4th District) addressed a host of federal issues when he met with NFIB members in Avon for lunch on Wednesday, Aug. 31.
Jordan briefed small business owners about the "Commitment to America" plan, which the Republican caucus plans to introduce later this month. He said the plan would address issues ranging from Jordan reducing energy costs to repealing certain taxes.
He spoke with small business owners on Aug. 11 at an NFIB event in Norwalk.
In recent weeks:
■ Rep. Steve Chabot (1st District) met with members in Lebanon.
■ Rep. Bill Johnson (6th District) attended events in Ironton, Steubenville and Youngstown.
■ Rep. Warren Davidson (8th District) sat down with small business owners in Greenville.
■ Rep. Troy Balderson (12th District) joined members in Zanesville and will meet again today with members in Millersburg.
■ Rep. Mike Carey (15th District) spoke to NFIB members in Dublin.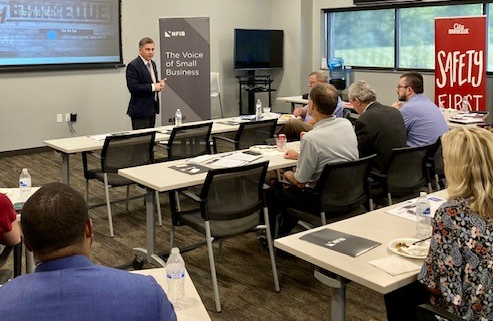 If you're interested in attending an upcoming NFIB event or hosting a meeting at your member business, contact NFIB Ohio Grassroots Manager Anthony Lagunzad at [email protected].