Even with the largest surplus and worst workforce shortage in state history, politicians in St. Paul want to raise your taxes and make it harder for you to run your small business.
The new Paid Family and Medical Leave (PFML) proposal would require small employers to allow up to 24 weeks off per year for all employees – no exceptions – funded by a new $1 Billion Paid Leave Tax.
The new tax will start at 0.7% of payroll up to the FICA limit and likely grow every year. Another state's PFML tax doubled in just three years.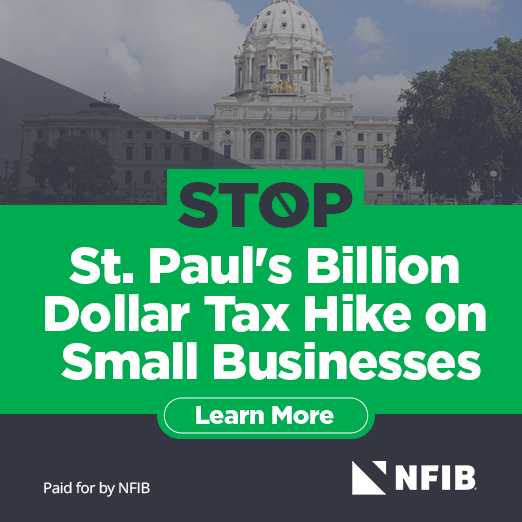 In addition to higher taxes, this new government program gets between every small employer and their employees. It is yet another way the government wants to micromanage your business.
Even if your small business doesn't have employees, the $1 Billion Paid Leave Tax and Program will impact everyone in our state. It will leave Main Street employers with less to invest in their businesses and workers with less money in their family budgets.
Nearly a third of state lawmakers are newly elected and there is only a one vote margin in the Minnesota Senate. Your voice can make the difference!
Take action TODAY! Tell state lawmakers: one-size-fits-all government programs don't work on Main Street.