Shortly After Governor Speaks to NFIB Small Business Members, Income Tax legislation Heads to her Desk for Final Signature
Matt Everson, State Director of NFIB, or the National Federation of Independent Business here in Iowa, released this statement in response to the Iowa Senate and House, in passing important legislation that would significantly lower income tax rates for small business owners. 
"Income tax reform is the best way to get money back into the hands of our small business owners and their employees," said Matt Everson, NFIB State Director in Iowa. "Iowa small business owners have voiced and continue to voice one of their top concerns: our burdensome tax code, and specifically the income tax rates, which are still one of the highest in the country. Our members are grateful to not only Majority Leader Jack Whitver, Senator Dan Dawson, Speaker Pat Grassley but Governor Kim Reynolds for championing this important reform for our hard-working entrepreneurs, many of whom are still struggling with the lingering impacts of the pandemic."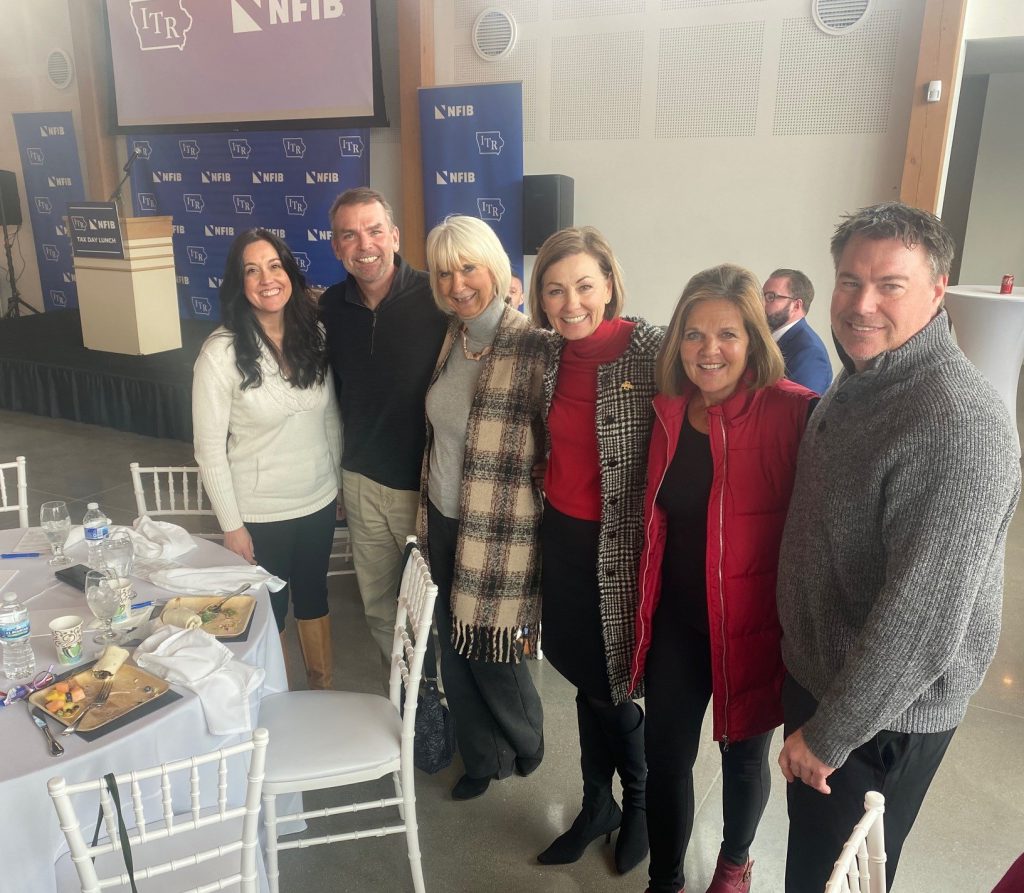 Gov. Kim Reynolds met with NFIB members and discussed important small business issues as part of NFIB's Small Business Tax Lunch.
According to a recent NFIB survey, about half of our small business owners reported that supply chain disruptions are having a significant impact on their business.
According to another NFIB survey, a historic number of small businesses are struggling to increase their workforce. Half of all small business owners have reported raising compensation, up two points from December and a 48-year record high. Open positions are at record levels. About half of small businesses say they have already raised wages to hire workers and other 27% plan to in the next 3 months.
On Tuesday, part of NFIB, or the National Federation of Independent Business' Small Business Day, NFIB members here in Iowa met with key lawmakers, including Gov. Kim Reynolds and Sen. Dan Dawson, who both pledged to pass NFIB's key small business issues this session.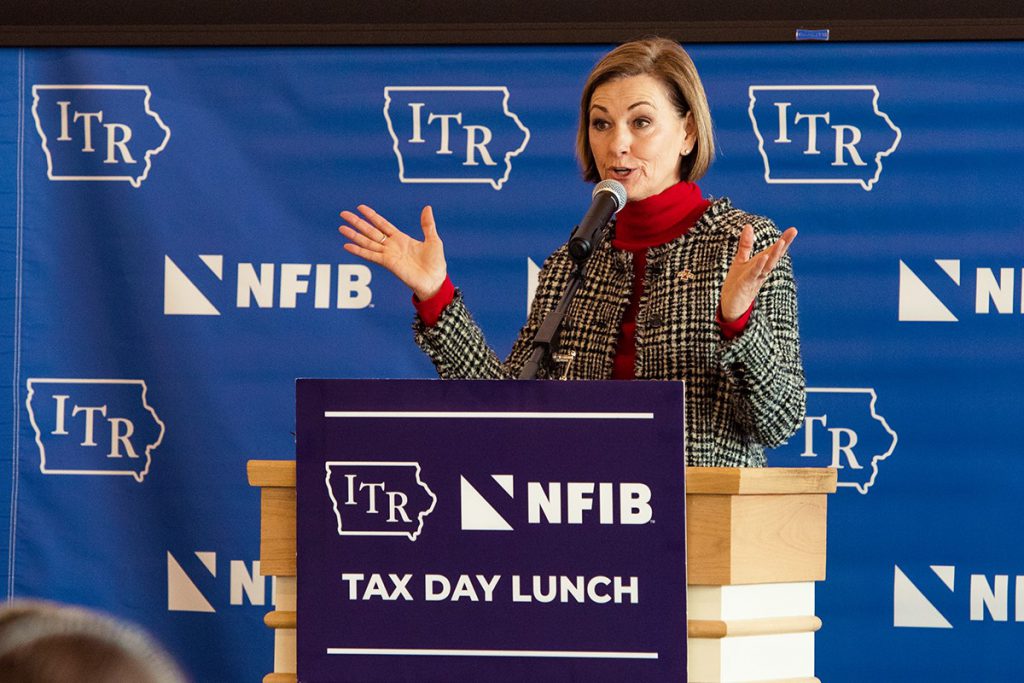 Gov. Kim Reynolds, acknowledging the state's billion-dollar surplus and pledged to continue to encourage the legislature to pass income tax cut cuts for small business owners. 
"I have a secret: I have a really good feeling about getting tax reform done this legislative session," Gov. Kim Reynolds told more than 200 small business owners and a crowd concerned with high taxes in Iowa. "And get it done sooner rather than later. The bill I proposed sets a 4% flat rate. In the first year alone, taxpayers will save almost $500 million. Based on average incomes in various professions, an electrician will save $750 in taxes, a nurse will save $900 and the average family will save $1300 and that is on top of the savings from the 2018 tax bill."