Small Business Owners Collaborate to Address Mounting Challenges in Indiana
NFIB members here in Indiana meet for one of their first in person Leadership Council meeting since the pandemic hit.
They dove into issues that are currently crushing the small business community here in Indiana and explored possible solutions to the crisis. Those challenges include the 40-year high inflation level coupled with the labor shortage, supply chain issues and high gas prices.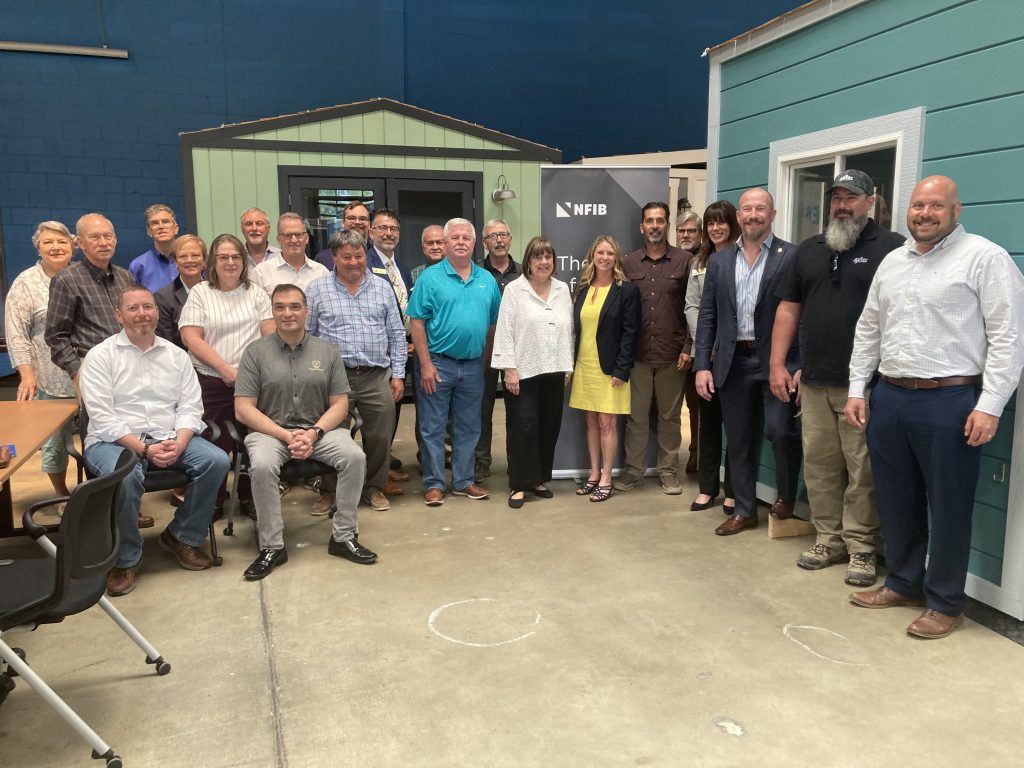 Indiana Leadership Council Members gather at DeveloperTown in Indianapolis.
Members pointed out the need for state government to do more to attract talent to Indiana. Despite small business optimism being at a 48-year record low, the NFIB Leadership Council members are trying to remain optimistic by hoping some good comes from the bad they are facing in the workplace. They are hopeful the impact of inflation may encourage some individuals not currently in the labor force to re-enter and fill some of the 47% of open job positions that small business owners are reporting. That would help with the labor shortage issues they are experiencing.
During the meeting, members also recognized that many millennials have a desire for finding a job that gives them purpose and flexibility. NFIB LC members said that connecting with qualified candidates is key to addressing the tight labor market. Many are seeking career opportunities where they can "work where they live and play." That's how Indiana LC member Mike Kelly said he was able to hire many of his employees at his small business, DeveloperTown in the Broad Ripple area.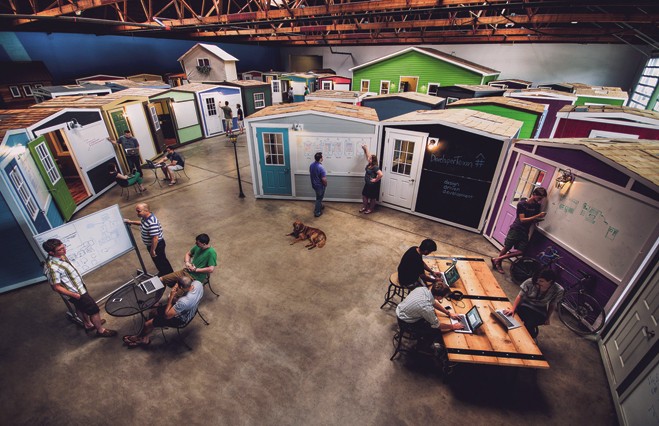 Tiny houses on wheels are what NFIB member Mike Kelly says motivates his employees to work creatively. 
DeveloperTown is a company that helps launch new digital products in the marketplace. He hosted fellow NFIB Indiana Leadership Council members at their quarterly meeting. The huge warehouse is home to about 60 tiny houses that serve as cubicles creates a great meeting space conducive to creative thinking.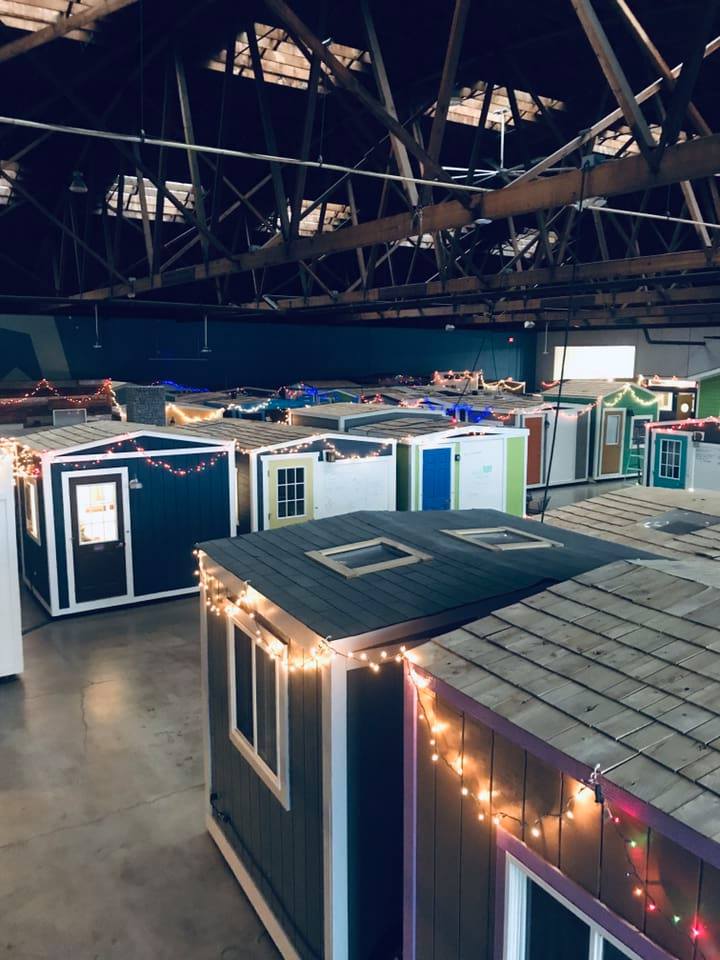 As you can see by the lights, employees at DeveloperTown take pride in their "tiny houses."
Each employee works in a tiny house on wheels, complete with a porch light that can be turned on to serve as a "do not disturb" signal. When Mike's partner came up with the idea originally, he never thought it would work. But when they launched and landed on the cover of Forbes magazine, Mike knew his partner could rub that "I told you so" idea in his face forever. Mike and his partner recognize that people doing creative work need privacy. The unique workspace cultivates the type of environment the DeveloperTown gang needs to help large corporations turn their tech ideas into reality.