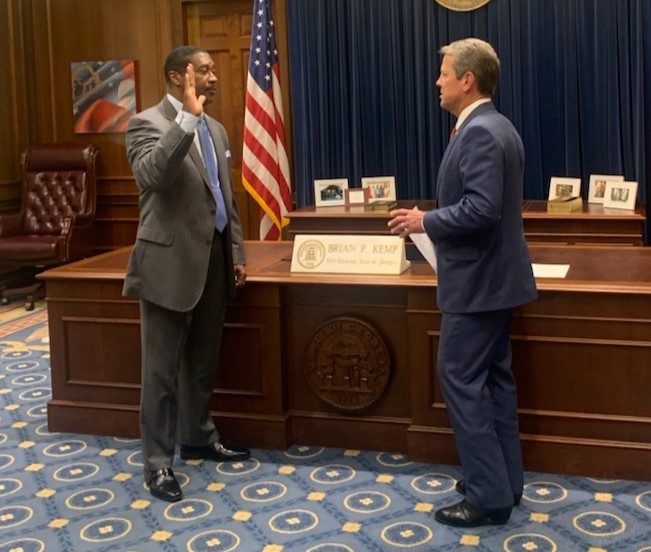 NFIB Leadership Council Chairman Mychal Walker was sworn in recently as a member of the Georgia Board of Public Health. The oath of office was administered by Gov. Brian Kemp.
Walker, who became chairman of the Leadership Council in 2021, is managing director at the Walker Agency LLC, a Medicare health insurance agency in Duluth.
After graduating from Auburn University with a degree in Communication and Media Studies, he worked for several years with telecommunications companies such as AT&T, Bell South, and US Sprint. Walker's experience with these companies inspired him to start his first company, TriComm Inc., which provided communications systems to clients such as the Department of Defense and the Centers for Disease Control.
In 2007, he began to migrate into the insurance and financial services sector, providing consulting services to small businesses. Walker now serves as the Regional Vice President (Southeast) of the National Association of Health Underwriters (soon to be National Association of Benefits and Insurance Professionals) and is a member of the Board of Trustees
NFIB State Director Nathan Humphrey said, "This is a great opportunity for Mychal, and great news for Georgia's small businesses, because Mychal will ensure that the voice of Georgia's small business owners and workers is heard when it comes to addressing matters of public health."