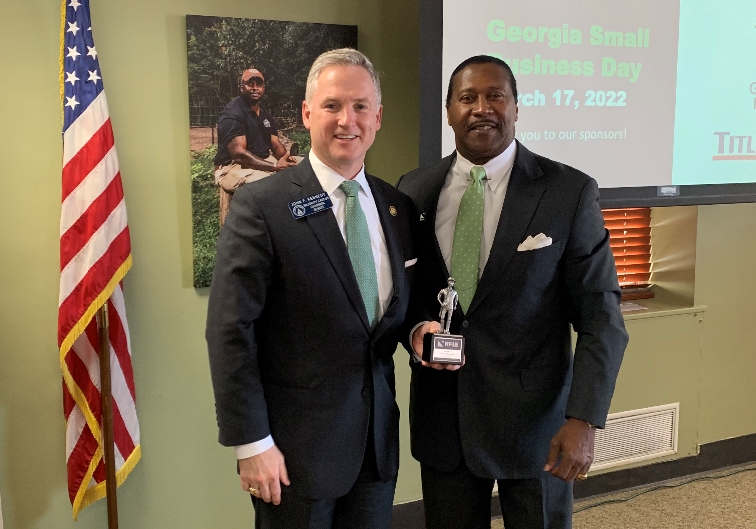 The National Federation of Independent Business has presented state Sen. John Kennedy (18th District) with its coveted Guardian of Small Business Award in last year's legislative session. NFIB Leadership Council Chairman Mychal Walker presented the award to Senator Kennedy earlier this month during at NFIB's Small Business Day.
The Guardian of Small Business award is the most prestigious honor that NFIB bestows on legislators in recognition of their efforts to support small businesses. The NFIB Georgia Leadership Council, an advisory board comprised of NFIB members, voted to present the award to Representative Williamson for his outstanding leadership on small-business issues. 
Kennedy carried House Bill 150 in the Senate. The measure will ensure that Georgia has a statewide energy policy to maintain the same choices for homeowners and businesses alike. He also helped pass House Bill 112, which extended the sunset on the COVID-19 liability protections for another year.
"Senator Kennedy remains a powerful and consistent advocate for Georgia's small businesses in the General Assembly," NFIB State Director Nathan Humphrey said. "His support on these and other bills throughout his time in the Senate has helped ensure that Georgia remains a state where owners can operate and grow their small businesses. On behalf of our members, I'm proud to present Sen