6 FL Legislators Earn Guardian of Small Business Awards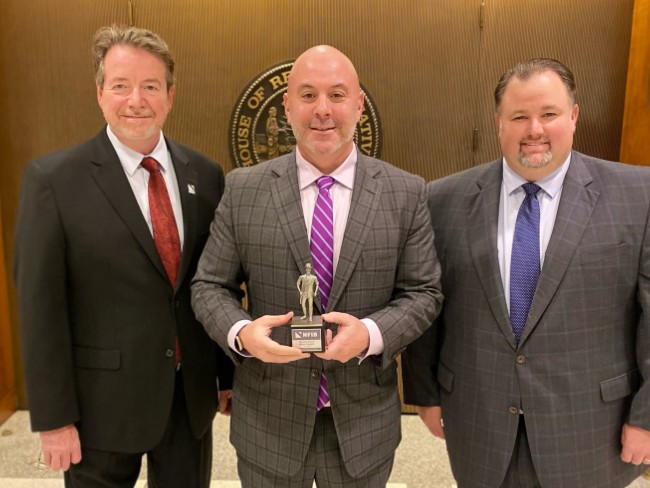 NFIB's Florida office has presented six state legislators with its Guardian of Small Business Award for their efforts to defeat Senate Bill 1382, legislation that would make it harder for small businesses to defend themselves if they are audited by the Department of Revenue. The recipients are:
■ Rep. Blaise Ingoglia
■ Rep. Spencer Roach
■ Rep. Jayer Williamson
■ Rep. Jason Fischer
■ Rep. Andrew Learned
■ Sen. Jason Brodeur
The Guardian of Small Business Award is the most prestigious honor that NFIB bestows on legislators in recognition of their efforts to support small businesses. The NFIB Florida Leadership Council, an advisory board comprised of NFIB members, voted to present the award to the legislators for their outstanding leadership on small business issues in general and their opposition to SB1382.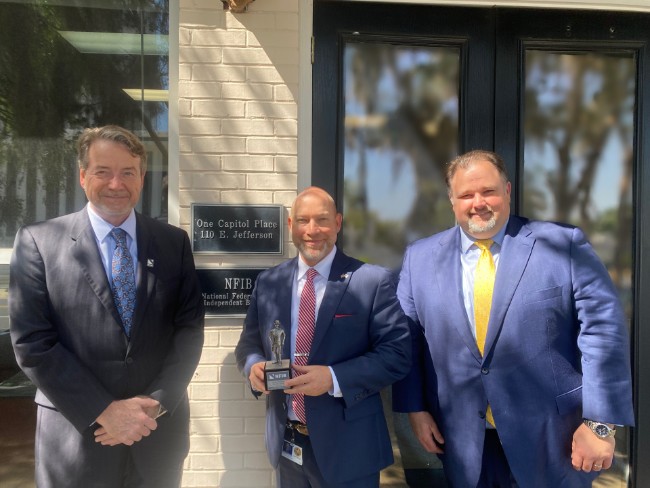 "SB1382 passed the House and Senate, but these six legislators never wavered in their support of Florida's small businesses," NFIB State Executive Director Bill Herrle said. NFIB is strongly urging Governor DeSantis to veto the bill.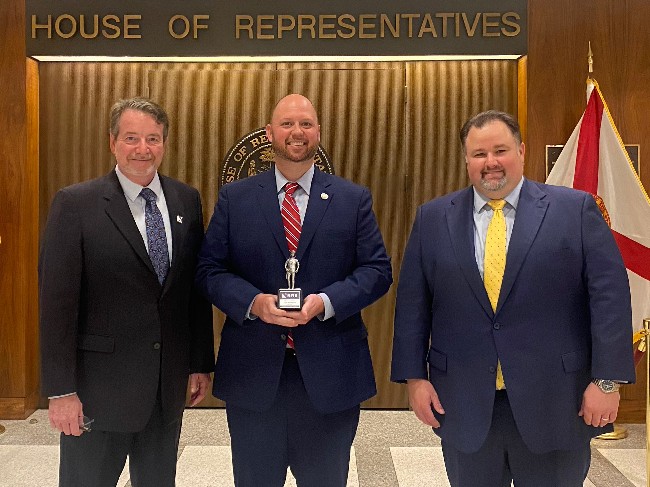 "SB1382 is heavy-handed and intentionally punitive toward small businesses," Herrle said. "If this onerous and patently unfair bill becomes law, businesses would be prevented from presenting additional evidence to a judge found after the initial audit to prove that the state's tax estimate is incorrect. Under SB1382, if you make an honest mistake and overlook even a single document, the state would assume you were trying to cheat the system and punish you by making you pay more.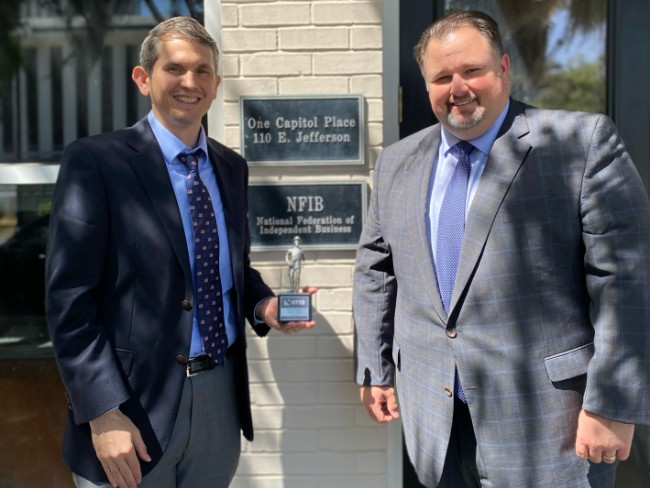 "Our members truly appreciate everything these legislators did throughout this year's session, but they're especially grateful to them for their opposition to SB1382," Herrle said.