Discussing the issues that matter most to small-business owners
Thanks to generous support from Five Star Bank and the California Tax and Budget Research Project, NFIB is taking the small-business message to the growing medium of podcasts. Each podcast runs for around 30 minutes and features experts in their field discussing the latest developments with NFIB California State Director John Kabateck and NFIB California's chief legislative advocate, Tim Taylor.
More podcasts are being planned and all of them will be collected in this web story for easy access and retrieval. They are also available on your favorite podcast app, such as Apple podcast, Google podcast, Spotify, and iHeart, by searching for 'NFIB California.'
Check out the ones below by clicking on the title that will provide more information about the subject and a link to the podcast itself.
2023 Podcasts
2022 Podcasts

2021 Podcasts
2020 Podcasts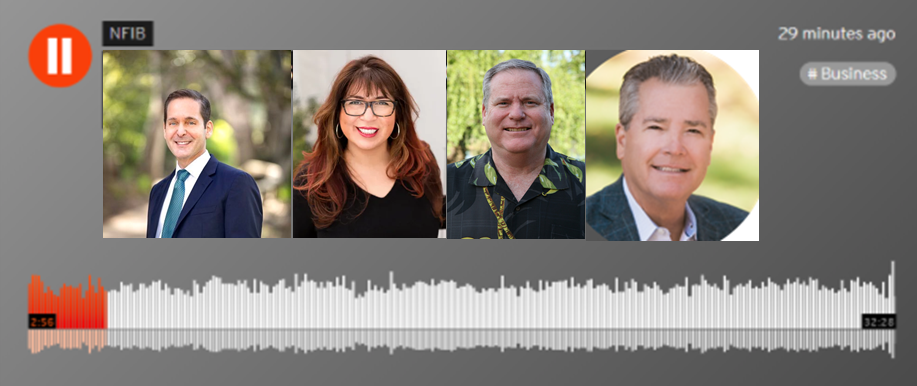 NFIB California thanks its latest sponsor of these podcasts: