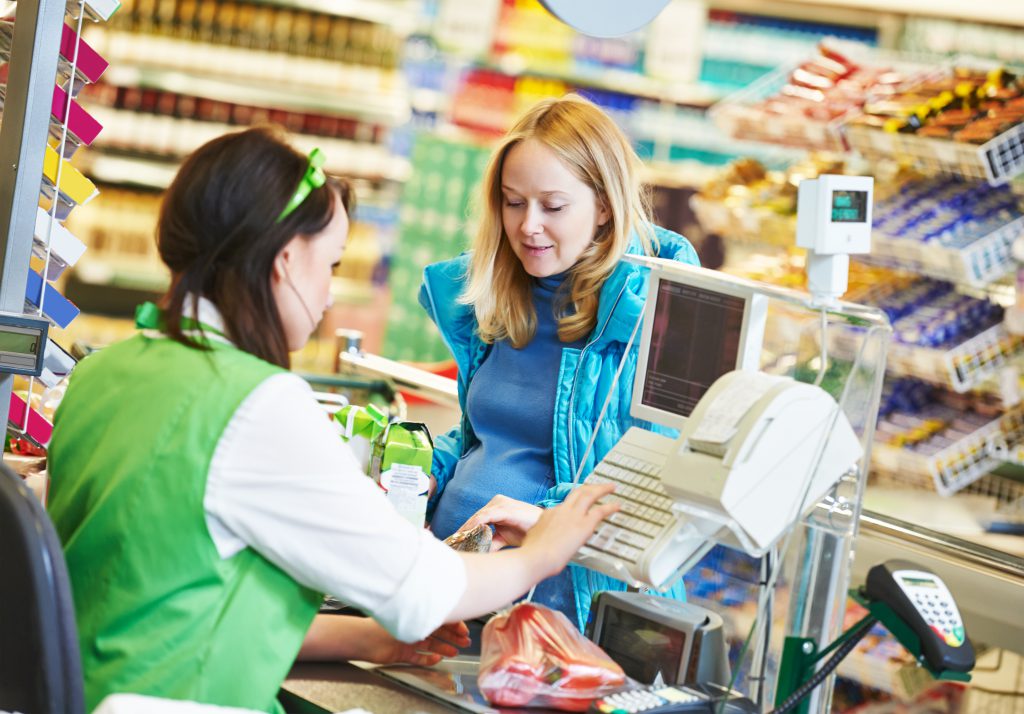 By Rob Smith, NFIB Small Business Legal Center
On October 11, 2022, the Supreme Court will hear oral arguments in National Pork Producers Council v. Ross, No. 21-468. In its simplest form, the question in this case is whether the Constitution permits one state (California) to set food production standards for the entire country. NFIB joined an amicus brief, calling on the Court to strike down the food law that was created through California's ballot process.
Background
In 2018, California voters passed Proposition 12 (Prop 12), a ballot initiative allegedly aimed at preventing cruelty to farm animals. California claimed that animal confinement methods in other states "threaten the health and safety of California consumers, and increase the risk of foodborne illness[.]"
Prop 12 amended the California Health and Safety Code to prohibit a "farm owner or operator within the state" from "knowingly caus[ing] any covered animal to be confined in a cruel manner." It also prohibited a "business owner or operator" from knowingly engaging in a sale within the state of any whole veal or pork meat, or eggs, that the business owner "knows or should know" was confined in a cruel manner. For whole pork meat, Prop 12 also restricted the sale of pork meat from the immediate offspring of an animal confined in a cruel manner.
Prop 12 defined "confined in a cruel manner" as either of the following:
Confinement where the animal could not lie down, stand up, fully extend its limbs, or turn around freely.
For breeding pigs, confinement in a space consisting of less than 24 square feet per pig.
Violating Prop 12 results in a $1,000 fine, 180-day jail sentence, or both.
The California Department of Food and Agriculture (CDFA or Department) issued regulations implementing Prop 12. These proposed regulations themselves have multiple burdensome requirements. First, they require yearly on-site inspections of facilities where animals are confined to certify Prop 12 compliance. Inspections may be "announced or unannounced," in the Department's discretion. Additionally, distributors of pork meat have steep recordkeeping requirements. They must keep an "audit trail"—meaning enough documents to demonstrate every stop in the supply chain—of the meat from a pig, including the "identification, source, supplier, transfer of ownership, transportation, storage, segregation, handling, packaging, distribution, and sale." The CDFA also requires that all shipping documents for pork meat include the label "Pork CA Prop 12 Compliant." For out-of-state government entities that perform "an on-site inspection" of facilities, Prop 12 requires them to certify compliance by a "process equivalent" to that of the CDFA's rules.
California accounts for roughly 13% of the pork consumed in the U.S., but only 0.13% of the national breeding pigs. In a cunning sleight of hand, Prop 12 and the CDFA regulations impose restrictions on a product (pork meat), even though over 99% of consumption comes from out-of-state pigs and facilities.
The Litigation
After Prop 12 passed, the National Pork Producers Council (NPPC) and American Farm Bureau Federation (AFBF) joined forces to challenge Prop 12's massive blow to the national pork supply chain. They appropriately alleged that Prop 12 violates the Dormant Commerce Clause in two ways. First, it violates the extraterritorial principle because it regulates conduct occurring entirely outside of California. Second, it imposes a substantial burden on interstate commerce.
Article I, Section 8 of the United States Constitution authorizes Congress to "regulate commerce . . . among the several states." Because the Constitution positively grants the power to regulate interstate commerce to Congress, the Supreme Court has also read the Clause to include, by negative implication, a restriction on states regulating commerce in a way that burdens nationwide economic activity. This restriction has come to be known as the Dormant Commerce Clause.
The extraterritorial principle of the Commerce Clause prevents states from passing laws or regulations that directly control commerce occurring entirely outside of their boundaries. A law substantially burdens interstate commerce when the burdens on interstate commerce are excessive compared to the in-state benefits.
District Court
The district court rejected the arguments from NPPC and AFBF, even though it recognized that a "majority of [pig] production [is] concentrated in the Midwest and North Carolina" and "California's in-state sow breeding does not supply the demand of pork consumption in the state." It concluded that Prop 12 could not violate the extraterritorial principle of the Commerce Clause because it applied "just the same" to "both to California entities and out-of-state entities." Consider what the district court's obviously-flawed rationale means—even if only 0.000001% of Product X was produced in California, California could pass a law regulating production of Product X, where 99.999999% occurred in other states.
On the substantial burden inquiry, the court admitted each of the following:
"Proposition 12 might result in barriers to the production of pork,"
"Proposition 12 will require 'many producers' to remodel their farms,"
"Proposition 12's regulations may burden pork producers and result in a less efficient mode of operation," and
"[P]ork producers and consumers might be injured economically[.]"
In somewhat of a head-scratcher, the court still concluded there was no substantial burden on interstate commerce.
Court of Appeals
In another blow to small farmers across the country, the Ninth Circuit Court of Appeals affirmed the district court in toto. Narrowing the scope of its inquiry, the Court of Appeals focused on point-of-sale location, regardless of the "burdensome requirements" imposed on out-of-state producers.
In essence, the Ninth Circuit held that California could require a small northern Nevada farmer or dairy-producer to change its entire process of housing, feeding, cutting, storing, and transporting livestock, even if only one or two of the stock, or even a small percentage of one or two of the stock's meat, would be sold to a butcher or family grocer just across the state line in Cedarville, California.  
Supreme Court
Due to the obvious error in the analysis of the lower courts, and the nationwide implications of Prop 12, NPPC and AFBF petitioned the Supreme Court for review. After considering the case at multiple conferences, the Court finally granted review in March of this year.
Small Business Impact
Prop 12 will have disastrous consequences for small businesses and consumers. The Legislative Analyst's Office (LAO) for the California Legislature determined that Prop 12 "would likely result in an increase in prices for eggs, pork, and veal[.]" This was so, according to the LAO, due to "many farmers having to remodel or build new housing for animals[.]" Of course, larger commercial farms might be able to afford these increased compliance costs. Smaller or family-run farms have less resources to do so. In fact, one study done for the Small Business Administration's Office of Advocacy concluded that small businesses have 36% higher regulatory costs per year than large businesses. Prop 12 and similar regulations will only worsen this problem.
NFIB's own research confirms that small businesses have no stomach for Prop 12-like regulations. In the NFIB Research Foundation's 2020 Small Business Problems and Priorities quadrennial survey, small businesses ranked "Unreasonable Government Regulations" as the 6th most important issue facing small business, with 19% ranking it as "critical." In California specifically, small businesses in the state ranked this as the 2nd most important problem—with an astonishing 35% labeling it as "critical."
NFIB joined the National Association of Manufacturers and National Cattlemen's Beef Association in filing a merits-stage amicus brief with the Supreme Court. Our coalition brief made two primary arguments. First, we reinforced that Prop 12 violates the Dormant Commerce Clause, under both the extraterritorial principle and substantial burden on interstate commerce analyses. Second, we made clear to the Court how upholding Prop 12 would green-light similar regulatory efforts by states nationwide, to the detriment of small businesses, supply chains, and the national economy.
NFIB is hopeful the Supreme Court will overturn Prop 12, allowing the successful and efficient operation of pork farmers, wholesalers, and retailers nationwide.
October 3, 2022