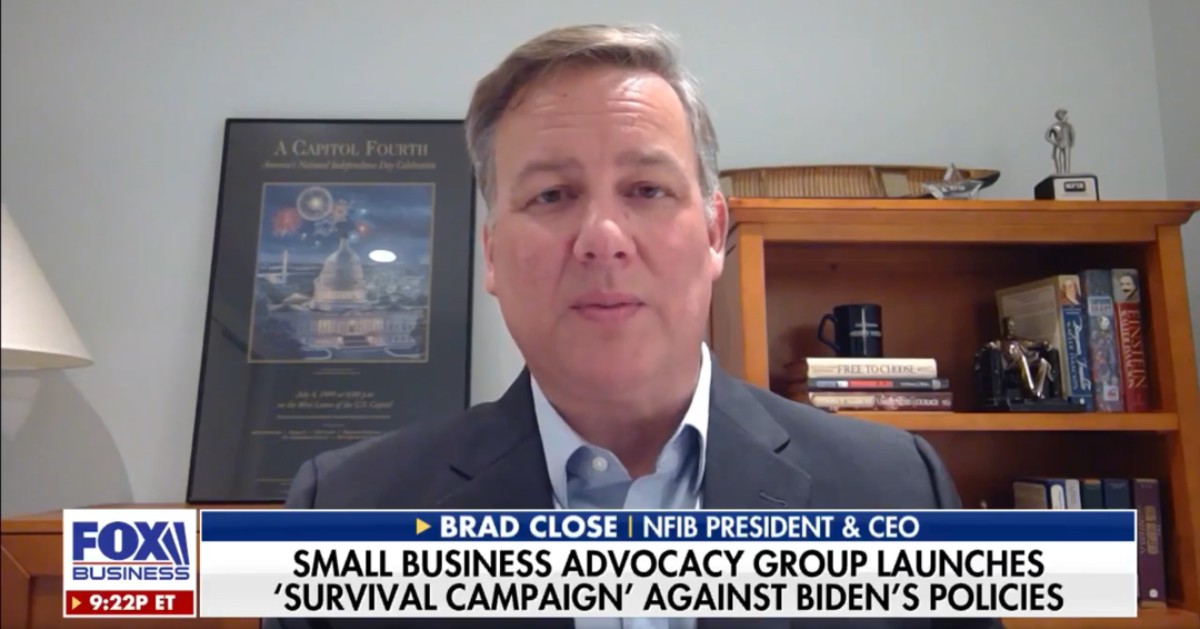 NFIB President Brad Close appeared on FOX Business' Maria Bartiromo's Wall Street on Friday to discuss NFIB's Small Business Survival campaign, a targeted advocacy effort to oppose new tax increases and mandates that would harm the small business economic recovery.
We are really concerned – the reason NFIB is launching our survival campaign for small businesses is because we really want to protect them from these massive tax increases, new rules, mandates, and regulations that are coming out of Washington. I think it's amazing for small business owners to think that Washington believes that these new proposals won't hurt small businesses, but the effect of them is going to grind to a halt a very fragile small business recovery."
– Brad Close, NFIB President
Bartiromo and Close note how larger businesses can afford these new regulations and small businesses simply don't have the cash reserves to afford it. "Washington tends to lose sight that when we're talking about taxes, regulations, they really impact small business owners very differently and having a one-size-fits-all policy just doesn't work for the little guy," Close said.
View the full interview here. More information on NFIB's Small Business Survival campaign can be found here.