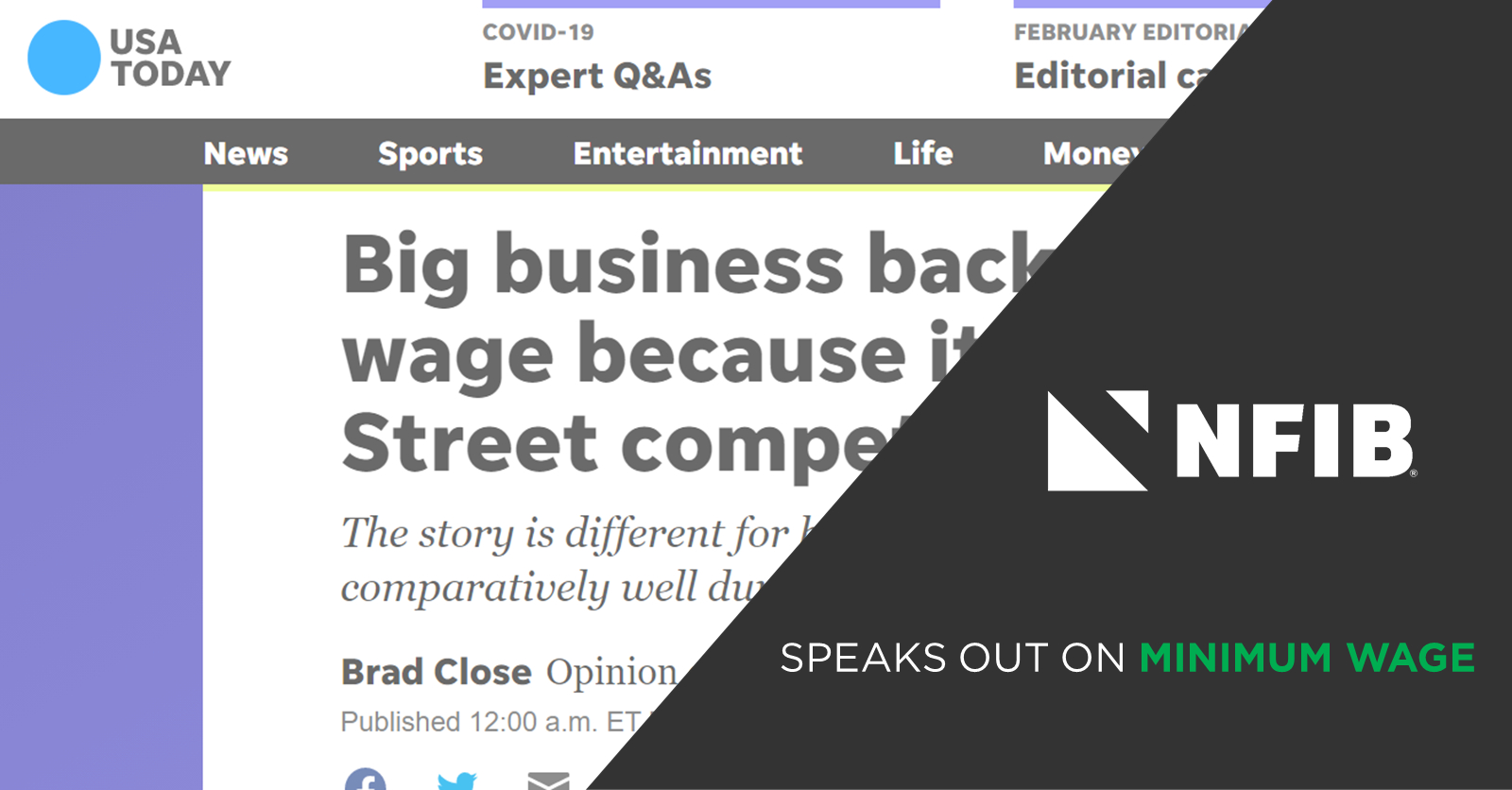 On Friday, February 26, NFIB President Brad Close published an op-ed in USA Today highlighting how enacting a higher federal minimum wage would impact small business differently than big business.
"It's framed as a matter of supporting workers, but while many big businesses are already paying $15 to all their workers, most small businesses cannot. Passing a wage hike right now would also worsen the pandemic trend of many big businesses thriving while millions of small businesses suffer."
 Close notes how several major corporations and their trade groups are supporting a dramatic increase in the federal minimum wage because they can afford it and their businesses weren't as severely impacted from the pandemic like small businesses.
"On the minimum wage, policymakers should listen to the small businesses that have the most to lose," he concluded.
Read the full editorial from Close in USA Today.
Hear from NFIB members and small business owners on how a minimum wage spike would impact their business.
Contact your Congressional representation and let them know that you oppose a federally-mandated minimum wage increase.