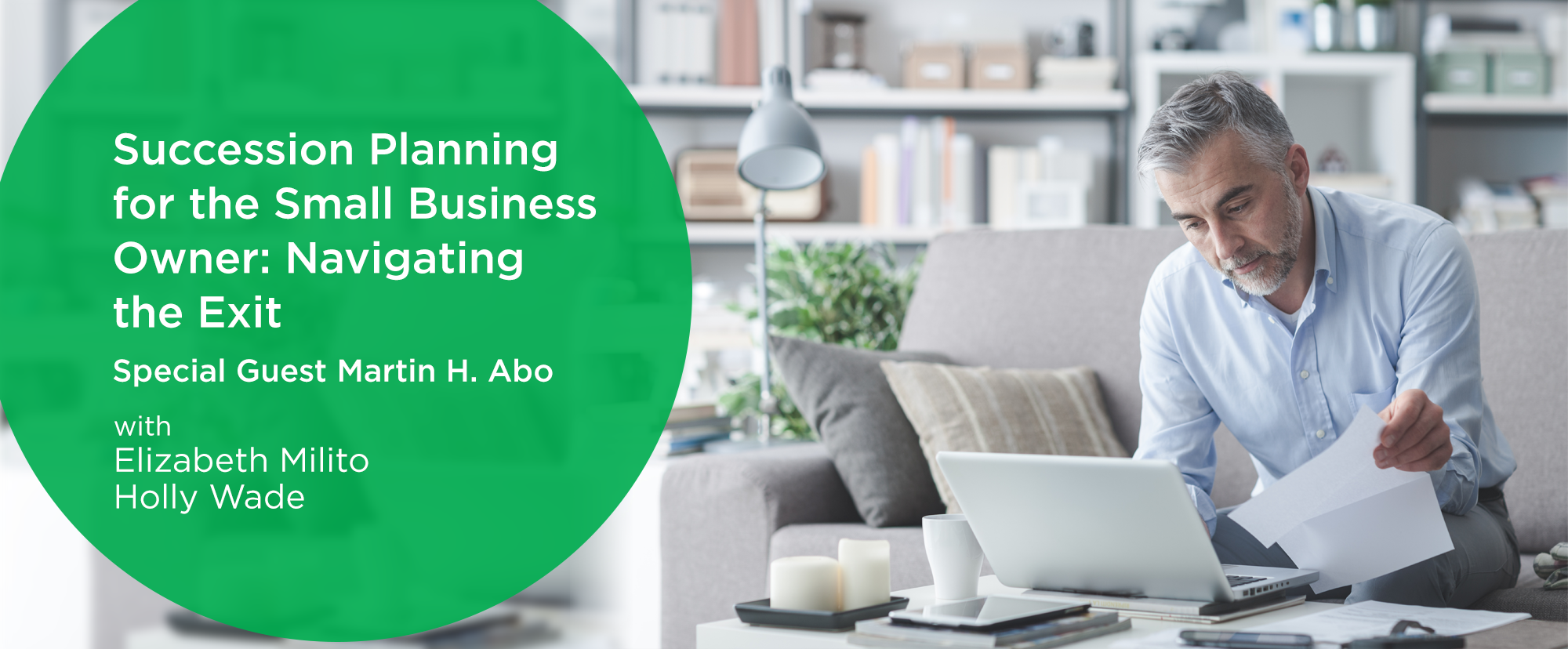 FREE WEBINAR:
NFIB's Small Business Reset and Recovery, Episode #3
Succession Planning for the Small Business Owner: Navigating the Exit
Wednesday, November 3, 2021, 12:00pm EST
NFIB's COVID-19 experts Beth Milito and Holly Wade, have joined with special guest Marty Abo, CPA/ABV/CVA/CFF, to produce a webinar designed to equip business owners with guidance on how to START THE PROCESS OF EXITING THEIR BUSINESS. By taking into consideration succession planning, retirement planning, and estate planning, small business owners can develop a strategy to exit their business smoothly. The webinar will cover the following important topics:
How to review and update your estate plan
When to sell and options for selling a business to an unrelated party, family members, or employees
How to find the right team(s) to appraise and then sell your business
Ways to maximize profit when selling your business, minimize taxes, and avoid probate
And, as always, NFIB hosts Beth and Holly will conclude the webinar with LIVE Q&A.
Can't make this Webinar? Don't worry! Register Now and we'll email you an on-demand version!
Speakers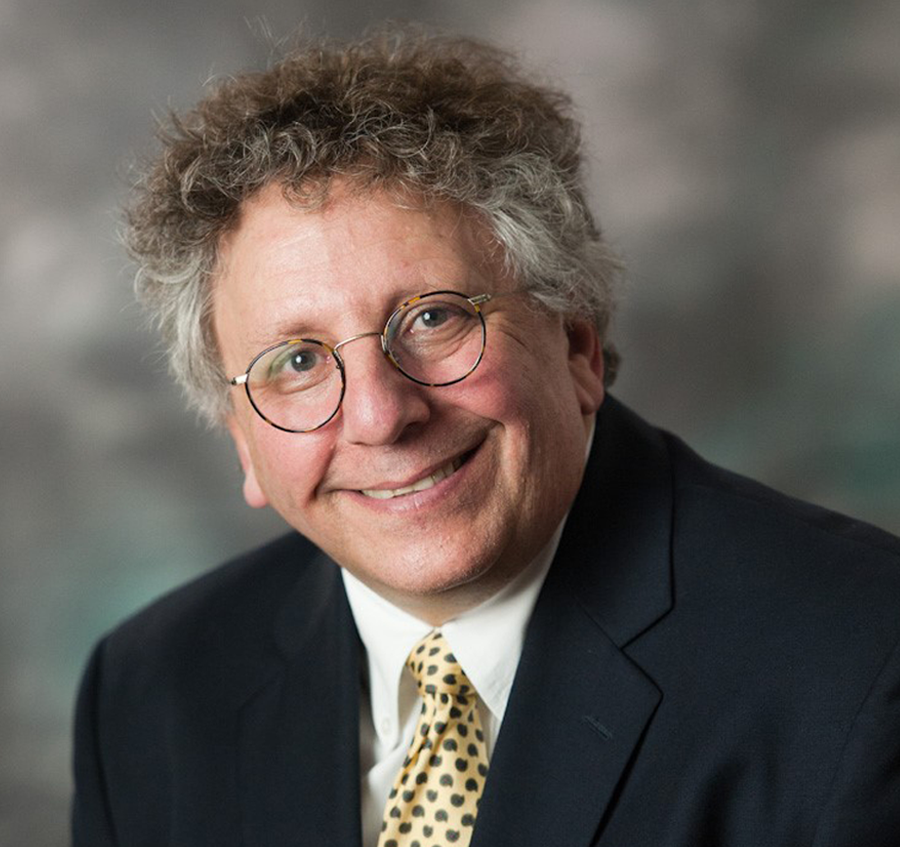 Martin H. Abo, CPA/ABV/CVA/CFF
Managing Member of Abo and Company, LLC – Certified Public Accountant
Martin H. Abo, CPA/ABV/CVA/CFF is Managing Member of Abo and Company, LLC – Certified Public Accountants. He is co-managing member of Abo Cipolla Financial Forensics, LLC, an affiliate of the core accounting firm exclusively providing expert witness testimony on financial matters and other litigation support services as well as business valuations.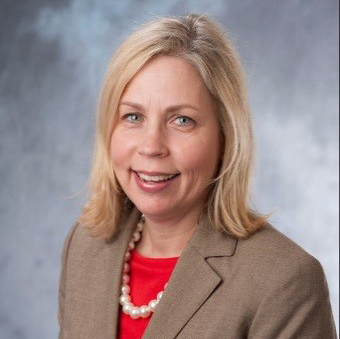 Elizabeth Milito
Senior Executive Counsel, Legal Foundation, NFIB
Beth Milito is responsible for managing litigation and amicus work for NFIB. She has testified before Congress, federal agencies, and state legislatures on the small business impact of labor and employment issues. Ms. Milito assists businesses facing employment discrimination charges, wage and hour claims, wrongful termination lawsuits, and in most other areas of human resources law. She is a frequent media spokesperson on employment and labor matters.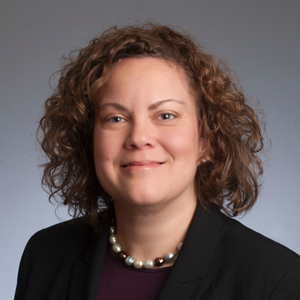 Holly Wade
Executive Director, NFIB Research Center
Holly Wade is the executive director of research and policy analysis for NFIB, where she conducts original research and studies public policy effects on small businesses. She produces NFIB's monthly Small Business Economic Trends survey and surveys on topics related to small business operations. Holly is also a member of the Board of Directors of the National Association for Business Economics (NABE). She has undergraduate degrees in Political Science and Sociology from the University of Washington, and a Masters of Public Policy from the University of Denver.