FREE WEBINAR:
NFIB Federal Legislative Update: 2023 Mid-Year Update
Wednesday, July 26, 2023, 12:00pm EST
In June, Congress concluded the debt limit deal that absorbed much of the attention during the second quarter of 2023. In July, Congress shifted to dealing with must-pass pieces of legislation that expire later this year such as government funding bills (appropriations), the National Defense Authorization Act, and the Federal Aviation Administration reauthorization.
This webinar will provide an update on small business legislative priorities including taxes, financial services, healthcare, and employment law. Tune in to hear the update, learn how you can engage in the fight for pro-small business policies, and ask questions of NFIB's federal government relations teams.
Discussions
Receive an update on recent federal legislation, upcoming regulatory deadlines, and takeaways from NFIB's recent 2023 D.C. Fly-In.
Listen to the latest update on tax negotiations for provisions that have already expired or will expire soon.
Hear about financial services legislation that will impact small businesses and prepare yourself for forthcoming beneficial ownership information reporting requirements.
Cut through the flurry of committee activity on healthcare issues to learn where legislation may conclude.
Learn about opportunities to engage with your federal policymakers on key small business issues such as the Main Street Tax Certainty Act and the Credit Card Competition Act.
Ask questions to NFIB's Federal Government Relations team.
Q & A
Will any healthcare legislation be signed into law? If so, what are good items on your radar and bad items that could be snuck in?
What are the prospects for restoring better immediate expensing of Research & Development tax treatment?
When will beneficial ownership reporting paperwork be due?
ill the Credit Card Competition Act receive a vote this Congress?
Speaker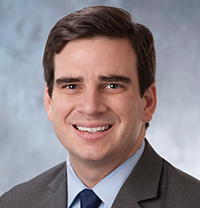 Kevin Kuhlman
Vice President of Federal Government Relations, NFIB
Kevin Kuhlman is the Director of Legislative Affairs at the National Federation of Independent Business (NFIB), and is responsible for managing NFIB's House of Representatives lobbying and advocacy team. Kevin focuses on healthcare and health insurance issues. Since 1986, NFIB members' top concern has been the rising cost of health insurance. Kevin also closely follows the regulatory process and comments on regulations that impact NFIB's membership. Prior to joining NFIB in 2011, Kevin handled healthcare, labor, education, and small business issues for Congressman Peter Roskam from Illinois. He started his career on Capitol Hill in 2006 as a support and research staff member for the Committee on Ways and Means.
Jeff Brabant
Director of Federal Government Relations, NFIB
Jeff is a director of Federal Government Relations at NFIB, the nation's leading small business advocacy organization. Jeff is a member of the federal lobbying team and reports to Kevin Kuhlman. Jeff's NFIB portfolio includes labor and financial services policy. Jeff joined NFIB in early 2018 with over 10 years of experience working on Capitol Hill. Jeff worked for three former Members of Congress including U.S. Rep. Rodney P. Frelinghuysen, the former Chairman of the House Appropriations Committee, U.S. Rep. Jon Runyan, and U.S. Rep. Tom MacArthur.
Josselin Castillo
Manager of Federal Government Relations, NFIB
Josselin Castillo is a manager of federal government relations at the National Federation of Independent Business (NFIB). She is responsible for leading the organization's efforts to represent the interests of small business owners in the healthcare policy arena, promoting policies that result in affordable, flexible, and predictable health insurance options.