Paid for by NFIB
The Florida Legislature is debating House Bill 837 and Senate Bill 236 – a new plan to stop lawsuit abuse in Florida.
For decades, trial lawyers have targeted and preyed upon Florida's small businesses – a group especially vulnerable to lawsuit abuse.
It costs a lot of money to defend yourself in court – money small businesses would instead be using to create jobs and serve their communities. The costs of one frivolous lawsuit can put a small business out of business, even if the case is ultimately thrown out of court.
This reform would help small businesses by:
Repealing one-way attorney fees in most cases, undercutting "you don't pay if we don't win" advertising claims.
Prohibiting plaintiffs from collecting an award if they are found to be more than 50% responsible for their own injuries.
Limiting "bad faith" claims, which is how overzealous trial lawyers win awards in excess of a business' insurance policy limits.
Requiring "truth in damages" to stop bad doctors from colluding with unscrupulous trial lawyers to inflate medical damages.
Main Street can't afford to keep defending itself against groundless claims. Small businesses are facing a host of issues, including high inflation and worker shortages. Now is the time to put an end to lawsuit abuse in Florida.
There's finally a real effort in Tallahassee to reduce lawsuit abuse. With your help, we can get it over the finish line and save Florida's small businesses.
IN THE NEWS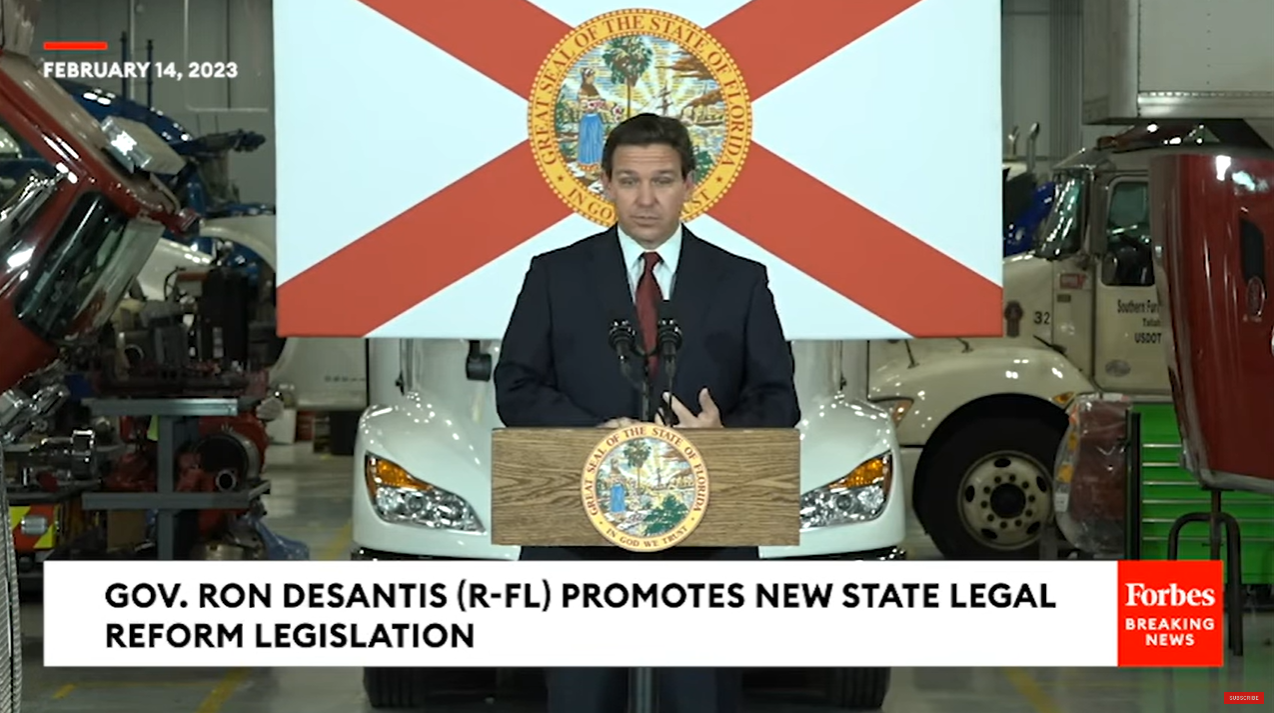 Governor Ron DeSantis announces
new legal reforms