NFIB Pennsylvania's' 2022 Small Business Day, hosted in Harrisburg on May 24th, enabled business owners from around the Commonwealth to come together to discuss the issues most important to their businesses with NFIB policy experts and federal and state lawmakers.
Attendees began the day with a federal update and discussion on issues impacting the small business community with U.S. Representative Fred Keller (PA-12). Keller discussed the impact of inflation on Pennsylvania families and job creators, ramping up American energy production, stabilizing America's supply chains, and investing in workforce development, among other topics.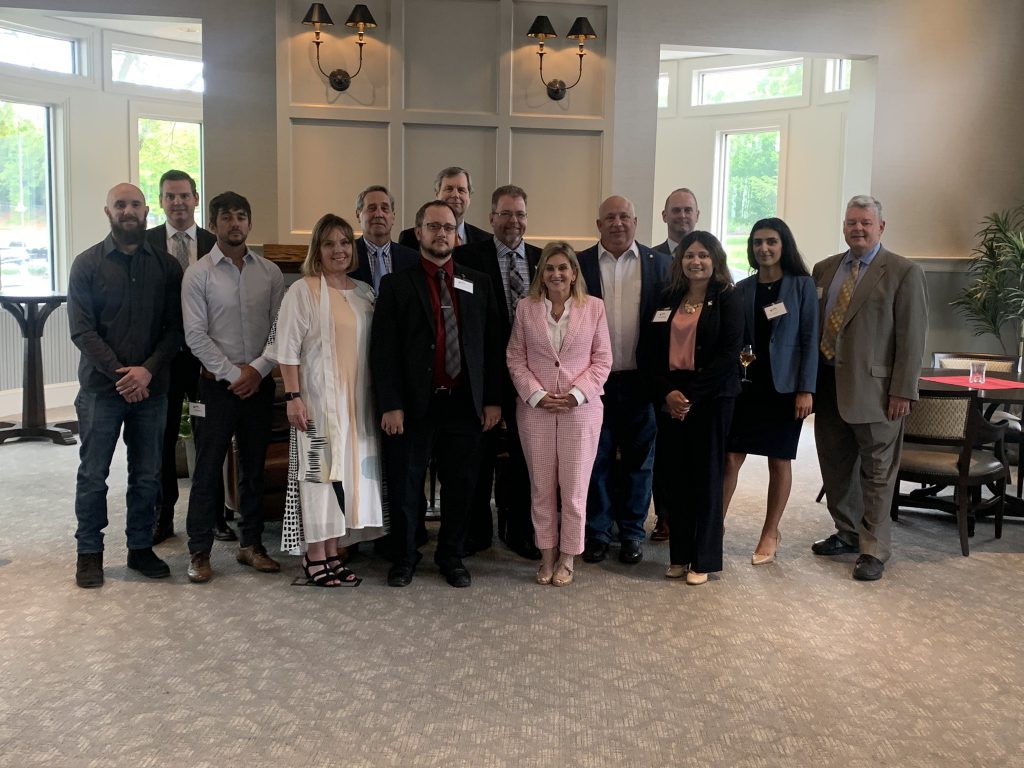 Attendees of NFIB's 2022 Small Business Day at the Capitol
State Director Greg Moreland then moderated discussions between NFIB members and state lawmakers on NFIB's legislative priorities, including paying off the Unemployment Compensation Trust Fund (UCTF) debt and the importance of enacting small business tax reforms, as well as the devastating impacts the Regional Greenhouse Gas Initiative and the P3 tolling of local bridges would have on the small business community.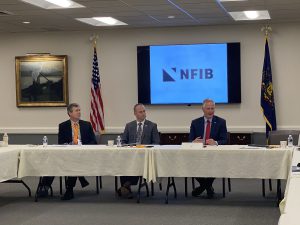 "Pennsylvania's small businesses and our state's economy stand at a crucial and precarious point," said Greg Moreland, NFIB's Pennsylvania State Director. "Pennsylvania businesses have suffered through a pandemic and state-imposed shutdowns and restrictions, with Main Street being hit the hardest. Now, crushing Unemployment Insurance rates, record-high inflation, supply chain disruptions, and a qualified worker shortage on top of the state's archaic tax structure threaten these businesses and local economies."
Lawmakers saluted the activism of NFIB and its members in Pennsylvania and urged participants to stay focused and engaged as the legislature considers bills that impact their businesses. State Rep. Eric Nelson encouraged small business owners to "find 15 minutes per month to focus on what is going on in the General Assembly and provide feedback to your NFIB state office and your legislators explaining how the issue(s) would impact you."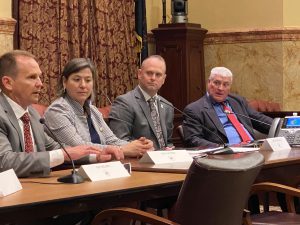 The voice of small business was heard loud and clear in Harrisburg as lawmakers reiterated their commitment to paying of the UCTF debt and enacting small business tax reforms as part of the upcoming state budget, two huge wins for the small business community.
To end the day, NFIB members, joined by Sen. Wayne Langerholc, Rep. James Struzzi, Rep. Eric Nelson, and Rep. Stan Saylor, held a press conference urging the General Assembly to pay off the Unemployment Compensation Trust Fund debt and enact needed small business tax reforms, including the authorization of Like-Kind Exchanges, Section 179 Expense Deductions, and the repeal of accelerated sales tax prepayments. Members also spoke in opposition to Pennsylvania's entrance into the Regional Greenhouse Gas Initiative (RGGI) and the P3 tolling of local bridges, citing the negative impacts these two policies would have on the small business community.  "We are not here to argue for or against any form of energy, we are here to ensure that the Governor and General Assembly don't saddle small and independent business owners with ridiculously high bills, which is what will happen should RGGI take effect," said Assistant State Director Melissa Morgan.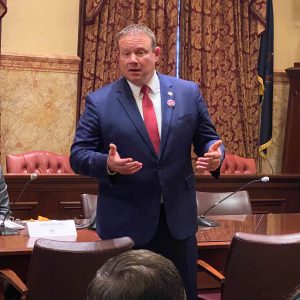 "These are very difficult times for Pennsylvania's small businesses, many of which are still rebuilding after two years of the COVID pandemic and the resultant restrictions and shutdowns," said State Director Moreland. "NFIB is grateful to the Republican and Democratic legislators who listened to the challenges small business owners are facing across the state, and especially to our members who made time to come to the capital and advocate face-to-face."
If you would like to learn more about the issues discussed at Pennsylvania's Small Business Day or have questions about issues affecting your small business, please contact State Director Greg Moreland at [email protected].