On March 11, Chris Ferruso, Legislative Director for NFIB in Ohio, and Ohio Leadership Council member Clara Osterhage, owner of RLO, Inc. in Dayton, Ohio shared experiences with the state's unemployment compensation system with members of the Ohio Unemployment Compensation Modernization & Improvement Council. The unemployment compensation system was overwhelmed with claims during the onset of the pandemic, and as changes look to be made it is important they hear from business owners and associations such as NFIB.
In 2020, the 133rd Ohio General Assembly created the Unemployment Compensation Modernization and Improvement Council which is comprised of 11 members who serve without compensation, through House Bill 614. The council was tasked with examining the process by which an individual files a claim for and receives benefits, and any changes made to that process. The Council is statutorily prohibited from examining the solvency of the unemployment compensation trust fund and/or changes that would either increase or decrease benefits paid.
The scope of the council's examination includes, but is not limited to, all of the following:
The technological infrastructure used to file claims and pay benefits and the experience had by individuals and employers participating in the process;
Possible improvements that will maximize responsiveness for individuals and employers;
Methods for sharing data across systems related to unemployment compensation to maximize efficiency;
Methods for synergizing user experience across multiple programs administered or supervised by the director of job and family services.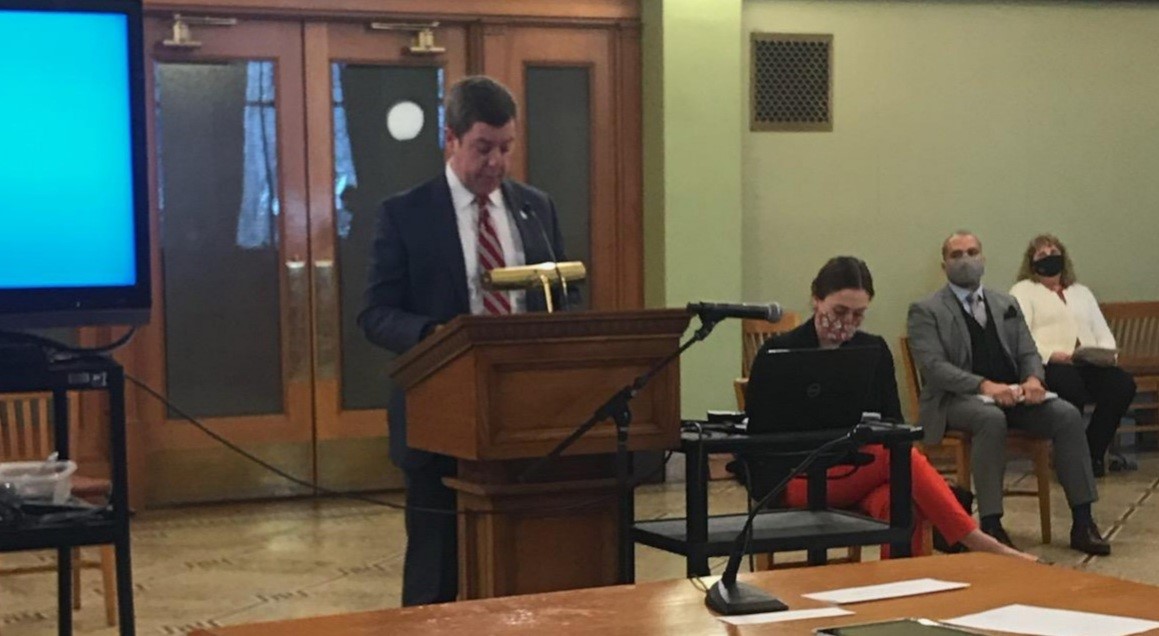 Chris Ferruso offers his testimony.
In 2020, as anticipated, NFIB received many inquiries from our members seeking assistance on appropriately and correctly responding to unemployment claims filings and to assist their employees in receiving benefits.  Our members were frustrated by unanswered phone calls and complications with online interactions.  The staff at our office made numerous requests to the Ohio Department of Job and Family Services for additional guidance and information.  In addition to the contacts we received directly to our office, our third-party administrator who manages our unemployment compensation program, provided to a large portion of our membership, experienced a significant volume of inquiries last year.
As the Council is charged with making recommendations on upgrading and modernizing our antiquated unemployment compensation claims processing/verification system, Chris Ferruso stressed employers should not be asked to shoulder any greater burden for this modernization undertaking, and any additional resources needed should come from the general revenue fund.
Chris Ferruso's entire testimony can be found here.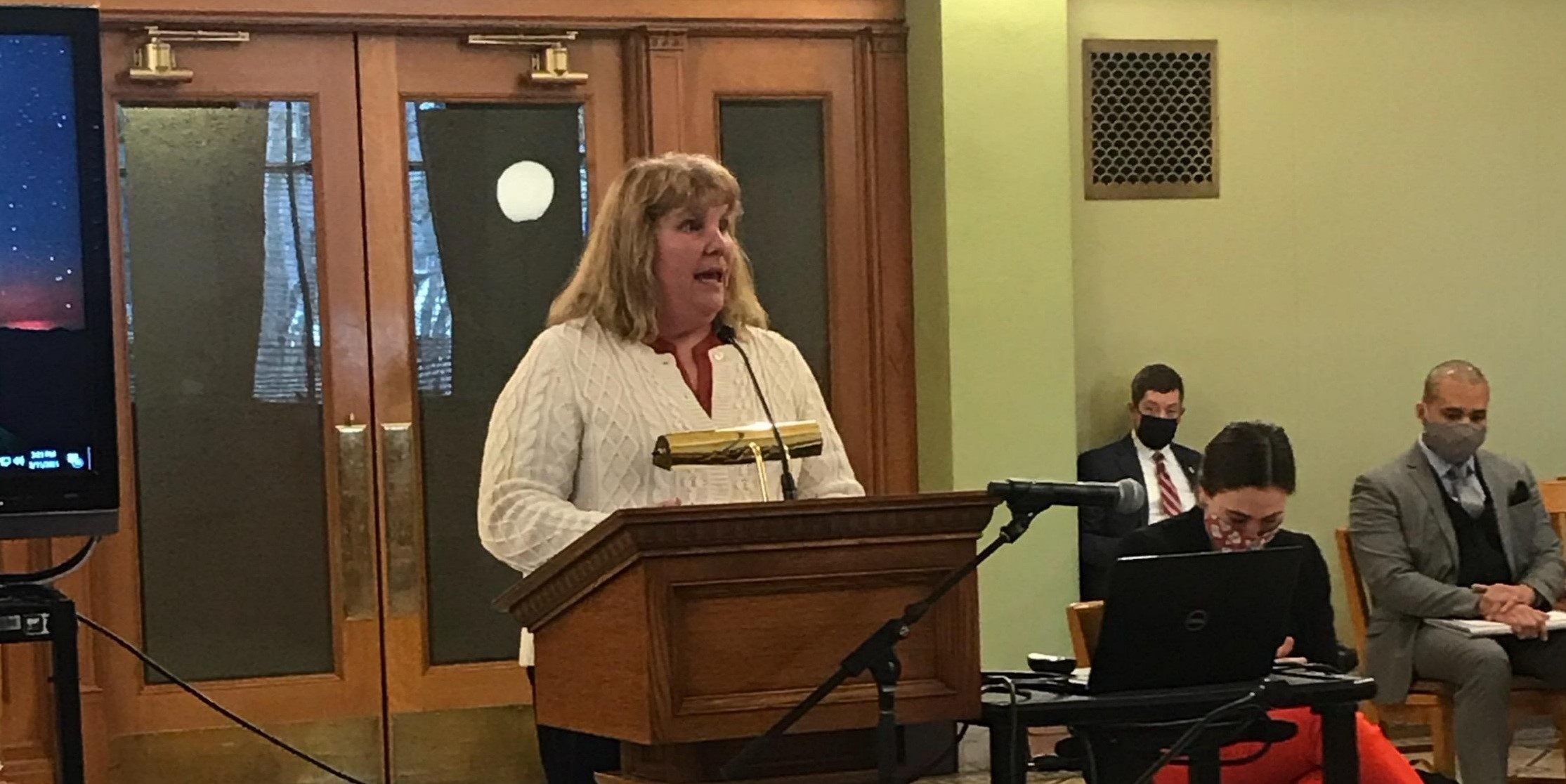 Clara Osterhage offers her testimony.
Clara Osterhage, the owner of RLO, Inc., employs hundreds of individuals in many Great Clips predominantly in Ohio, but also in three additional states. She testified before the Council that while Ohio's unemployment system was better than the systems of the other states she operates in, it is still antiquated and difficult to navigate.
Clara let the Council know some of the more common issues that were experienced:
The average on-hold time to reach someone at the agency between March and July of 2020 was between two and three hours.
Accidental hang-ups or erroneous transfers were common, requiring that the call be started again.
The wording of the questions that the employees had to answer was confusing and often resulted in them answering incorrectly, being denied, and having to appeal their case.
Some – not all – employees were required to submit important documents to substantiate their case (driver's license, marriage license, social security card, birth certificate, etc.).
Clara Osterhage's entire testimony can be found here.
As we emerge from the pandemic and look to return Ohio's economy to the prosperous one before COVID-19, the Unemployment Compensation Modernization & Improvement Council will be an important part of developing solutions to assure Ohioans, both employees, and employers, that they are better served in the future.