Nationally offered event an opportunity for elected officials to experience firsthand the daily difficulties of operating an enterprise
NFIB California applauds Congresswoman Young Kim for rising to our challenge on August 1. NFIB offers its Small Business Challenge to local elected officials across the nation for them to gain even more knowledge on what small-business owners face.
NFIB also thanks member Mark Nappi for making his business, Quality First Woodworks, available for the event. At a young age, Nappi started his Anaheim-based business in his parent's garage and has now turned into large-scale custom woodworks shop with 140 employees. Quality First Woodworks does both residential and commercial properties regardless of size and specializes in custom cabinetry and design.
Nappi and Rep. Kim built a cabinet together. After building a cabinet, they spoke about some of the issues affecting his industry: labor issues, supply chain issues, and the difficulties in getting building materials into the supply chain.
"Congresswoman Kim's participation in our Small Business Challenge speaks volumes to NFIB members," said John Kabateck, NFIB's California state director. "As a small-business owner herself, she knows what our members face, but her willingness to want to learn even more makes her stand out as the type of public servant we could use more of. She's always had a pro-small-business voting record throughout her days in the California State Assembly and now in Congress. Small business could not have a better advocate and ally."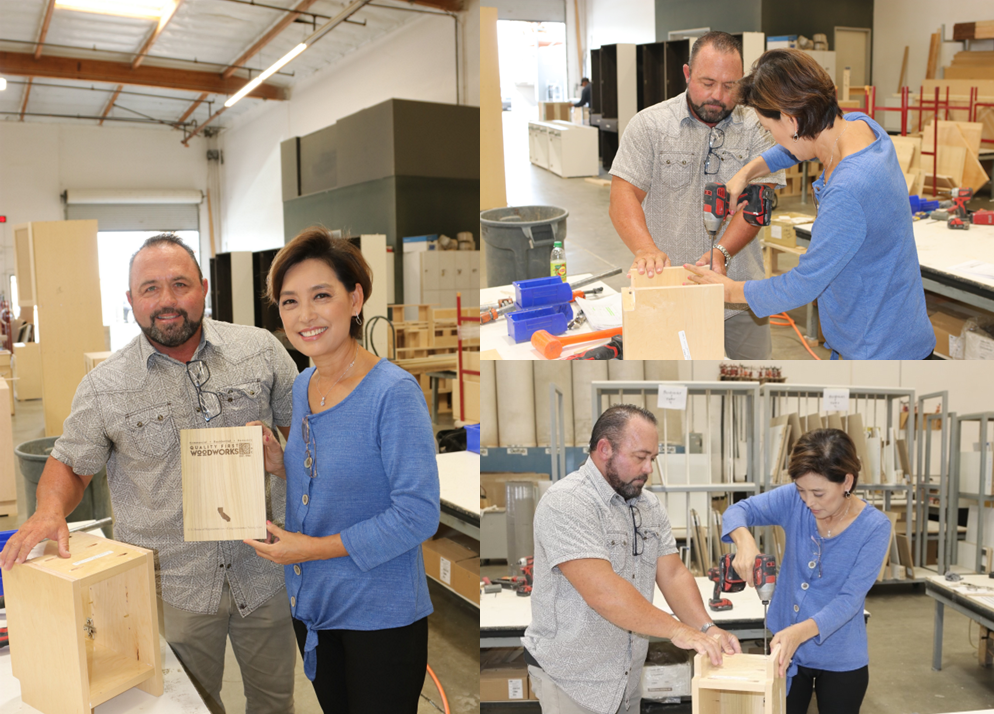 Mark Nappi, owner of Quality First Woodworks and an NFIB member, and Congresswoman Young Kim answer NFIB's Small Business Challenge