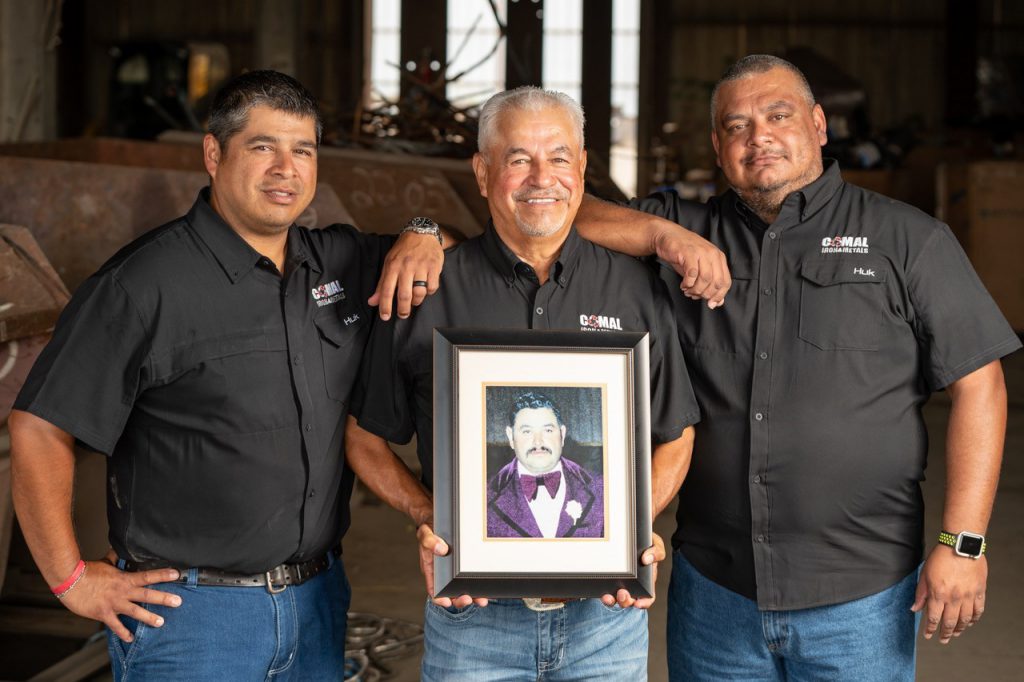 Marcie Rodriguez, CEO Comal Iron & Metal in New Braunfels, recently spoke with us about her third-generation family-owned business and the importance of being an NFIB member.
Founded in 1969 by Pasqual Rodriguez, the one-truck metal recycling business became a flourishing enterprise with his wife, Rosie Rodriguez, by his side. After the death of Pasqual, their son, Johnnie and his wife MaryAnn took the reins, as each generation "wanted just a little bit more for their family." Thus, the business and the vision grew.
Soon Johnnie's sons, Johnnie Jr. & Roger, came into the fold along with their families, and that is where Comal Iron & Metals stands today.
Convinced by her mother-in-law about the business vision and opportunity to spend more time with family, Marcie Rodriguez moved from the corporate world to work for the family business in 2002. When MaryAnn passed, everyone had to step up and learn something new to fill her shoes.
As Marcie put it, "I may not know everything, but I'll figure it out for the greater good. No one can out passion me." That tenacity has made their business successful from generation to generation.
The family prides itself on its employee retention, especially during the pandemic, and going as far as to make sure its employees had food for their families. During that time, the metal-buying business was a saving grace for many who fell on hard times in their community.
Another point of pride for Comal Iron & Metal is its mission to give back to the community. This year, they have cleaned up the river in the New Braunfels area for all Texans to enjoy.
Comal Iron & Metal has been an NFIB member since 2019. Marcie says joining NFIB "was the right thing to do, because they're there to help and make sure small businesses are not alone."