The NFIB South Carolina PAC has endorsed Gov. Henry McMaster for a second term. NFIB State Director Ben Homeyer made the announcement today at Wulbern-Koval Co., a 50-year NFIB member business in Charleston. The political action committee is comprised solely of NFIB members from throughout the state.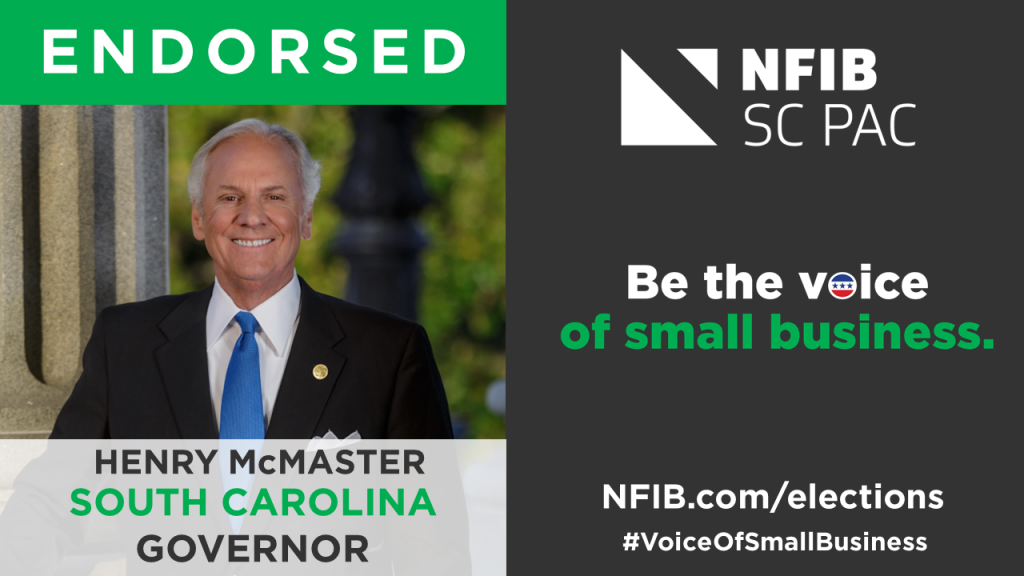 "Governor McMaster has been an unwavering supporter of small business beginning when he served as attorney general and continuing through his first term as governor," Homeyer said.  "Governor McMaster threaded the needle when it came to South Carolina's response to the COVID-19 pandemic. Governor McMaster's leadership helped protect both lives and livelihoods, and he has kept South Carolina's economy strong despite global challenges such as inflation and disruptions in the supply chain.
THANK YOU to @nfib_sc for today's endorsement. Small businesses are the backbone of our state and we need to work with them in order to help them succeed. The best is yet to come here in South Carolina! #mcmasterevette22 pic.twitter.com/vd80nDuMoA

— Team McMaster (@TeamMcMaster22) September 6, 2022
"Governor McMaster clearly understands the challenges facing Main Street businesses," Homeyer said. "That's why I'm proud to announce that the NFIB South Carolina PAC has endorsed Governor McMaster for a second term."
Today's endorsement puts the considerable grassroots support of the state's small businesses behind the governor's campaign. Small business owners and their employees vote in high numbers and are known for recruiting friends, family members, and acquaintances to vote. NFIB will encourage its South Carolina members to help turn out the powerful small-business voting bloc on Election Day.