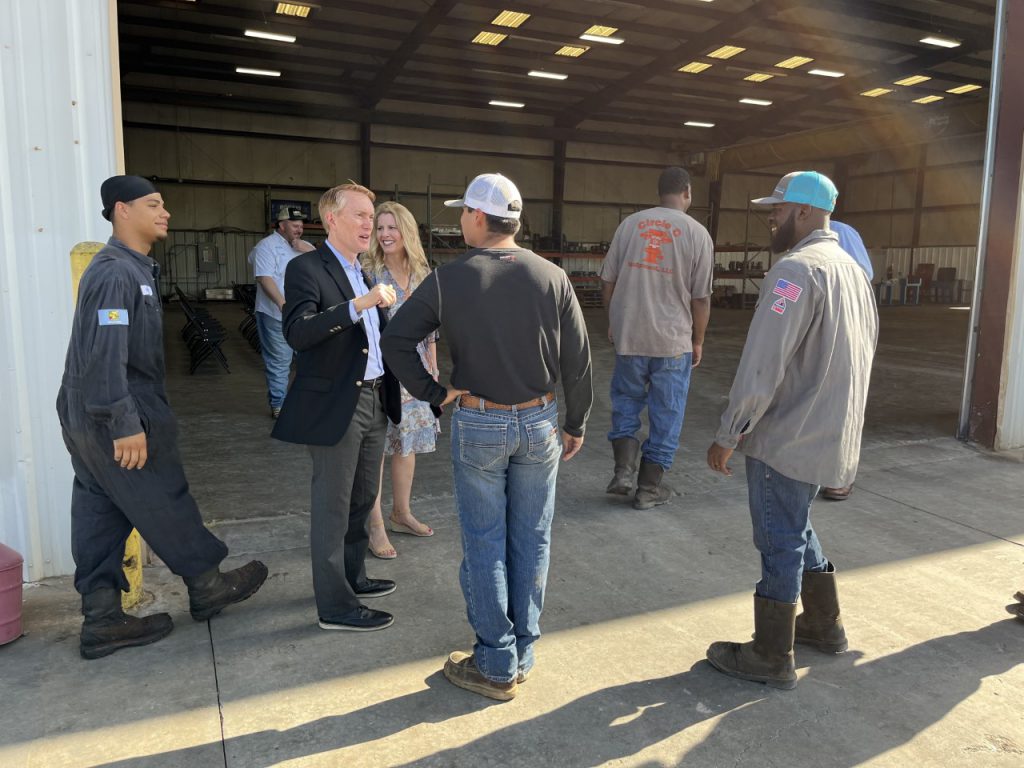 U.S. Sen. James Lankford met with NFIB State Director Jerrod Shouse and area leaders in Oklahoma City on Monday as part of his statewide listening tour.
Senator Lankford visited Extreme Pressure Control, an NFIB member business on Harmon Avenue.
"We appreciate Senator Lankford taking time to visit one of our members and listen to the concerns of Oklahoma's small business owners and employees," Shouse said. Lankford talked about federal taxes, tariffs, and labor, Shouse said.
Lankford, who holds a 100% NFIB voting record, is facing two challengers in the June 28 Republican primary — Joan Farr and Jackson Lahmeyer. 
Six candidates are vying for the Democratic nomination — Arya Azma, Dennis Baker, Jason Bollinger, Jo Glenn, Madison Horn, and Brandon Wade. 
Early voting hours in the Oklahoma primary are 8 a.m. to 6 p.m. on June 23-24 and 8 a.m. to 2 p.m. on June 25. Visit the Oklahoma State Election Board's website for more information.