U.S. Rep. David Rouzer met with members in his Capitol Hill office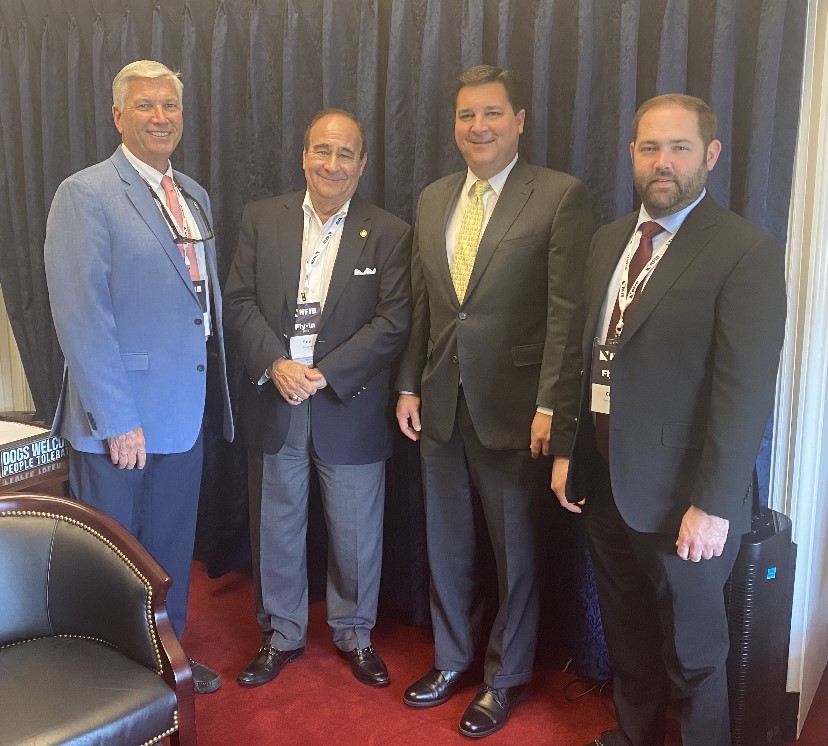 NFIB North Carolina members visited Capitol Hill today as part of the 2022 NFIB Fly-In. The event, the first in-person fly-in since before the COVID-19 pandemic, drew hundreds of small business owners from across the country to learn more about what's happening in the nation's capital and speak out about the issues affecting them, their employees, and their families.
NFIB State Director Gregg Thompson and North Carolina members Ron Joyce and Chris Measmer met with U.S. Rep. David Rouzer of North Carolina's 7th District. They discussed a host of issues the need for tax relief and sensible regulations.
Rouzer has a 100% NFIB voting record, but Joyce said he worries that too many members of Congress have forgotten the vital role small business plays in the nation's economy.
"It seems that Washington is less and less friendly to independently-owned businesses," said Joyce, owner of Joyce Farms in Winston-Salem. He said other lawmakers pay more attention to major corporations rather than the small businesses that account for most of the employers in their districts.
Thompson said, "Congressman Rouzer has been a strong advocate for North Carolina's small businesses, and we appreciate him taking time today to talk about the issues that matter so much to our members."
Thank you @RepRichHudson for meeting with @NFIB members today to talking ways to help #SmallBusiness in #NorthCarolina #NFIBFlyIn22 pic.twitter.com/Y9i5KjkNoz

— NFIB North Carolina (@nfib_nc) June 15, 2022