Businesses with 25 or fewer workers account for over 90% of Missouri employers
The latest figures from the Missouri Division of Employment Security highlight the importance of small businesses in the Show-Me State.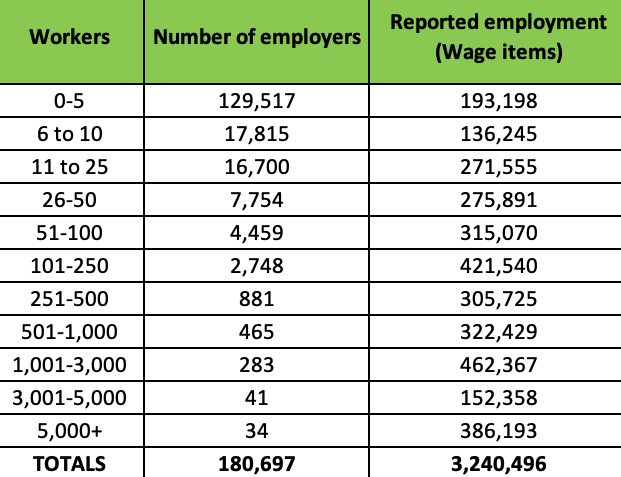 The data shows that Missouri's smallest businesses — those with 0 to 5 employees, other than the owner — account for nearly 71.5% of all businesses in the state.
Businesses with 0 to 25 workers account for 90.8% of Missouri employers. Together, these businesses employ 18.5 percent of the state's workforce.
"It's clear from the numbers that small business is the cornerstone of Missouri's economy," NFIB State Director Brad Jones said. "It's also clear why it's important for Missouri's small business owners to get involved, to contact their legislators and talk to them about why it's important for them to support legislation that enables Main Street businesses to grow and create jobs."
To learn more about the ways you can become more involved with NFIB in Missouri, contact Jones at [email protected].