NFIB members expressed concerns with rising inflation, worker shortages.
On June 3rd, Rep. Pete Stauber met with NFIB members from Minnesota's 8th Congressional District to discuss small business issues.
Jeff Dotseth, of Dotseth & Associates Realty and Tom Wolcyn, of Wolcyn Tree Farms and Nursery, share their story with Rep. Stauber, telling him how Minnesota small businesses are struggling in the face of numerous headwinds – inflation, worker shortages, supply chain issues, and more.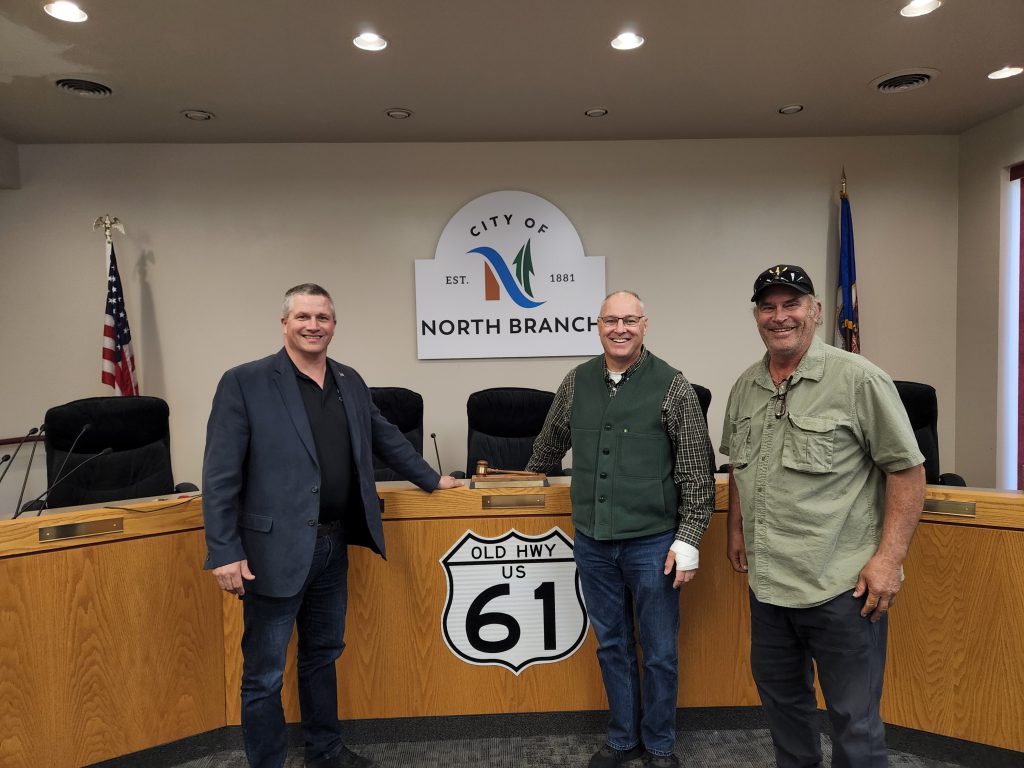 Rep. Stauber heard their concerns and State Director John Reynolds shared the latest  NFIB's monthly jobs report, which shows that labor shortage continue to be a challenge for small businesses with 51% (seasonally adjusted) of owners reporting job openings they could not fill in the current period, up four points from April and matching the 48-year record high set in September. Twenty-three percent of owners reported labor quality was their top business problem, second to inflation. Twelve percent of owners cited labor costs as their top business problem.
NFIB also urged Congressman Stauber to support the Main Street Tax Certainty Act to preserve the federal 20% deduction for pass-through businesses. The small business owners talked about how out of control federal regulations add to the challenges small businesses are already facing and contribute to a negative outlook on the economy.
For his part, Congressman Stauber discussed the challenges that families are facing every day: higher gas prices, formula shortages, more expensive food, diapers, and other household goods. Rep. Stauber expressed support for more domestic energy infrastructure and production to help get energy costs under control. Rep. Stauber also emphasized the importance of supporting small businesses at the state and federal level.