Langholz will advocate in Lansing on behalf of Michigan small business owners
(LANSING) – The nation's leading small-business association, the National Federation of Independent Business (NFIB), announced that Tim Langholz will join NFIB in Michigan as the Assistant State Director. Langholz will be stepping into the position previously occupied by Amanda Fisher who was recently promoted to NFIB Michigan State Director. Langholz will be responsible for assisting Fisher with advocacy, political engagement, and communication on behalf of NFIB's thousands of members across the state.
"We are excited to welcome Tim as Assistant State Director here in Michigan" said Amanda Fisher, NFIB Michigan State Director. "Tim's legislative and policy experience will be a great addition to our Michigan Team as we work to represent Michigan small business owners in an economic environment that is growing ever hostile to free enterprise.
"Tim comes to NFIB after serving as Senator Tom Barrett's Legislative Director. Tim started his career working for then Representative Barrett as his campaign manager and his legislative aide in the State House. Tim graduated from Albion College in 2016 with a BA in Public Policy.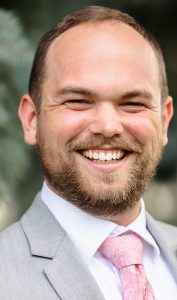 "I am excited for the opportunity to be serving in an organization whose members are integral to Michigan's culture and economy," said Langholz. "I look forward to working on the serious challenges that Michigan small and independent businesses must face every day."
###
For nearly 80 years, NFIB has been advocating on behalf of America's small and independent business owners, both in Washington, D.C., and in all 50 state capitols.  NFIB is nonprofit, nonpartisan, and member driven. Since our founding in 1943, NFIB has been exclusively dedicated to small and independent businesses and remains so today.  For more information, please visit nfib.com.