Avoid the Boston traffic! Bringing Small Business Day to you, virtually!
In addition to the normal challenges that comes with being a small business owner in Massachusetts, you navigated shutdowns, restrictions, guidelines, a reopening, rollbacks, and another reopening. You are enduring! But lawmakers still need to hear from small business owners like you as new policies are debated and discussed on Beacon Hill! From rising unemployment insurance taxes to ever-increasing health insurance premiums, elected officials must be made aware of what policies stand in the way of those small businesses that will lead the state's economic recovery.
Learn about the issues that will impact your business' bottom line and communicate your concerns to decision makers in state government, will you join us?
From the comfort of your personal workspace during your lunch-hour, join us for Virtual Small Business Day on May 4 and 5! Click here to register.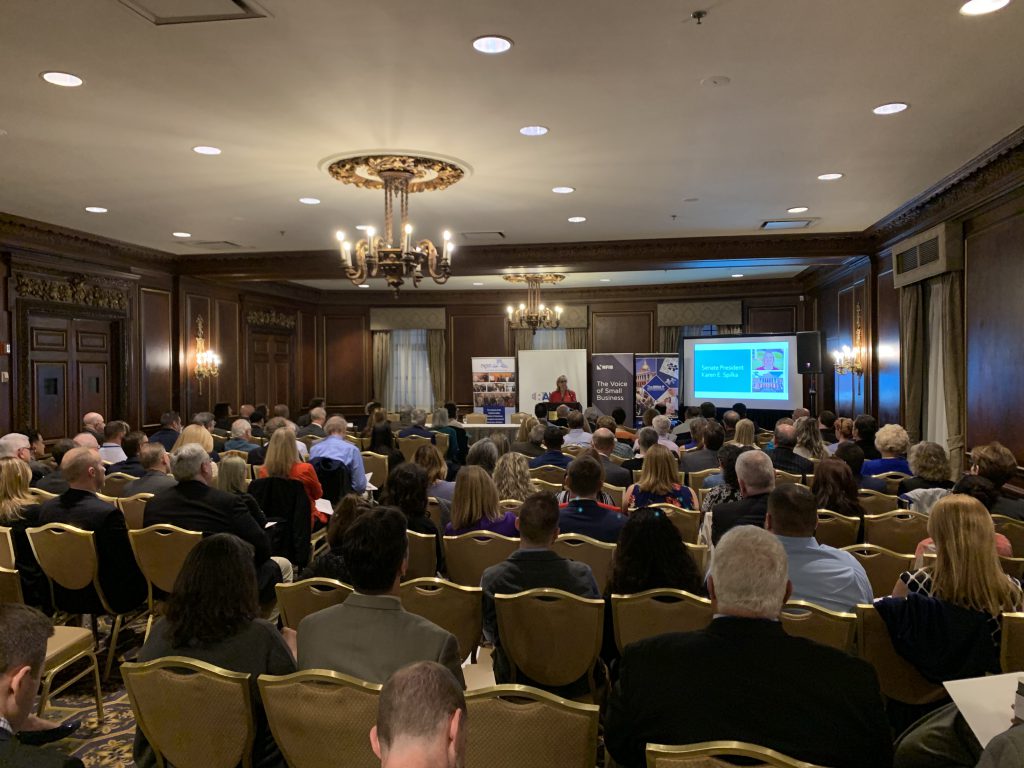 Senate President Karen E. Spilka (Second Middlesex and Norfolk) speaks to small business owners at Small Business Day 2019.