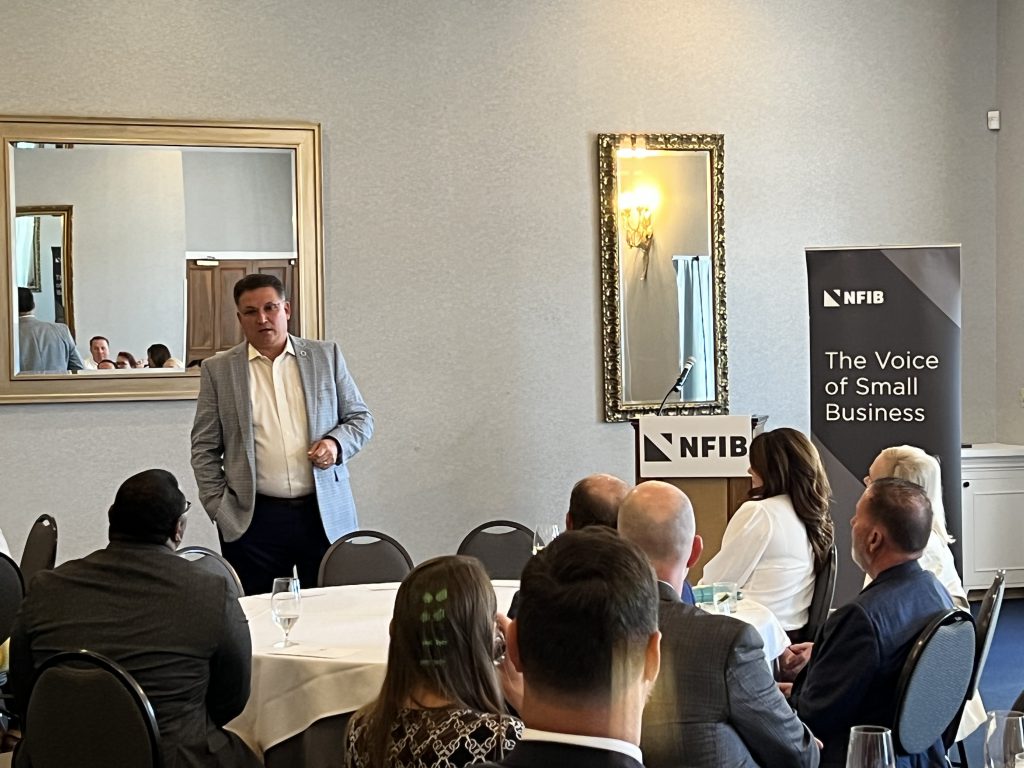 State Treasurer John Schroder was the featured speaker at this year's NFIB Small Business Day reception, held on April 27 at Jubans Restaurant & Bar, an NFIB member business in Baton Rouge.
"Our small business members were thrilled to be back together in person for the first time since 2019 for Small Business Day," NFIB State Director Dawn McVea said.
The program at this year's event included updates from the Small Business Administration and Louisiana Economic Development about initiatives aimed at helping small businesses continue to recover and grow.
Schroder talked about the success of the Main Street Recovery Grant Program and why he believes state government should be run more like a small business, McVea said. "As a small business owner himself, he was able to articulate many of the challenges our members face today and discuss ways he is working to make government more transparent and accountable to the people," McVea said.