Lincoln Builders Inc. has been in business since 1962 and an NFIB member since 1976.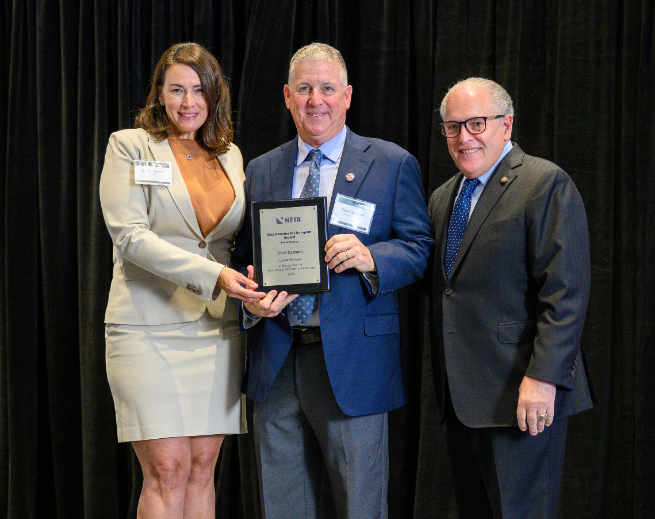 Clint Graham, CEO of Lincoln Builders Inc., in Ruston, has been named NFIB's Louisiana Small Business Champion for 2022. NFIB State Director Dawn Starns presented the award to Graham earlier this month at Louisiana Economic Development's Small Business Awards ceremony at the Louisiana Capitol Park Museum.
Lincoln Builders was founded in 1962 and has been an active member of NFIB since 1976. Graham has served on the NFIB Louisiana Leadership Council since 2014.
"We cannot thank them enough for their member engagement over the past 46 years," McVea said. "It's family- and now employee-owned businesses like these that keep the fabric of our small business community so strong."
Lincoln Builders is a full-service general contracting, construction management, and design/build firm headquartered in Ruston with regional operations in Baton Rouge and Bedford, Texas. The company's diverse experience includes educational, health care, religious, institutional, commercial and industrial.