On September 13, NFIB along with Visa hosted the Small Business Economic roadshow.
Topics included inflation, labor shortages, supply chain disruptions, and now a possible recession. Holly Wade with the NFIB Research Center talked about the challenges facing the U.S. economy and specifically small businesses.
Small business owners gained insight about key risks to the U.S. economic outlook, how this recession and recovery brought on by the pandemic compares to others, and how small business owners are measuring up to other sectors when it comes to economic recovery.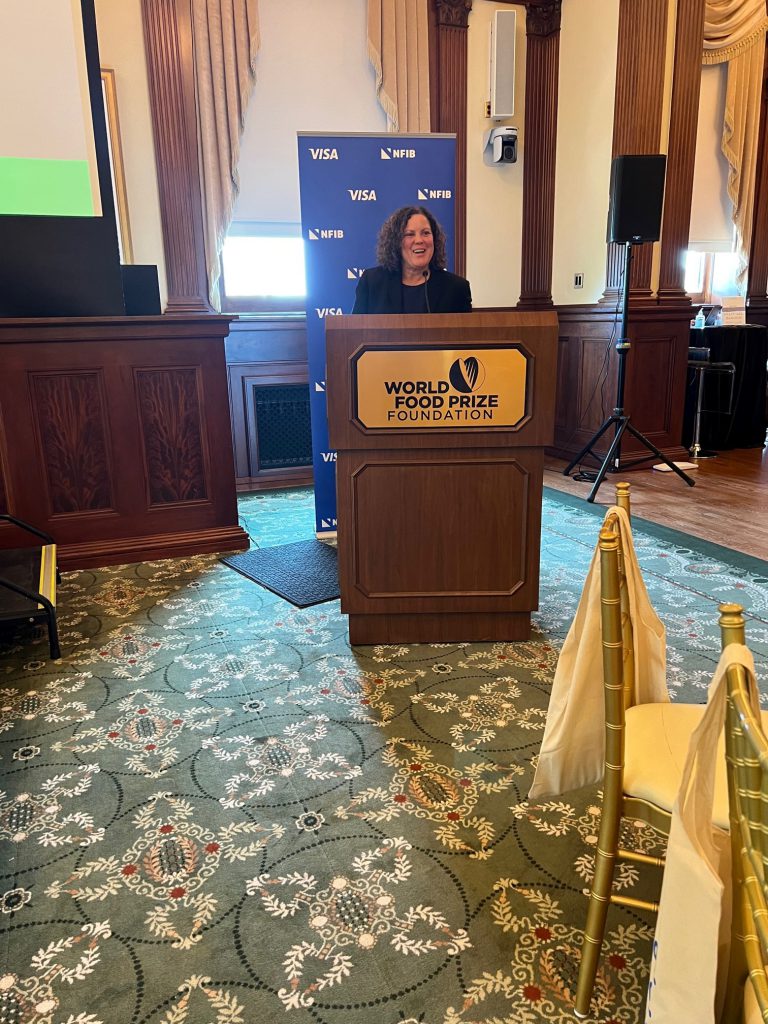 Holly Wade of NFIB's Research Center spoke to more than 60 people about current economic conditions and how it is impacting small business.
After Wade spoke, NFIB members Lana Pol of Geetings, Inc., Jerry Akers, owner of 35 Great Clips franchises, and Cary Coppola of Blue Compass shared personal stories of how their small business is doing.
Pol talked about how the cost of her trucks and trailers has gone up substantially. Not only that, but gas prices have skyrocketed as well and that's not good since she's in the transportation business. Pol says its really curtailed her ability to grow and prevented her from giving her employees raises.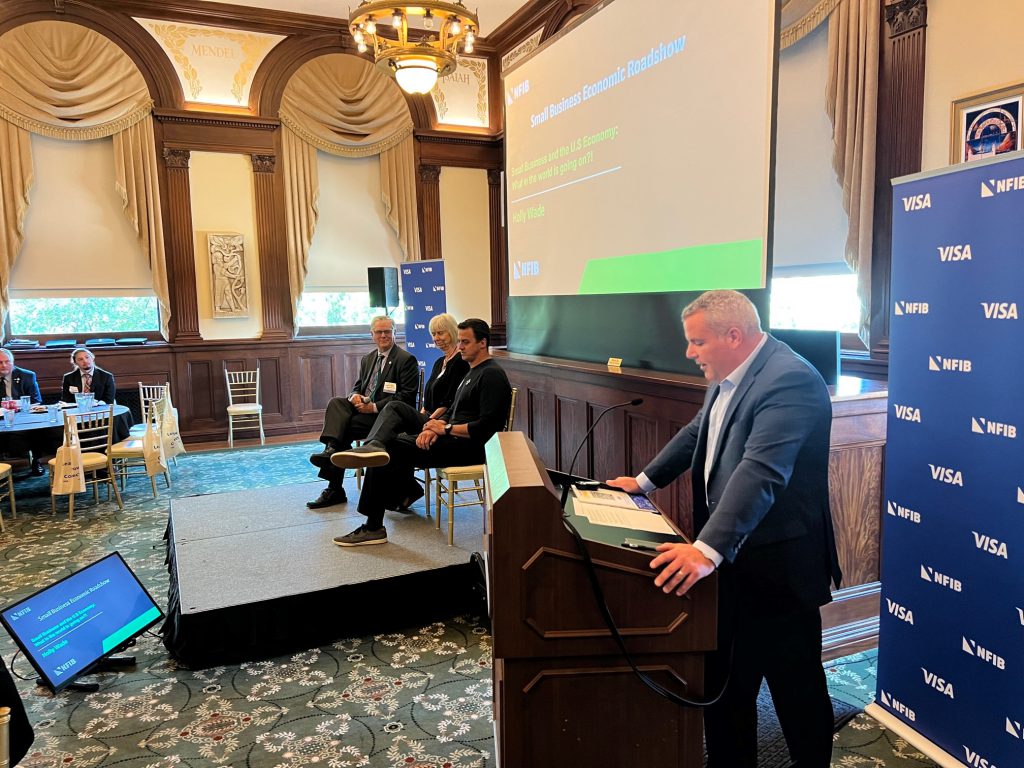 NFIB State Director in Iowa, Matt Everson, hosts a roundtable with small business owners Jerry Akers, (far left) Lana Pol and Cary Coppola.
Akers says his biggest problem right now is hiring workers. When the pandemic hit, he shut down many of his Great Clips locations and says some of them will never reopen. Akers says he his staff is just 70% of what he's like it to be, but he just can't find the right people who will not only show up to work, but stay employed for long periods of time. It's frustrating for Akers since he says he has 30-40% more customers than he can handle.
Coppola says he hasn't raised rates on his customers since 2013, but says current economic conditions leave him no choice. Coppola is also frustrated with his inability to hire workers. He would like 6-8 more people at his digital marketing agency, but says he's stopped trying because he couldn't find the right candidates.