NFIB Indiana Announces Legislative Priorities
On November 21, more than 50 NFIB members and state lawmakers joined guest of honor, U.S. Senator Mike Braun, for a Small Business Leadership Reception to celebrate elected officials in recognition of their efforts to support small business. The elected officials were also recognized for being NFIB members.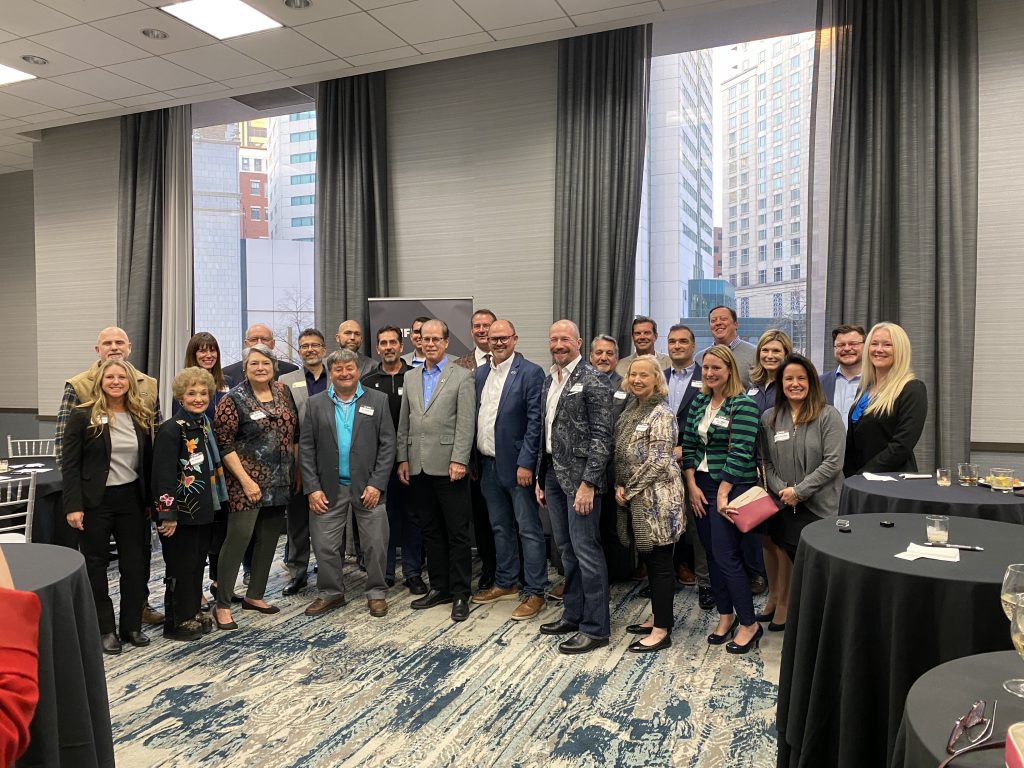 Senator Braun meets with NFIB members here in Indiana.
Before Senator Braun's historic victory in 2018, in his hometown of Jasper, he built Meyer Distributing into an industry leader which now employs hundreds of Americans across the country. Meyer Distributing has been an NFIB member since 1972. In the Senate, Mike Braun has a 100% NFIB Key Vote score and has led several critical legislative proposals impacting small businesses.
All legislative guests at the event have demonstrated outstanding leadership on small business issues as indicated not just with words, but through their many actions. Nearly all have a 90% or higher NFIB Key Vote score which has greatly helped Hoosier small businesses across the state.
NFIB also announced its legislative agenda for the 2023 session which closely aligns with the Indiana House and Senate leadership's priorities. NFIB's legislative priorities are set by our members, who vote the Indiana Member Ballot.  We will be focusing on business issues such as tax and regulatory reform, healthcare affordability, and workforce development.
NFIB 2023 Legislative Priorities:
Support a state and local tax deduction cap workaround to put small businesses on par with big businesses.
Support repealing the business personal property tax to provide small businesses with meaningful compliance and tax relief.
Support proposals that promote health care transparency and competition to improve access and affordability.
Support policies that seek to tackle employer talent challenges and help employers find workers to improve our labor force and the state's economy.
Support proposals aimed at reducing regulations that impose unnecessary mandates, penalties and fines on small business.
NFIB appreciates everything our elected officials do to make Indiana one of the friendliest states in the country for small businesses. We are confident our fellow NFIB members and friends in the state legislature and Congress will continue to work towards policies we champion that keep Main Street strong and Indiana's economy booming in the coming year.