Some self-employed individuals are exempt but may opt-in
Beginning January 1, 2022, Washington employers will be required to collect and remit a 0.58% payroll tax on workers to fund a new long-term care benefit established by the Legislature in 2019.
This tax will be administered by the state Employment Security Department (ESD) and is likely to be reported and paid in a manner very similar to Paid Family & Medical Leave (PFML) premiums.
The "WA Cares" program will provide eligible individuals with a lifetime benefit of up to $36,500 to assist with a variety of primarily aging-related services. Benefits are slated to become available in 2025.
The WA Cares payroll tax applies to all workers, except those who obtain private long-term care insurance before November 1, 2021, AND who successfully apply for an exemption with ESD. Exemption applications will be made available on ESD's website. Those applications will only be available from October 1, 2021, until December 31, 2022.
Workers must provide employers with a copy of their approval letter in order to be exempt from the tax. Worker exemptions are permanent, regardless of changes in employment.
Certain self-employed individuals are also exempt from the program but may choose to voluntarily enroll.
Basically, if you are exempt from the state's PFML payroll tax, you will also be exempt from the WA Cares payroll tax. The exemption applies to sole proprietors, partnerships and joint venturers, LLC members, independent contractors, or those who are "otherwise in business for yourself." However, the PFML program does NOT consider corporate officers to be self-employed.
Self-employed individuals electing coverage will be taxed at  "… 0.58 percent of your net earnings each quarter plus gross wages, if any, paid to you from your business entity." Opt-in applications will be available in January 2022.
More information about this program and your responsibilities as an employer are available here.
Of note, NFIB worked to exclude employers and self-employed individuals from the tax established in 2019. We also won amendments limiting audit authority and ensuring employer and worker representatives on the governing body. NFIB opposed this year's bill amending the 2019 law.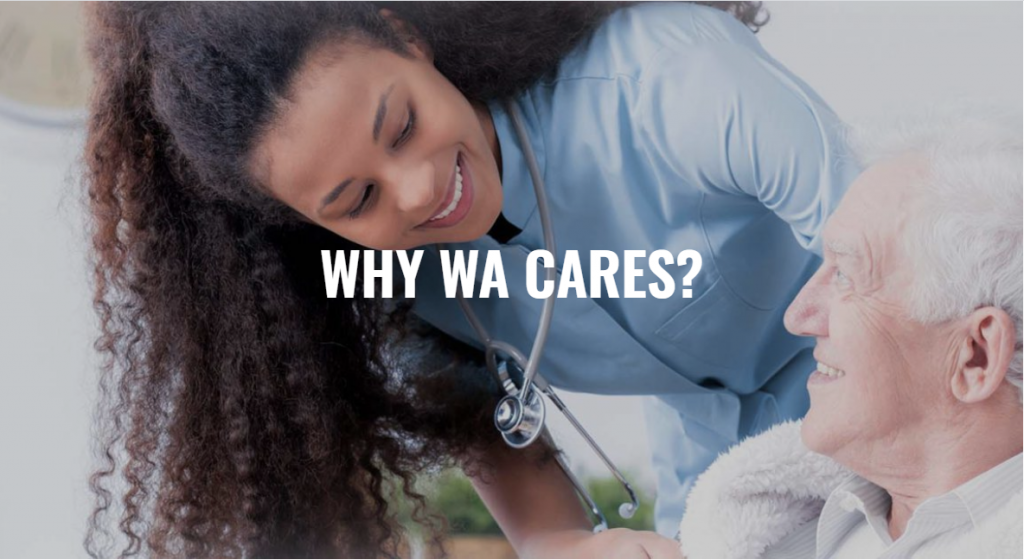 Graphic courtesy of Washington Cares website