Tax relief is high on the governor's legislative agenda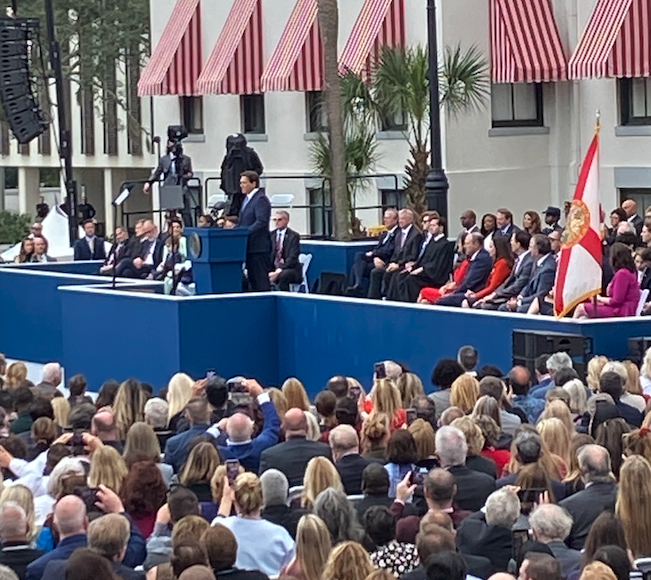 Gov. Ron DeSantis was sworn into office for his second term on Jan. 3 and outlined his goals for a second term.
Small business owners should take notice.
Governor DeSantis said he's just getting started on making Florida the freest state in the nation. "In practical terms, that means returning more tax dollars back to the taxpayers," NFIB State Executive Director Bill Herrle said. "Small business owners can look forward to large state tax cuts either directly to small business owners or to their customers, who, in turn, will have more to spend, which is always a good thing for the small business economy."
Fueling all of this is a state budget surplus of almost $20 billion dollars. "NFIB is looking forward to a very productive legislative session this year that will help make 2023 a banner year for small business," Herrle said.
Save the date
Help the voice of small business be heard in Tallahassee by attending this year's Small Business Days, March 28-29. Additional details will be announced in the coming weeks.