PPP Loans and Loyal Customers Helped Dyer Irish Pub Survive COVID-19
Today is a good day for Pattijo Porter. That's because the 65-year-old small business owner gets her second round of the vaccine. She's exhausted – but in a good way. Yesterday, on St. Patrick's Day, she ran out of 400 pounds of corned beef by 3 pm and served spirits to a festive crowd well into the night.
It's been a tough year for the Porters and their Irish Pub, Finnegan's. Last St. Patrick's Day, Finnegan's was mandated to shut down. Determined to make the best of the situation, Porter decided to serve food for carry out, however, a transformer across the street blew out and Pattijo and her husband Roger were without power until late in the afternoon. Customers who called Finnegan's to place an order heard this message: "the number you're trying to call is out of service." Pattijo was stuck with hundreds of pounds of corned beef. It was the first of many challenges she would face in the coming months.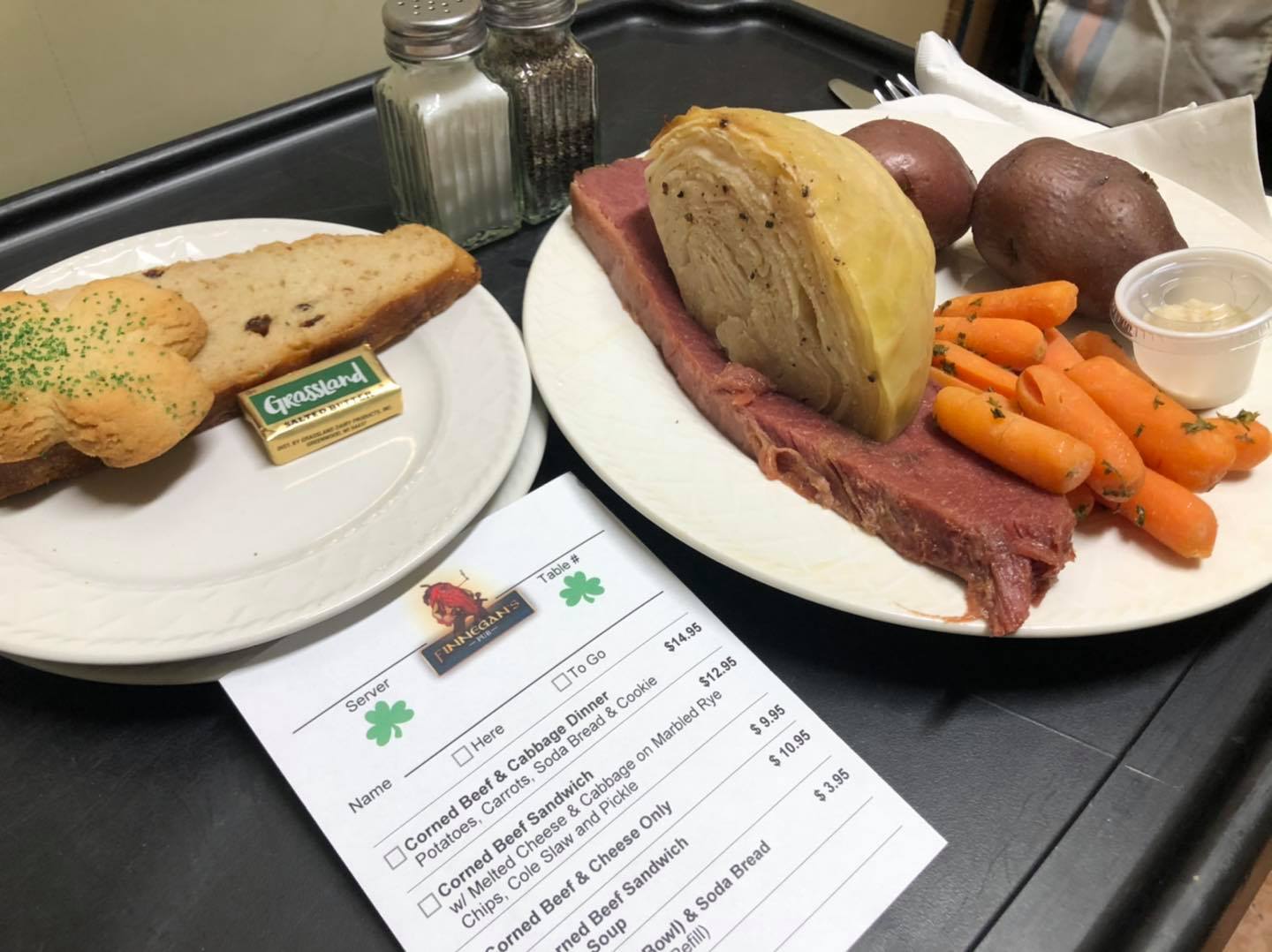 One of Pattijo and Roger Porter's famous corned beef St. Patrick's Day meals.
Finnegan's remained shut down for another three months. Forced to close their doors, Pattijo applied and received a Paycheck Protection Program loan to pay her eight employees and keep her doors open. Finnegan's, a neighborhood staple, has been around for 20 years. With a hardy group of loyal customers and help from PPP loans, Pattijo knew that her bar could weather the pandemic. However, her other business, Patrician Banquets, did not.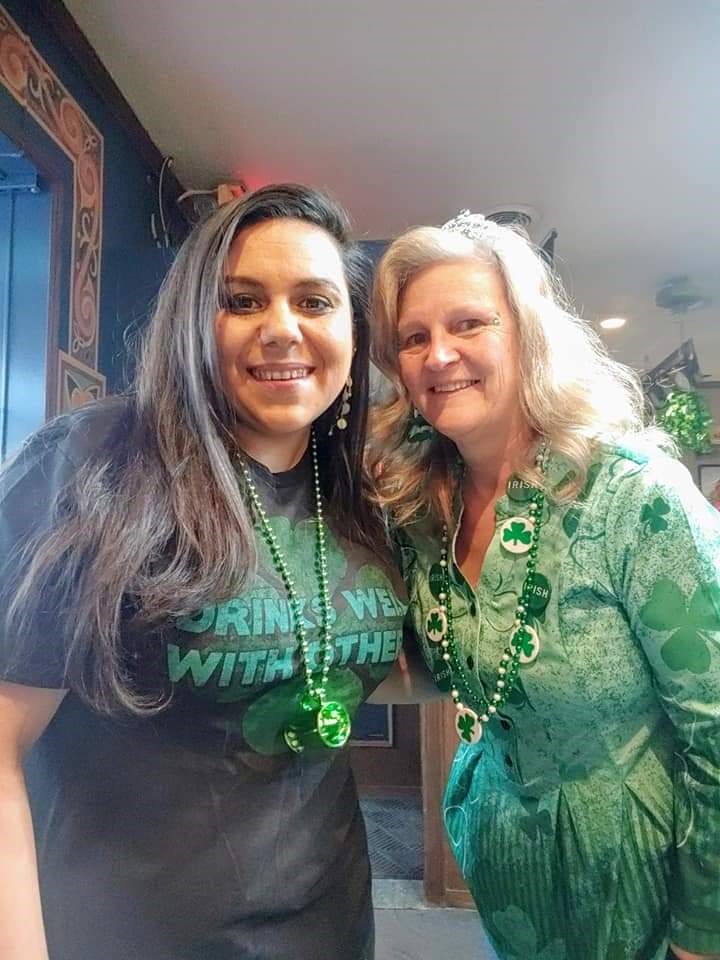 Pattijo and her niece pose at Finnegan's on St. Patrick's Day.
"It just breaks my heart because my family put our hearts into that business. My father built the banquet hall and we opened in 2006. Our first event was my parent's 50th wedding anniversary. However, when the pandemic hit, all 31 of the events we had booked in 2020 canceled. We're living in a different world now. Even with the vaccine, people aren't going to use banquet halls like they have in the past. We had to decide – how much more do we bleed?"
2020 was supposed to be a breakout year for Patrician Banquets. With a new chef and a revamped menu, the 27,000 square foot facility was set to host a slate of fundraisers and weddings. In February, the space hosted 450 kids and parents who came to take pictures with the cast of characters from the movie "Frozen." Just a month later, the pandemic changed everything. Even this fall, when restrictions were relaxed and people could gather in groups, Pattijo said people weren't interested because they didn't want to wear masks. Then, the banquet hall didn't qualify for the second round of PPP loans since they had closed their doors.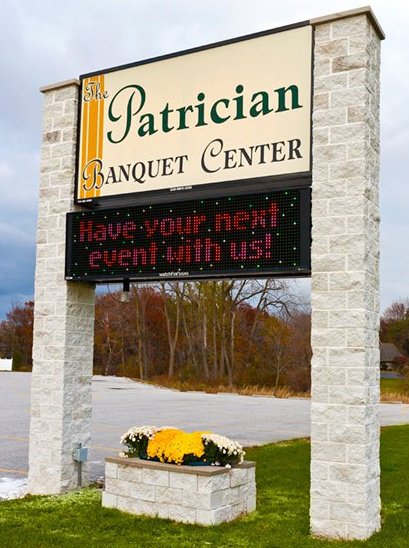 Patrician Banquet hall, named after Pattijo's mother, is now up for sale.
Patrician Banquet Hall is now up for sale. Pattijo's dad insisted they take out a loan and pay back everyone who gave them a deposit. It was just the right thing to do, said Pattijo. According to NFIB's most recent Small Business Optimism survey, small business owners like Pattijo are feeling more optimistic, but there's still a long way to go. The Index rose to 95.8 in February, that's a slight bump from January but still below the 47-year average reading of 98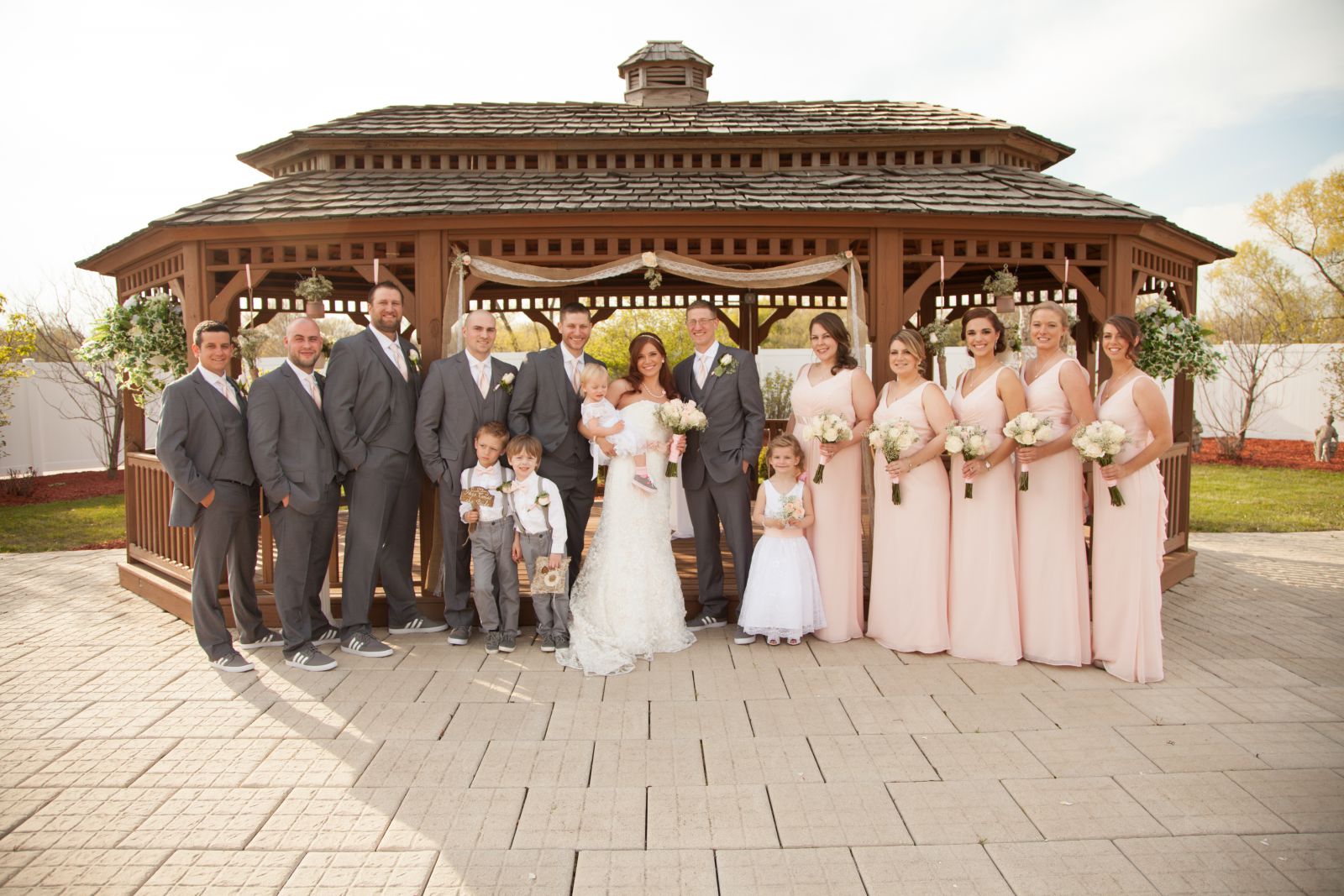 Pattijo had 31 weddings and events scheduled in 2020. All of them were canceled.
While 2020 has been a year of challenges, Pattijo says she's grateful for what she has. Being a small business owner isn't easy. Sometimes things don't work out the way you planned. A worldwide pandemic has hurt thousands of small business owners across Indiana, including Pattijo. However, instead of mourning what she's lost, Pattijo chooses to celebrate her blessings, including a very successful St. Patrick's Day crowd at Finnegan's. Slainte!