Winona Small Business Owner Struggles to Reopen During Mandates, Tax Burdens
Mike Flynn had 5 customers during the morning breakfast rush. Well, what would have been a rush before the pandemic hit. The revenue from those five customers isn't enough to cover the employees he's paying to work their morning shift. So is the new COVID-19 normal.

Whitewater Travel Plaza in Winona.
"Small business owners across Minnesota are urging legislators in the House to pass important legislation that would allow our struggling small business owners some relief on their state taxes this year," said Mike Hickey, State Director for NFIB in Minnesota. "The federal government has already forgiven Paycheck Protection Program loans. Minnesota's state budget has a more than one-billion-dollar surplus and more funds on the way from the federal government. Why lawmakers want to put a tax burden on small business owners who are barely able to keep their doors open is beyond me."
Flynn owns the Whitewater Travel Plaza in Winona on interstate 90. He started the small business, which includes a gas station, convenience store and restaurant, 30 years ago. He's used to challenges – besides the shift from a gift shop where people used to stop, shop, and buy Amish goods to a convenience store thanks to the invention of the internet, Flynn says he's never experienced a bigger challenge than the COVID-19 pandemic.
Due to Minnesota's mandated shutdowns, Flynn's family restaurant was shut down for three months last spring, then another 7 weeks after Thanksgiving. After an important Paycheck Protection Program loan, Flynn was able to keep all of his 25 employees on board last spring. Even though the restaurant was closed, Flynn kept his employees busy cleaning every nook and corner and training them on the correct safety protocols for the COVID-19 pandemic. That meant when they could re-open, his employees were well versed on how to keep themselves and their customers safe.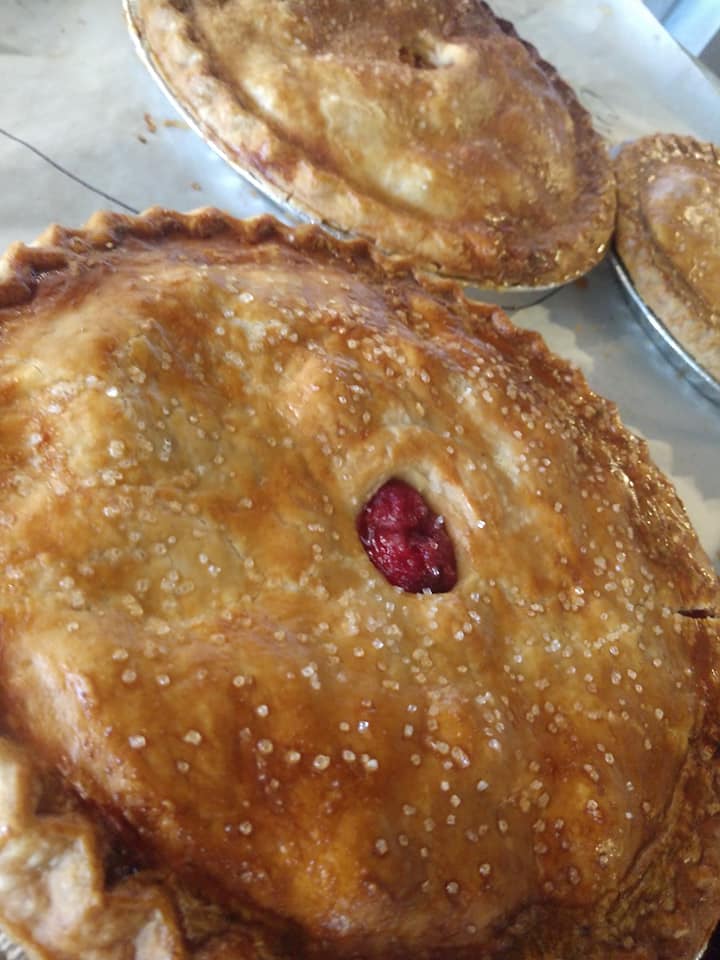 Everything in Flynn's restaurant is made from scratch. On what would normally have been a busy Friday morning, Flynn's staff served just 5 customers in an hour and a half.
"Not one of my employees contracted COVID. I am convinced that's because of our training protocols and the buy in I saw from my staff. They believe in responsibility and they kept up those safety protocols when they left the restaurant," said Mike Flynn, owner of Whitewater Travel Plaza in Winona. However, what Flynn was not prepared for was his customers reluctance to return to the restaurant.
Flynn's small business is a travel plaza. While he has some local customers, most of his clientele are truck drivers and families on their way to a new, exciting destination. Those kinds of customers don't call for curbside orders. They rely on safe and clean rest stops to fuel up and they weren't frequenting Flynn's small business.
That's the reason he's so upset that the Minnesota legislature is sidelining a bill that would do what the federal government has already done: stop taxing the Paycheck Protection Program loans were so vital to Flynn and kept his employees paid during the pandemic. Thanks to those loans, his workers did not have to file for unemployment. Flynn trained his employees to keep safe from COVID and they did – not one contracted COVID. However, now he's being asked to pay taxes on that loan.
"I spent all of my Paycheck Protection Program loan on my employees. They stayed off unemployment and saved the state of Minnesota thousands of dollars. Now, the state is asking me to pay taxes on those loans. That is crazy. The state has a budget surplus and will get over a billion dollars more from the federal government from its latest stimulus package. Why lawmakers want to milk struggling small business owners to pay taxes on a program that the federal government has already forgiven taxes on is beyond me," said Flynn.