NFIB Urges Lawmakers to Give Hurting Minnesota Small Business Owners Federal Forgiveness
Today, NFIB, or the National Federation of Independent Business, Minnesota's leading small business organization, is urging lawmakers to pass important legislation that would allow small business owners to deduct their forgivable loan proceeds under the Paycheck Protection Program at the state level. This federal government has already done this for small business owners. Dave Heinrich of Bergerson Caswell, a well drilling contractor in Maple Plain, testified in front of the House Tax Committee about the importance of the legislation.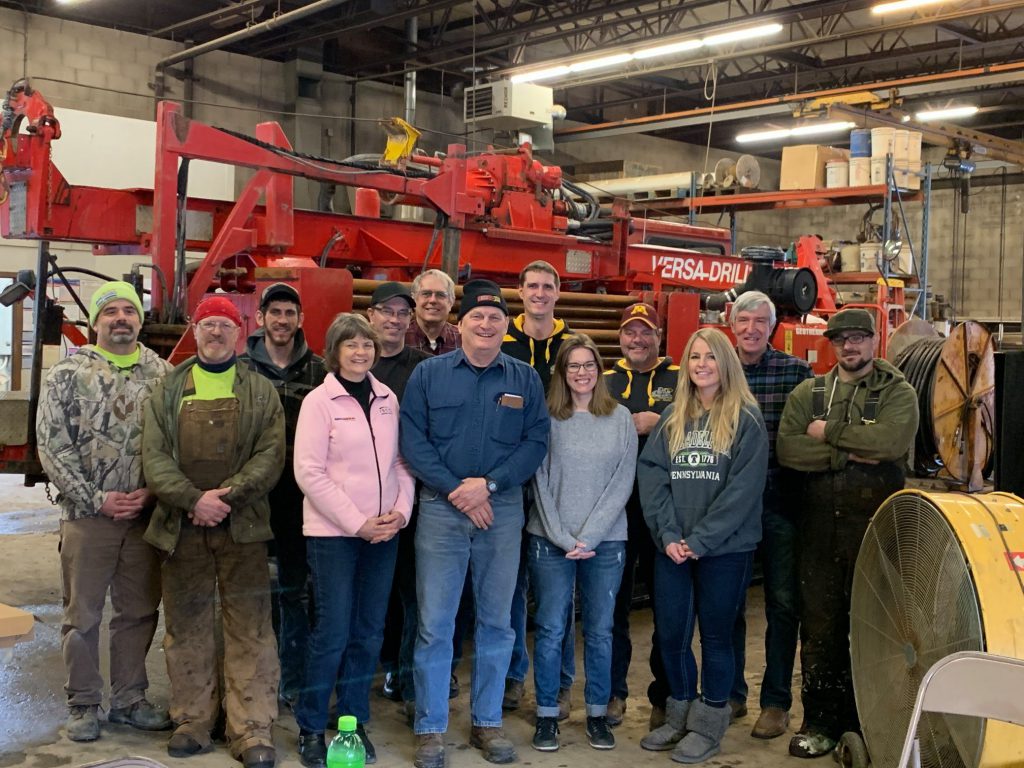 Dave Heinrich, 5th from the left in the backrow, celebrates the 40th anniversary of one of his employees.
Without PPP loans, Bergerson-Caswell would have had to lay off some of their employees last year due to lack of work and uncertainty about the markets due to statewide shutdowns.  Bergerson-Caswell is a multi-faceted company that works for homeowners, cities, businesses, golf courses, engineering firms and pretty much any other sector that uses or interfaces with groundwater.  All of their clients experienced similar uncertainties throughout the year which impacted our workload as well as the timing of that workload.  Their PPP funds enabled the company to keep everyone employed and engaged even though their revenue was down about 15%.
"Since these funds were used to maintain employment levels even though a downturn in revenue and since we never recovered to the level of revenue from the previous year, it would put another undue hardship on small businesses to tax these PPP funds.  These funds were to help businesses, and in a lot of cases small businesses, navigate unprecedented times and throw them a life line to keep them afloat through an economic downturn that was largely a result of our pandemic response.  No matter how you feel about how appropriately we responded the fact is markets were damaged and people's livelihoods were affected.  It can certainly be argued that we took the appropriate steps to try and contain the pandemic, it is now time to make the right steps and continue to deliver the relief our businesses need to keep operating as we continue our economic recovery.  These funds in most cases were used to keep employees employed, not fund profitable business operations," said NFIB member Dave Heinrich of Bergerson Caswell.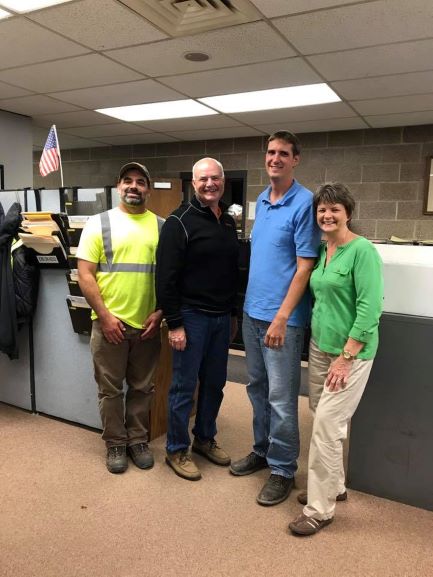 Dave Heinrich, second from the right, poses with some of his employees at their small business in Maple Plain.
"The federal government has already forgiven the taxes on PPP loans that our members here in Minnesota utilized to keep their small businesses running during this unprecedented pandemic," said Mike Hickey, NFIB State Director in Minnesota, "COVID-19 has shut the doors on many small businesses here in Minnesota this past year and many others are hanging on by a thread. Most other states here in the Midwest have already followed the federal government's lead and forgiven the PPP taxes. It's time that Minnesota follows suit."
According to the NFIB Research Center, almost two-thirds of 2020 PPP borrowers have applied for loan forgiveness, and another 18 percent are ready to apply as soon as their lenders are ready to accept applications.
NFIB is urging the Legislature and Governor to support conformity with federal tax law that exempts PPP loan proceeds from taxation.